Do you struggle with finding healthy budget friendly meals to cook?
Product: Build A Menu – Helping busy families save time & money with healthy budget friendly meals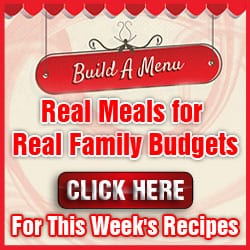 Who is product for: Busy families who need help planning meals and saving money on groceries
Price: $8 per month  (Use coupon code "SaveMeMoney" and get the first month for only $4)
Guarantee: 30 day money back guarantee
Rating: 9 out of 10 stars
(no credit card required!)
---
Do you know how much your recipes cost before you go to the grocery store?
I have found a great resource with healthy budget friendly meals to choose from.
Karee Blunt and Lisa Holcomb have created a wonderful website called Build A Menu. You will not believe what their weekly meal planning software is able to do!
Build a Menu is a meal planning software online that helps you plan all of your meals for the upcoming week. You pick your local grocery store, pick your recipes, and then their Build A Menu system creates your shopping list along with a grand total of what it is going to cost you when you checkout! Menu planning doesn't get much easier than that! It is so easy on the budget too!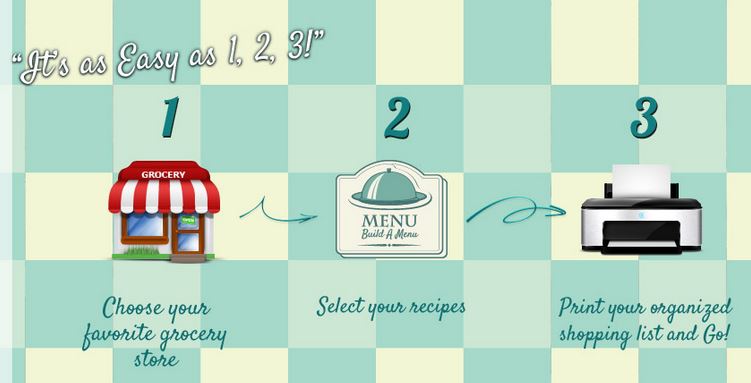 It all started when Karee and Lisa were brainstorming together to try and find a way to make dinner time less stressful in their homes. They have 11 children between the two of them and homeschool them as well. They were on a budget also and needed to find a way to feed their large families efficiently. They were looking for healthy budget friendly meals. Karee has a business/marketing background and has helped clients save money and teach them budgeting skills. She put her budgeting knowledge together with the needs of both moms to de-stress and simplify the meal planning process and birthed Build A Menu in 2011. I am so glad they did! It has gained me extra time back that used to be spent on menu planning and shopping!




STEP 1: PICK A GROCERY STORE
Need to count your pennies? No more scouring sales flyers!
The Build a Menu program searches the local grocery stores in your area and will let you know what each recipe costs based on that week's sales in your location. In Step 1 of the site, you enter in your zip code and pick which store you are going to shop at. It then searches that store's sales ads and recommends several recipes for you to make for breakfast, lunch, dinner, side dishes, and dessert that week.
In my local area, the program gives me up to 7 stores to choose from. Some of the grocery stores represented on the Build A Menu website are Safeway, Fred Meyer, Walmart, HEB, Kroger, Aldi, Publix, and the "any store" choice.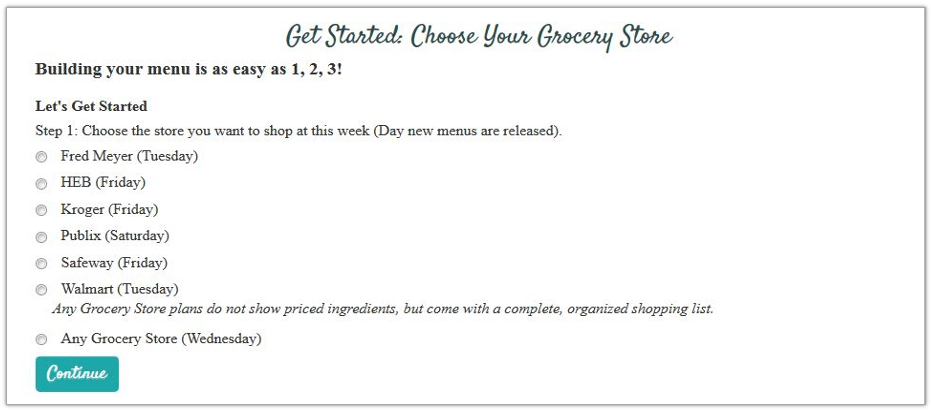 If you don't shop at one of the major grocery chains listed above, you can select the "any store" option. This option offers the same recipes and uses "average" pricing to compile your shopping list.
STEP 2: PICK YOUR RECIPES
Are you gluten free? A Trim Healthy Mama? Food Allergies? Dieting? Large Family?

There are numerous recipes in each category for Breakfast, Lunch, Dinner, Side dishes, and desserts. There are several different recipe sections to choose from for healthy budget friendly meals:
Dine on a Dime
Family Friendly
Low Carb
Low Fat/Sensible Portions (Points Based)
Gluten Free
Allergy Friendly (No Gluten, Dairy or Nuts)
Vegetarian
Clean Eating
Slow Cooker
Grill-A-Meal
Your Choice of Side Dishes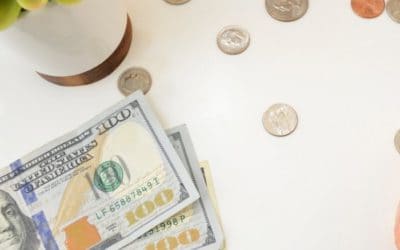 Owning a small business is hard work. Many small business owners make little mistakes that wind up costing them lots of money in the long run. Keeping an eye on the money is of the utmost importance – it's what fuels the engine that keeps your small business running....
read more