Caleb Brown, a physically disabled 5th grader in Springfield, Missouri, says he wished his teachers knew what it felt like to see the world the way he does.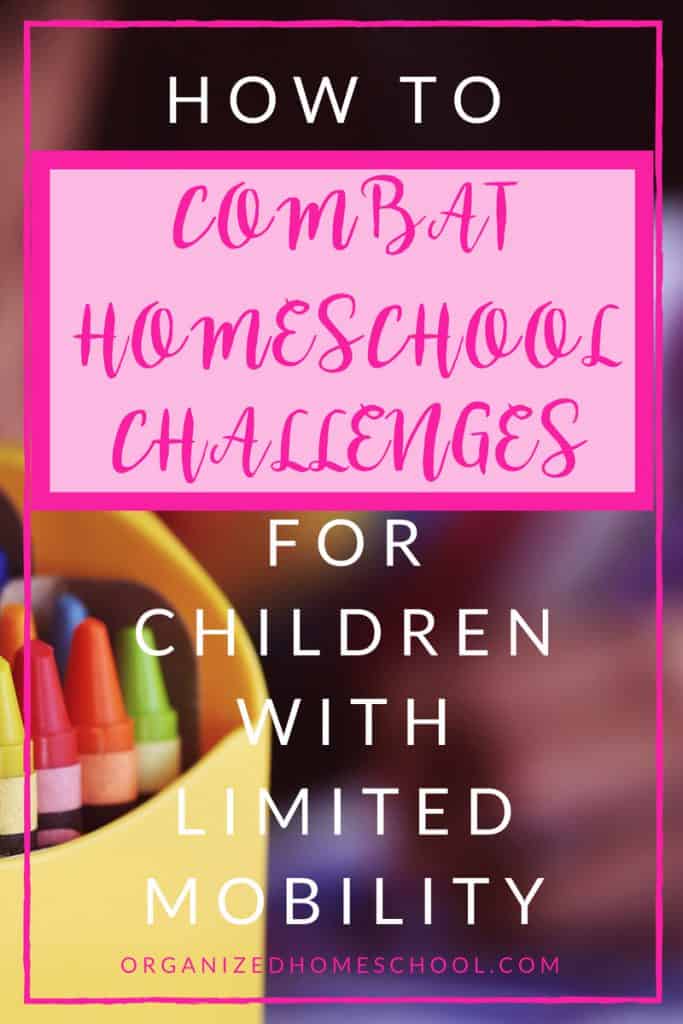 This post may contain affiliate links to products I recommend. This means I make a small commission off your purchase, but this does not affect your price.
Caleb has cerebral palsy, which is one of the most common congenital disorders of childhood.
In fact, Caleb is among the 2.8 million children with a disability in the United States. According to reports by Americans with Disabilities, 8% of American children under the age of 15 live with limited mobility.
Although every student is unique in their own struggles, their stories often share the same common in the classroom. The one that emerges often is the physical and emotional challenges of school.
In many cities across the country, public schools have a difficult time working with children who struggle with limited mobility. All too often, these kids end up with lower self-confidence, poor socialization and a feeling of discouragement.
However, for many families, homeschooling has become the ideal choice as parents are given the freedom to structure a program that meets their child?s specific needs.
Although every student is unique in their own struggles and success, their stories reveal shared challenges that they experience in the classroom. These struggles include the physical and emotional difficulties of learning with disabilities.
Here are some of the most common homeschool challenges for children with limited mobility.
Minimal independence
According to a 1998 study by UNICEF, research shows that traditional schools lack the necessary facilities and services for children with physical disabilities. The study also claims that 89% of schools did not meet the proper criteria for students with limited mobility.
As children grow, their natural instincts are what guides them through freedom and movement around their daily lives. The child development of independence must go hand-in-hand with mobility, as young learners must increase their interactions with people, objects, and the world around them.
It also gives children the chance to build their emotional, cognitive, and social skills. Over time, students will feel a sense of achievement and independence, despite their limited mobility.
Parent vs. teacher
One of the most common homeschool challenges parents and families face is the change in the role of being a parent to teacher.
Students with limited ability often find themselves feeling frustrated when they are unable to do what ?other kids? do. In return, they rebel against their lessons and teachers out of frustration.
While homeschool should be fun and playful, getting into teacher mode will ensure that your child is paying attention and following through with their work.
Field trip and outdoor experiences
A number of mental and physical difficulties can prevent disabled individuals from enjoying the outdoors. Depending on their abilities, even a short trip to the park can take a great deal of energy.
The zoos, wildlife parks, beaches, museums, and nature trails are all wonderful places for children to experience and learn.
However, visiting these places can be tiring and difficult for children in wheelchairs. If the trip is handicap accessible and offers a low risk to your child?s health, don?t hesitate to make an effort to go!
While there are a few challenges when it comes to homeschooling your child, there are plenty of ways for them to learn.
To teach young minds requires creativity and to think outside the curriculum box.
Once you begin to overcome the challenges, it will become a matter of how to personalize homeschooling based on your child?s needs.
After all, their limited mobility should not stop their freedom to have fun and learn.
For additional reading, check out this great resource at TeePeeJoy.com where Lee polled 41 homeschooling experts on the Pros and Cons of Homeschooling. You will glean some amazing tips and encouragement in her post.
---
Here are more homeschool related posts to help you:
---
Download a Copy of My Weekly Schedule Template for Free
---

---