I don't know about you, but I am always tired in the afternoon. I am ready for a little pick-me-up!
My ideal afternoon routine consists of time alone (child free) to work on my business training and a big, tall Diet Dr. Pepper.
I know, that isn't plan approved on the Trim Healthy Mama plan, but some things are just too hard to give up, right?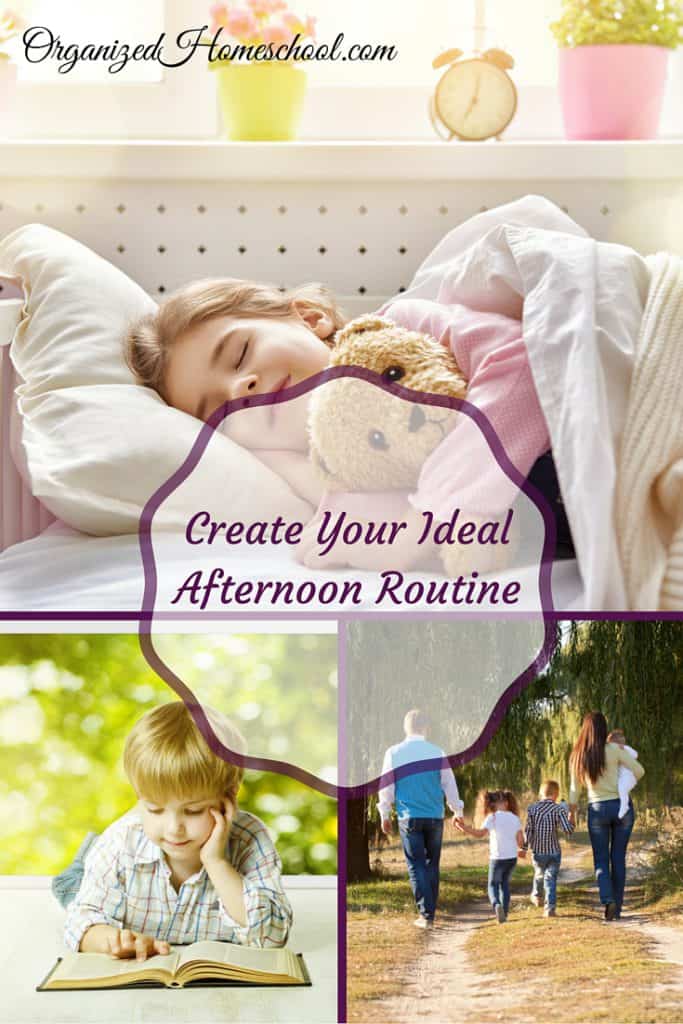 This post may contain affiliate links to products I recommend. This means I make a small commission off your purchase, but this does not affect your price.
We all need some down-time, me-time, peace and quiet time, whatever you want to call it.
Don't fall into the trap of believing only small children need nap time.
Scheduling some quiet time in your ideal afternoon routine can benefit your whole family, older children may not need to nap but can use this time to pursue quiet and restful activities.
It is VERY IMPORTANT for you to schedule some time into your Ideal Day Timeline for you and your children to re-group.
My Ideal Afternoon Routine
This time for me is from 2pm to 4pm. Since I am always tired in the afternoon, every child in my home is required to have some downtime and alone time.
For the 3 year old that means Happy Nappy Time, as we like to call it here in our house.
For my 13 and 11 year old daughters, they are in their rooms or in the homeschool room quietly reading or doing crafts. My 13 year old daughter loves reading these books by Geoff Benge.
My 11 year old loves to create furniture and dioramas out of cardboard boxes, etc. She gets some great ideas on this website here.
The baby is still in-training! I almost have her napping between 2 and 4. It will be a glorious day when she naps for 2 hours straight during this prized time of day for me.
I have been using the tips in On Becoming Babywise for creating schedules for the baby. I do not prescribe to the CIO (Cry-it-out-method) but they do have some great tips in this book about child training.
When quiet time is over we have some free time until we start dinner preparations and moving into our evening routine. Usually this is time we spend together as a family playing outside or playing games. Sometimes this is simply an unstructured play time for my children while I get other chores or extra work done. And other times we are getting ready to go to a practice or activity outside the home.
My afternoon routine is one of the most enjoyable parts of my day. It starts with some quiet time, followed by some unstructured time to just enjoy being with my children. Where as, my morning routine is more structured to make sure chores and school work get accomplished for the day.
Afternoon Routine Ideas
You might have other ideas of what your Ideal Afternoon looks like. But remember, the key is consistency, to put things on auto-pilot and have the system working for you and everyone else in the family.
You will notice reading is on most everyone's list since it is an ideal quiet activity. I love the Dr. Suess quote, "The more that you read, the more things you will know. The more that you learn, the more places you'll go."
Reading opens up your children's imagination and allows them time to learn about things that are interesting to them.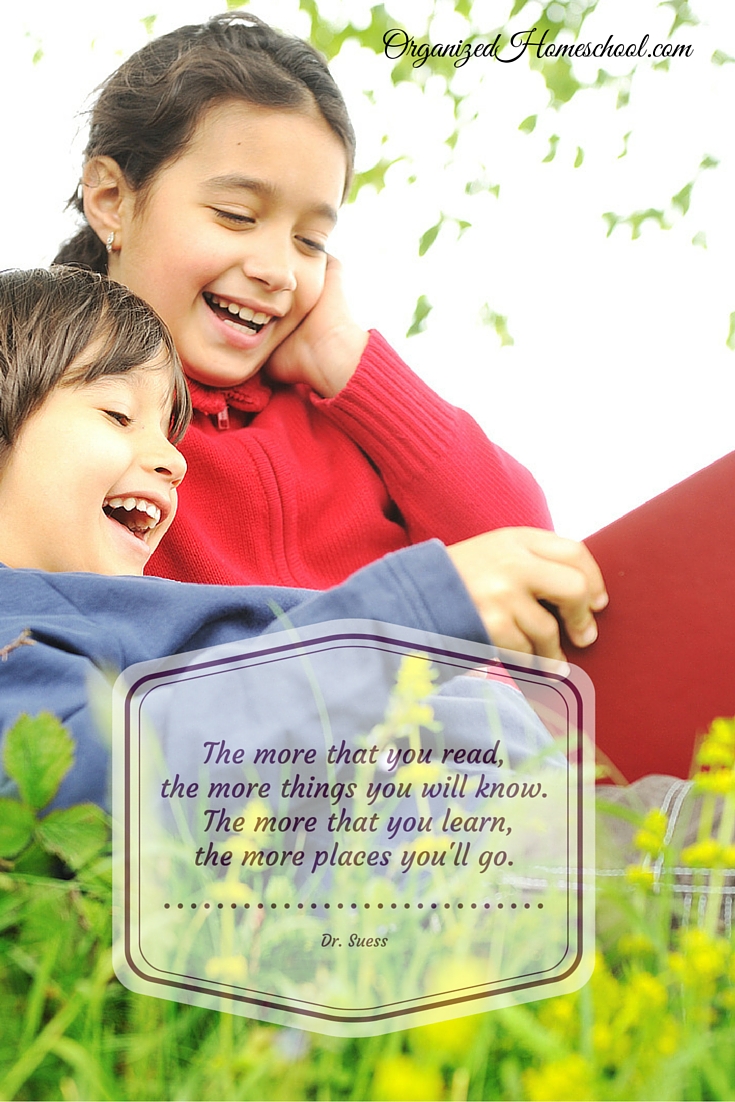 Here is a list of things you might want to consider doing during your afternoon routine:
Quiet Afternoon Ideas For Yourself
Grade the schoolwork
Bible Study or Devotional
Read a good book
Return phone calls
Check emails
Pay Bills
Nap
Hobbies, such as scrapbooking, painting, drawing, etc.
Journaling your dreams and thoughts or memories
Quiet Afternoon Ideas

For Older Children
Finish School Work
Read a good book
Work on quiet hobbies or personal interests
For Young Elementary and Preschool Children
For Toddlers and Babies
NAP! Children need sleep both for your sanity and theirs! Well rested babies tend to be happy babies.
Think of what you would like your ideal afternoon routine to look like and then put that plan into action!
---
I would love to hear what your afternoon activities and routines consist of. Leave a comment below and please share!