It's time to start winding down for the day and all you want to do is just REST!
Is your home peaceful after 7pm?
Or does chaos reign?
Creating an evening routine for your family can move you from chaos to rest. Consider your family dynamics and put a system in place that everyone knows so that everyone is in bed ON TIME and Momma can put her feet up and relax before turning in for the night.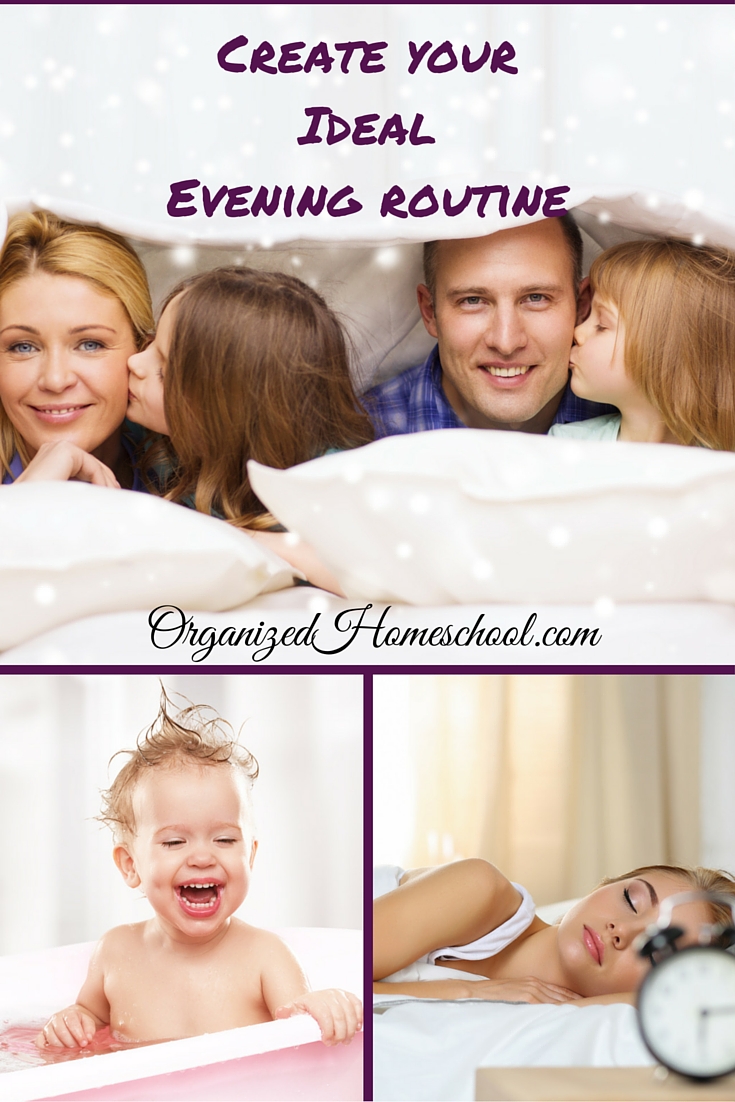 This post may contain affiliate links to products I recommend. This means I make a small commission off your purchase, but this does not affect your price.
The family evening routine typically involves everything that happens after dinner time.
At our house, that is around 7pm. Dinner is done. The kitchen is clean. The only thing left to do is get the kids in bed.
The evening schedule for kids in our home includes children having a bedtime of 9pm. If I could do it over, I would definitely make it earlier, but, alas, once you start something it is so hard to change later.
(UPDATE: We have successfully moved bedtime up to 8pm! Even the teenager was okay with the change! Read more about our updated routine in this post here)
Now, before we had a family evening schedule in place for the 7-9 pm block of time, the kids would start getting ready for bed about 10 minutes before 9.
Well, you know what this means. Bedtime (actually in the bed) is now pushed back until 9:30 or later. Somebody always has to go get "one more drink of water", or "put their acne lotion on", and so everyone is waiting so we can say our prayers and go to bed.
Now that we have a consistent evening routine for kids in full force, we have a "no-questions-asked" policy.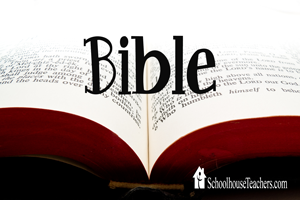 Our Family Evening Schedule
7pm: Free time for all
7:30: Bath/shower time for kids
8pm: Start P.M. Chores (kids tidy up rooms, brush teeth, get bed ready)
8:45: Say prayers as a family
9pm: IN THE BED
Here are some resources and printable charts we used to help us establish our evening routine. These also help our children know what we expect from them.
Set The Alarm
Oh, the peace it brings when we do this EVERY SINGLE NIGHT! I even have a close friend who has her iphone alarm go off when the bedtime chores need to be started. Just in case we get sidetracked doing something else.
Of course, in the real world, we aren't home every night.
My two oldest daughters have dance classes one night a week from 6:30-8:30 so we have to adjust. On the evenings that require adjustments, we abbreviate the routine or have a later bed time, but the expectation stays the same. We are preparing for bed, and once we are in bed we stay there!
Note: I currently use my Ideal Day Map Trello Board to schedule our chores along with everything else that allows me to be intentional with my time each day.
Find what natural rhythm works for your family and STICK TO IT!
When the kids make it to bed on time, you have the opportunity to relax and chill and decide how to spend the rest of your evening.
I sometimes go straight to bed (not too often, I'm a night owl), read a good book, watch a little tv, talk to my sweet husband, work on my business, catch up on emails, and take a shower. It is up to you.
Be intentional about how you spend your time.
Otherwise, you look up and realize life is passing you by.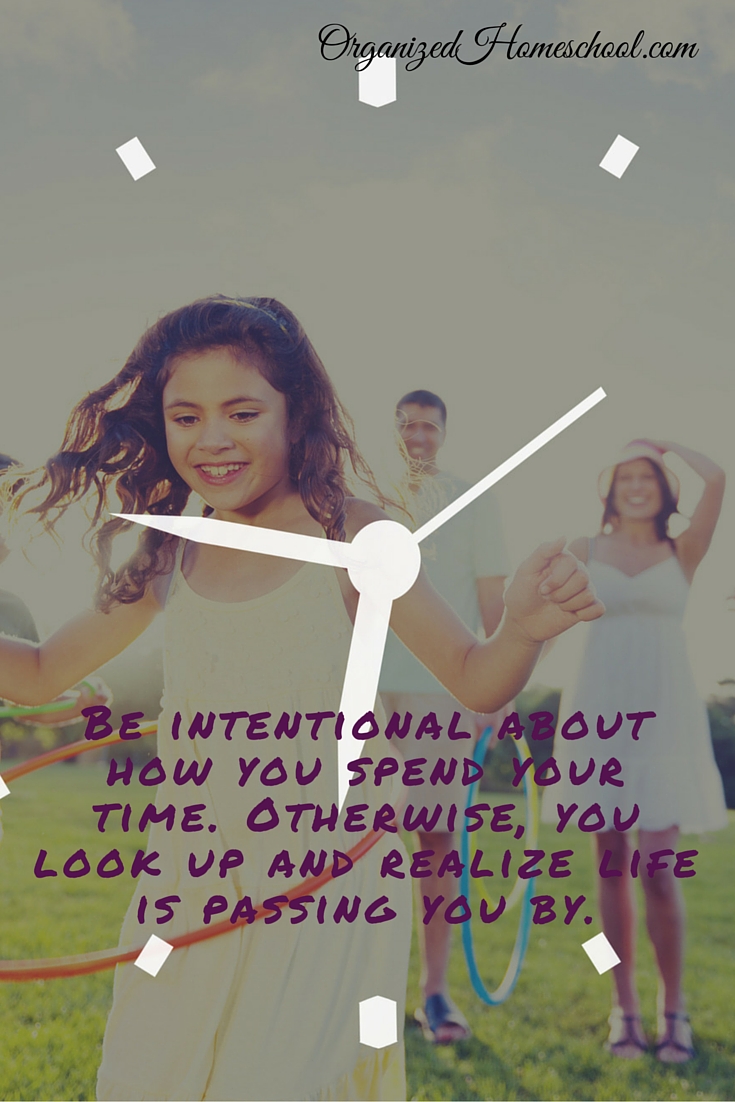 You have taken care of your children and managed your home and your business all day. Set your evenings aside for time for you.
Do things you enjoy.
Try and get enough rest and not stay up too late though. I am very guilty of that. And I pay for it the next morning.
A sleep deprived mom does not help your morning routine go very smoothly!
Take time to make a plan for your ideal evening routine.
What time do you want your children in bed?
What activities help calm them down and prepare them for rest?
What time do you hope to accomplish after your children are in bed?
And what time do you hope to be in bed?
Now that you have answered these questions make an action plan for your evenings and stick to it.
As you follow the perfect evening schedule for your unique family peace can rule your evenings.
---
Please share your Ideal Evening Routine and tips in the comments below.
---