10+ Ideas for Making the Most of a Blank Wall in Your Home
Whether you're trying to add additional storage or style to your home, the possibilities are endless. Transform a space simply by revamping a blank wall in your home.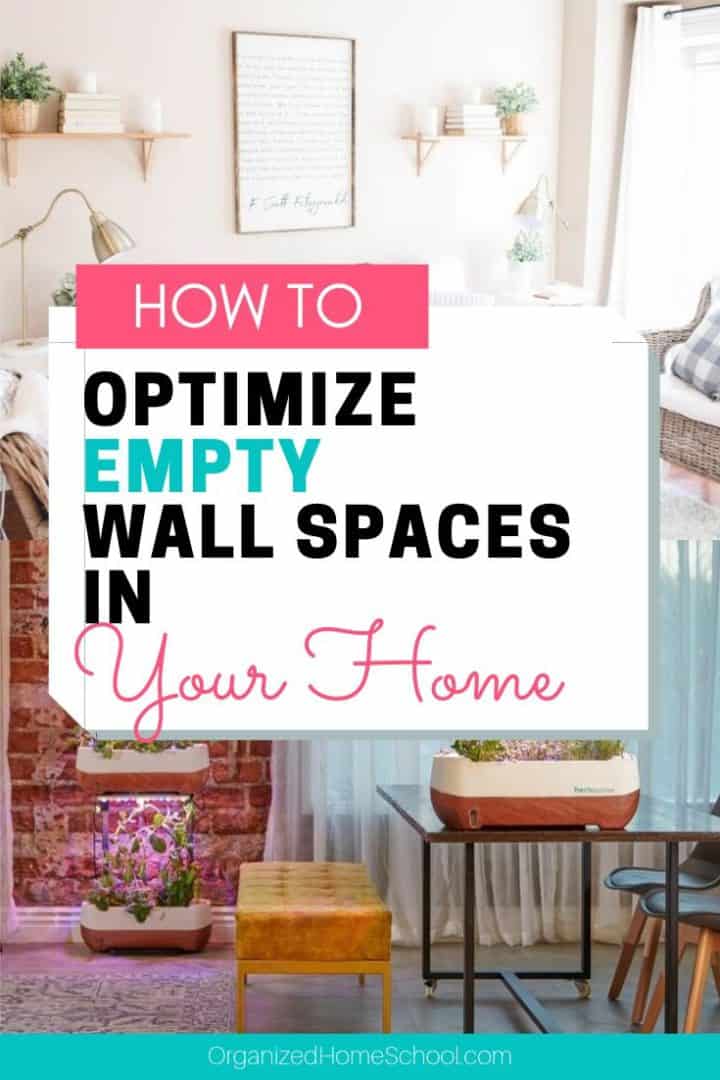 Construct a Feature wall
Give your room instant style with a feature wall. Fashion one easily with a coat of paint. Choose a contrasting color to make a statement or choose a shade that accents your furnishings.
Utilizing wallpaper print is an emerging trend. This can also be a DIY project.
Alternatively, experiment with different textiles. Exposed brick, rustic wood panelling and marble are often used as the focal piece. Even quilted fabric can be used to add a feeling of coziness to a bedroom or sitting room.
Make a photo collage
Treasure your most precious memories with a photo collage. Arrange a mosaic design with your framed photographs for your family's own gallery. See your children grow up as you cast your eyes from one side to the other.
Mix and match frame designs and photo sizes for a fun, eclectic look.
Hang a mirror
Hanging a mirror in an empty space is one of the easiest ways to transform a blank wall. Create the illusion of a bigger space as the mirror reflects both light and your interior.
Find a mirror with an ornate frame or alternatively, create a mirror feature wall across an entire empty wall.
Assemble shelving
Minimize clutter and maximize organization with shelving. Fix floating shelves for a minimalist, Scandinavian look. Slotted shelves are convenient for a temporary setup. Rearrange the shelves as required.
Install built-in shelving to make the most of every nook and cranny. Build shelving under the stairs, around a television unit or around a bay window. Make great use of a corner by creating shelves that connect perpendicularly.
Build hanging storage
A house can never have too much storage space. Keep things off the floor and reclaim empty walls with hanging storage.
In the kitchen, create a built-in spice rack for your wall, a rack for your cookbooks or even attach a magnetic strip to store your knives. In the empty entryway or hallway of your house, attach hooks for a coat rack. Pair this with a wall-mounted shoe rack.
Hanging cloth pockets work well for storing children's toys. Pegboard units work great in the garage for tools but could also be convenient to store laundry and craft supplies. For the bedroom, consider a hanging jewelry organizer to pair as art and showcase your best pieces.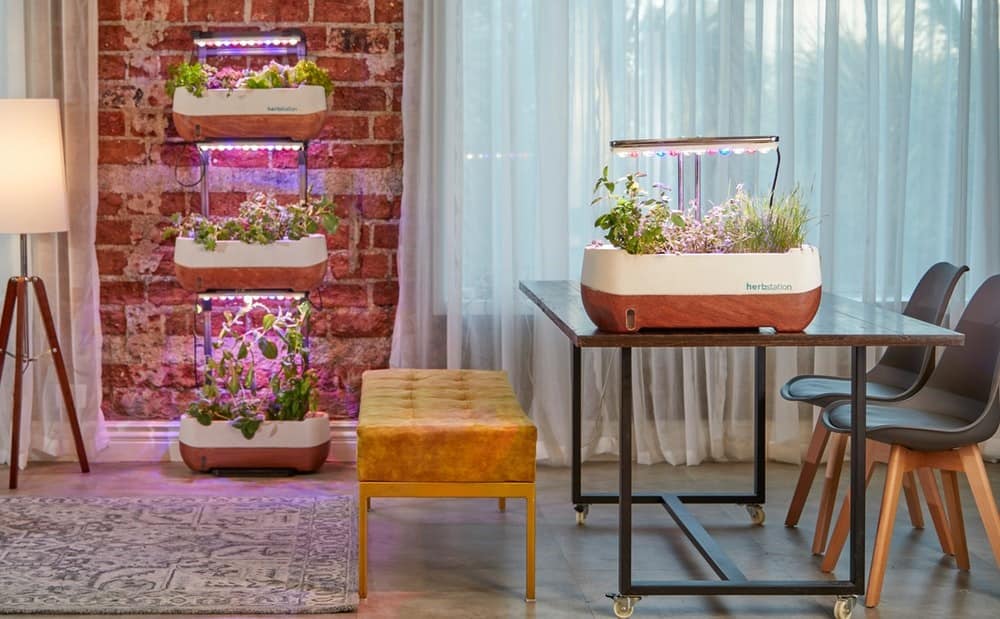 Design a vertical garden
Turn your wall into a living work of art. Vertical garden planters are now readily available as plastic plant boxes or slanted wall pockets.
For an artsy setup, create a grid system. Slot small potted plants into the grids for a geometrically-organized plant wall.
The photosynthetic process requires sunlight. Position your plants in a spot with adequate light. In areas of low light, consider plants that require little sunlight. Popular options include the snake plant and rubber plant.
Affix a faux fireplace
Creating a faux fireplace in your home is easier than you think. Make a decorative mantel from an old chest of drawers as the shell of the fireplace, or with large plant pillars.
In the living room, a faux fireplace will add grandeur to your home. Whereas in the bedroom, a faux fireplace will provide a cozy atmosphere.
Frame inspirational quotes
Art can be expressed in many ways. Be reminded of good advice with Inspirational quotes.
Add some motivation into your home to help you get through the day. Download templates free of charge online or if you're creative, design your own from scratch.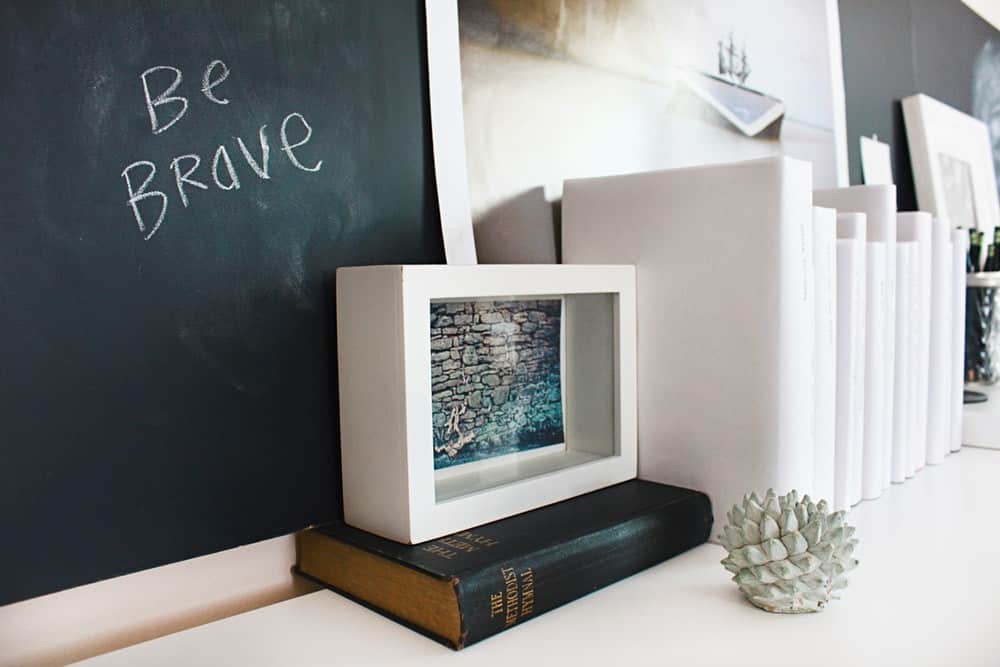 Hang a blackboard
Immerse yourself into a simple DIY project. Paint a large, thin piece of wood such as MDF with chalkboard paint. Once dry, frame it with varnished wood for a vintage, schoolyard look.
Blackboards are great for the kids bedrooms. They're also great for organization in the kitchen. Write down a menu for the week, the cleaning routine, a shopping list and reminders.
Design faux windows
Windowless rooms can appear constrictive and uncomfortable. Add depth to a windowless room with faux windows.
This is usually achieved with a curtain rail and floor-length curtains. A popular place for faux windows is behind the headboard of a bed. Another way to achieve faux windows is to affix a window frame with a wall decal.
Drape a tapestry
Instantly bring colors and patterns into your space with a tapestry. They offer a different texture to conventional artwork such as a canvas or a photograph.
Hang it using removable adhesive strips or alternatively, frame the tapestry.
There's no shortage of ways to optimize empty wall space and bring life to your bare walls. Create additional storage solutions in your home, update the style and introduce new décor – the choice is yours!
RELATED POSTS: