I'm really excited to share a new children's music CD that was just released entitled Happy Beach by Perry Springman.
What is really cool about this CD is that he recorded it with his 4 children, ages 11 down to 5 years! I love hearing stories of committed fathers taking an active role in their children's lives and what better way to do that than to "work" with your children and create something awesome!
Perry Springman gave me a copy of Happy Beach and asked me to review it. ?This review is sponsored, but it is entirely my opinion that I am sharing. Affiliate Links are included in this post.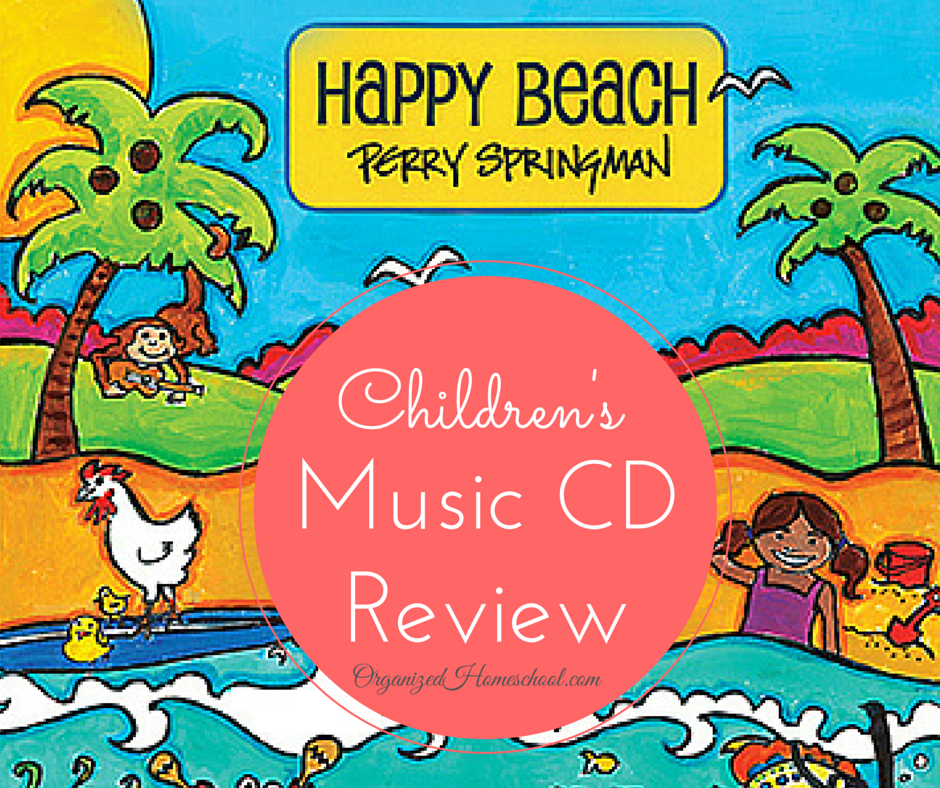 This post may contain affiliate links to products I recommend. This means I make a small commission off your purchase, but this does not affect your price.
The music and lyrics in this children's cd are upbeat, fun, uplifting, and teach life lessons at the same time.
I am excited about adding this to our family music collection. As soon as we put the Happy Beach music on, my 4 year old and 1 year old immediately started dancing. We continued to play the songs throughout the morning and the tunes and light-hearted lyrics truly carried on a positive vibe in our home.
---
As proof of the fun we had the first time we listened to the songs, my video producer and editor, Cristina (my 11 year old daughter), shot a video for you!
---
Below is a list of the songs with the theme listed for each:
Chimichanga – Best friends are there for each other side-by-side
The 3 Minute Clean-up – A great song to play to get the little ones to help clean up (a Mommy favorite)
Unh-Uh, No Way – When facing temptation (like hitting a sibling) God helps and forgives
My Ukulele – Music puts a smile on our face
Me and Buddy – God makes beautiful days that we enjoy with our pets
Why Does The World Have Slivers? – Highlights all the questions children ask Why? (like mosquitos and runny noses)
Bouncy Bouncy – A fun song about jumping on the trampoline
Mommy and Daddy – Giving thanks to God for Mommy's and Daddy's
Happy Beach – Imagines being on a beautiful beach that God created and emphasizes salvation
Sleepyhead – A fun song about waking up in the morning and going to bed at night
---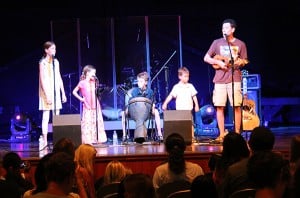 Perry Springman and his 4 children travel throughout Canada and the United States as well as overseas and promote the World Vision Child Sponsorship Program at their music performances.
The Happy Beach Children's CD was professionally produced by Mark Heimermann. Mark Heimermann has produced and written songs for Toby Mac, Michael W. Smith and the Newsboys to name a few, so you know that this music sounds great.
Add the Happy Beach CD to your family music collection.