Planning a Move doesn't have to be a stressful and daunting process.
The key to having a quick and easy relocation is planning in advance and prioritizing.
With more than 40 million Americans relocating annually, you will able to find a countless number of online resources with moving tips and hints. However, if you have moved to a new home in the past you will already know that every relocation is different.
Therefore, creating a customized moving plan and checklist each time will be the best solution.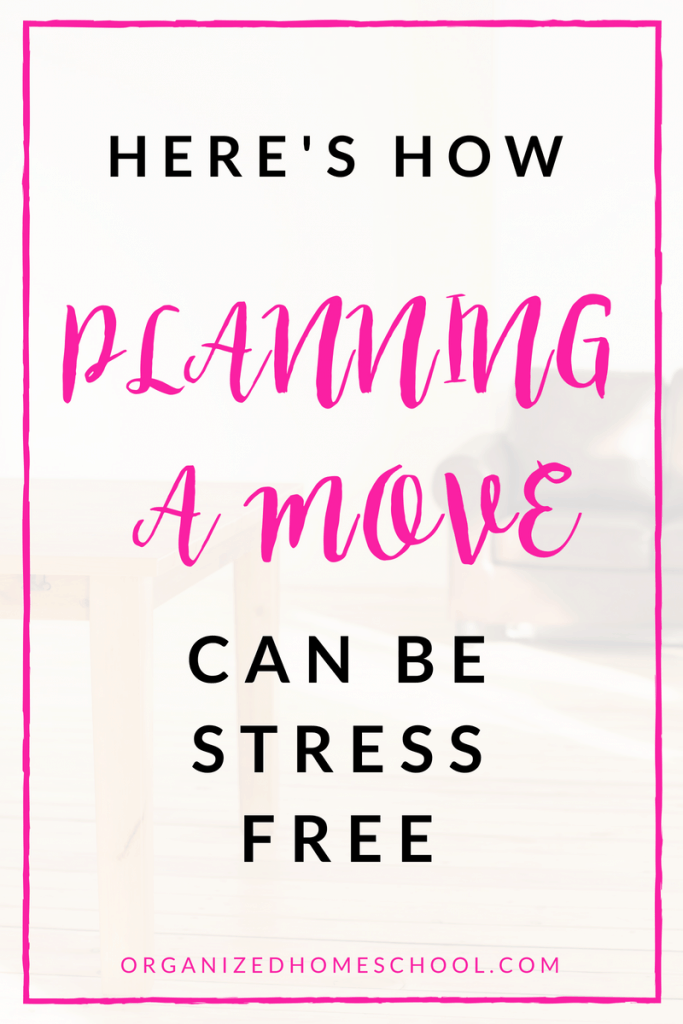 This post may contain affiliate links to products I recommend. This means I make a small commission off your purchase, but this does not affect your price.
Moving to college will probably require less and different preparation steps than a relocation of a big family home. In order to stay organized while planning a move and avoid any relocation stress, you can follow a few simple steps.
Planning a move – Where to start?
One of the best moving tips we can provide you is to start planning your relocation as soon as possible. Having enough planning time will save you from overlooking any important tasks.
Therefore, grab a colorful planner and start creating your moving plan by following a few simple guidelines:
Create a packing plan.
Find a reliable moving company.
Look for packing supplies.
Create an additional predeparture task list.
The packing plan and inventory checklist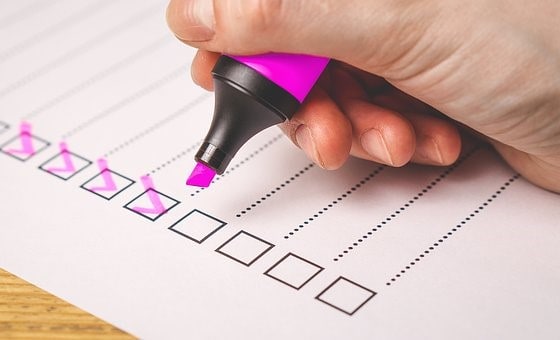 When planning a move, you should take some time and think about all of the possessions you want to relocate to your new home. Besides being useful on the actual moving day, the packing plan will also let you evaluate the size of your move. This will directly influence your overall moving expenses. Therefore, having a detailed plan may help you save money.
Relocation planning may turn out to be a bit emotional. This is exactly why so many people end up moving furniture they don't actually need or use.
The best way to stay organized is to divide items into different categories.
Move
Donate
Sell
Throwaway
Put some thought into which items you need, use frequently or can't really separate from. Anything else can be sold, donated or thrown away and recycled. Try to keep it simple. Selling or donating some of your possessions can help you declutter your new home and save some money during the transportation.
Create an additional packing list for the essential. It should consist of all items you will need during the moving day. Make sure you set aside clothes and food you will need just after the arrival at your new home.
Plan your new home in advance
After deciding on which items you want to relocate, a good idea would be to plan your new home. It will be fun to use a drawn floor plan to organize your furniture and plan the decoration. This will also allow you to reevaluate your packing list and plan the packing day.
In order to make the unpacking process as fast as possible, pack your boxes by rooms. Create a packing list for each room. These lists can later be used as an inventory for your movers.
Hiring a reputable mover
Having a reliable moving company to help you relocate will help you avoid any moving stress. A professional mover company will be able to help you with each step of your relocation. Packing, transport, and unpacking are just some of the services you can choose from.
Make sure you research a few moving companies. Look for their reviews, online profiles, and websites and ask them to provide you with a few letters of recommendation. In order to check their reputation further, you can contact the FMCSA (Federal Motor Carrier Safety Administration) and ask for detailed information.
When planning a move and contacting a mover let them know about your specific requirements and ask for a quote. Also, make sure you have detailed information on which services are included. Check for any hidden costs. After finding a few reliable movers with affordable costs, ask for an on-site estimate. This way you will be able to meet them and get an accurate estimate.
How to find the packing supplies?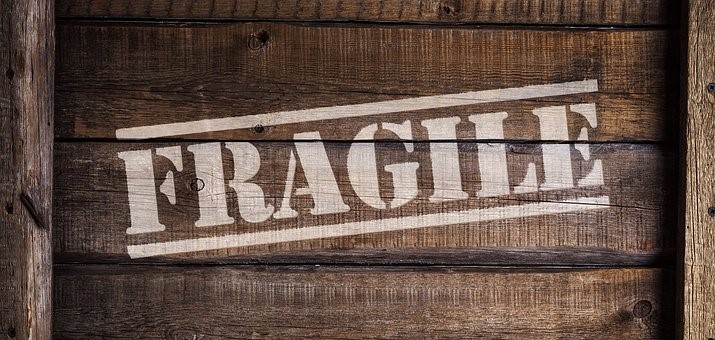 There are a few options for you to find quality packing material. Your mover can provide you with boxes and crates or you can choose to find them on your own. If you are hoping to save money, search for free packing supplies. The best way to do so is to check websites like Craiglist and visit your local stores. There is a big chance a shop around the corner has more than a few boxes laying around. However, consider buying a few quality cardboard boxes or plastic crates for packing the fragile items.
Towels and clothes can be used instead of the bubble wrap or tissue paper. The downside though is that you will probably need to wash them right after the move. Therefore, calculate the cost and you may end up saving money by spending some first.
Don't forget about the labeling!
Make sure you label your boxes properly when planning a move. Buy some adhesive labeling tapes and a few markers in different colors. Label your boxes by the items inside and rooms they belong in. This way your mover will unload them exactly where you need them. Also, labeled boxes will help you unpack in no time! Don't forget to label the boxes with breakables clearly and notify your mover.
Is there anything else?
How about all the predeparture tasks?
Have you changed your address?
Did you inform your clients, friends, and family about the move?
Have you arranged your transportation tickets?
Create an additional task list when planning a move. Make sure you write down all the important tasks regardless of how obvious and unforgettable they may seem. It will prevent you from overlooking any responsibilities and help you have a stress-free relocation.
Do you have moving tips you can share with us? We would love to hear how you simplify your moves in the comments below!
---
RELATED POSTS YOU MIGHT LIKE:
---

---