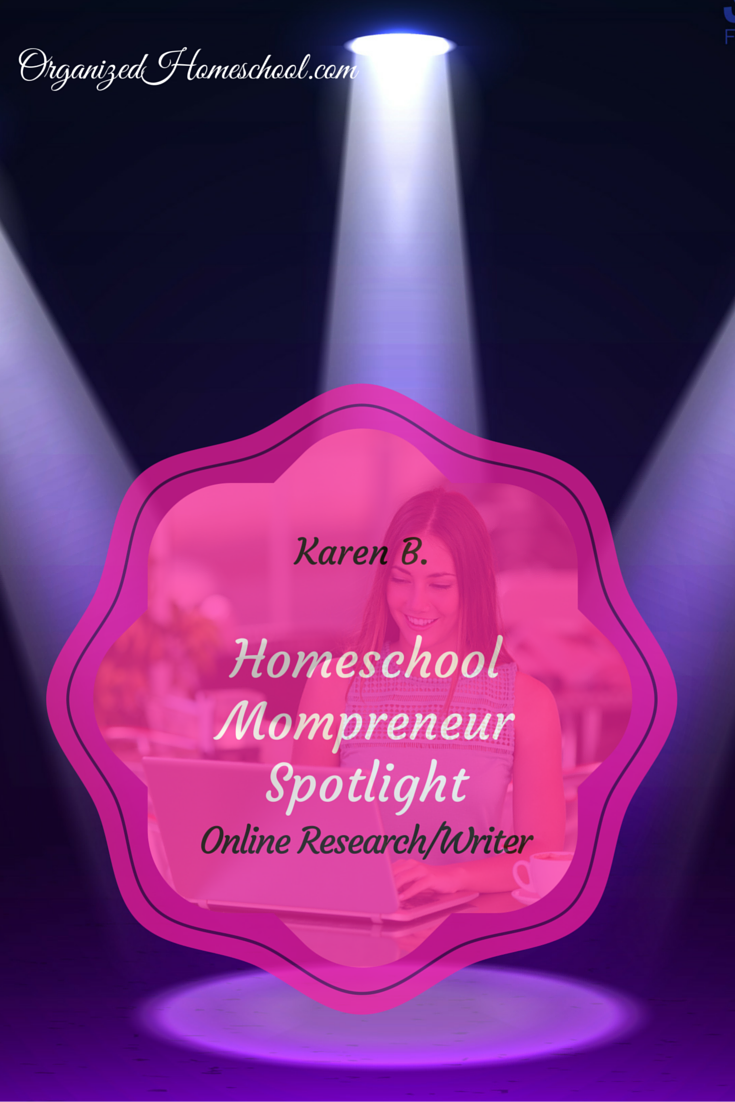 This post may contain affiliate links to products I recommend. This means I make a small commission off your purchase, but this does not affect your price.
I am a homeschooling mom with two children. I have always homeschooled both daughters. It is hard to say exactly how many years I have been homeschooling since I really started teaching them when they were toddlers. It has essentially been 13+ years now.
By the time the oldest was kindergarten age, I had already spent countless hours of one-on-one teaching through fun activities and learning games at home with her. This learning at home was just the natural environment I created. I had no planned intention to homeschool until about the point when it was time to consider enrolling in school.
My decision to homeschool began almost instantly when my oldest daughter was 4 years old, and my youngest was just a new baby. As I sat in the mother's lounge one Sunday morning, two other young moms were vigilantly planning which preschool their tiny new babies would attend someday and which dates they would have to sign up by since the best preschools had such long waiting lists.? I was appalled!
I suddenly realized with clear precision how much I enjoyed having my daughters with me and how foolish it sounded to be planning your baby's future based on their preschool years instead of planning what you have to offer them now and what their home life will be like. That is the first time I remember thinking about homeschool, realizing that I was already teaching my children at home.
Homeschooling Through Divorce
I was married for 16 years. I am recently divorced and continue to homeschool my girls. During my marriage, my spouse was very supportive of me homeschooling but he never participated in teaching and did not assist with the homeschool in any way. There were more than a few times that it would have been nice to have some backup when things weren't running smoothly, but ultimately by doing it all myself it hasn't been a shock to be single and homeschooling.
Interestingly enough, I had to fight through the courts during the divorce in order to keep my right to homeschool. That became my unpaid job for this entire last year. This supportive dad of homeschooling suddenly changed his tune when he thought of having to also support curriculum funds after losing his firm controlling grasp on the family due to the divorce. So, armed with recent standardized tests for both girls, an attorney to represent the children to the court, and a whole onslaught of accredited classes/curriculums/outside activity lists, I was awarded the right to continue homeschooling.
Not only did I win the right to continue homeschooling, the attorney representing the children was so impressed that in his recommendation to the court he stated that my children appear to be the poster children for what homeschooling is designed. Seeing a completely independent party write (after getting to know your children) that 1) they were impressed and have high expectations of each of your children in the future, and 2) that the children have a very well rounded overall learning experience based on their academic, athletic, and social activities, is refreshing to hear during stressful times and reaffirms that all your hard work is noticeable in a matter of hours. Homeschooling is worth it, even if you have to fight for it.
Seeing that he was going to lose the battle, and may have to pay those curriculum fees, the children's dad simply had his work lay him off within weeks before the final court date so that he could appear financially inept and unable to pay. The courts fell for his charade although he had never been unemployed for any amount of time in the prior 20 years and had been the sole financial provider.
Although I will be footing the bill solo, I am willing to do anything it takes to give my girls the best educational opportunities. It will be hard to now make an income on top of my already full schedule, but I have the attitude to just make the time and do it. I'm up for the challenge.

Working at Home and Homeschooling
I'm currently working part-time doing online research and writing for my good friend and fellow homeschooling mom, Kimberly Bagley. I'm also currently seeking additional educational and employment opportunities that will sustain my family and help us to keep doing what we've always done. Being a single mom brings the challenge of balancing family, homeschooling, college, and work to a whole new level.
During the past 15 years I've had many varied jobs to work on while homeschooling and raising a family. One has been to research and find the best doctors and solutions for various health issues that have popped up both in my children's lives and my own.
I've also moved 11 times in 5 different states across the country and back again, which is a big job each and every time especially when you have to set up your homeschool and start over with friends and co-ops.
I've remodeled homes we've lived in, one in particular that required 2 years of constant work since it turned out to be a real lemon, and I've custom-built features into several homes (such as loft bunk beds and custom closets).
I've volunteered to assist the needy and the handicapped, sometimes on a daily basis where we actually homeschooled at their home and became like family over a period of 5 years.
I'm also a piano teacher and have taught various children around the country. The last time I officially taught piano lessons was in Texas for a friend who was Chinese and had triplets! Oh, they were amazing!
I have always tried a variety of curriculums and outside resources for our homeschool. Curriculums have included (to name just a few):
Saxon Math
Singapore Math and Math-U-See
English/Literature/Poetry/Spelling resources from the Institute for Excellence in Writing
Switched on Schoolhouse (English, Science, History/Geography, State History)
Brigham Young University middle-school and high-school online courses (Accounting, Business Law, AP Biology, English, Health, US History)
the National Center for Constitutional Studies classes on American Government
Living History
Apologia science texts
lots of library books
Extracurricular Activities
Some of our outside activities have included:
friends that were planting a garden and had the girls help
service projects
church youth activities
piano lessons when they were younger
dance and gymnastic lessons when they were younger
a few horseback riding lessons
swim lessons and participation on the swim team
violin lessons and participation in the Central Kentucky Youth Orchestra
homeschool co-op (and commonwealth) classes and activities for fun
core curriculum classes taught by degreed professionals for homeschool students at the co-op
and a couple of homeschooling conferences
For me, one of the important activities my girls have consistently participated in is music.
I feel that music can bless your life no matter what stage of life you are in, and the talents you develop in music can continue to be used during most of your life.
They continue to take Skype violin lessons from the best violin teacher ever, Amy Carwile. My girls took lessons from her in Kentucky and we couldn't imagine our lessons without her now that we've moved out of state. You've got to love technology!
Our Homeschool Schedule
Due to the intensity of my divorce, I don't feel at liberty yet to state all the details of our homeschool schedule. I've learned that even everything good can and will be used against you in a divorce and possibly for years after one (especially with my ex).
I can say that I have friends I've met over the years that I was impressed to get to know. At the time, I didn't know why I received those promptings. Years later, these friends have become my support team to make it all happen. Two of the friends I've met in other states have moved within the last couple years to the exact area that I've relocated to in order to be closer to my family.
Several friends have assisted me in finding resources for work, school, and housing. Having a good support network, and following the individual promptings you receive, makes all the difference whether you're married, divorced, or single.
In general, my oldest daughter attends a religion class every other morning for just over an hour. Once a week both daughters take part in an all-day commonwealth homeschooling group based on Thomas Jefferson Education leadership principles. Co-op and commonwealth classes have been an amazing part of our homeschool experience. The experiences we've had there and the friends we've made have been simply amazing.
Other than that we are mostly at home where the youngest does both book work and classes on the computer. She is very independent and an astute learner so she is able to work at times with only occasional assistance from me. I log in to the computer to do corrections and then we check her math solutions or her older sister helps her check her answers.
The oldest works on her online BYU classes and alternates with her other core curriculum books. Her classes are more advanced now and I usually spend at least an hour reading out loud with her, and explaining as I go for one AP class in particular that is on a college reading level. Then she works independently on the writing assignments that go along with the reading. She's preparing to take dual enrollment high school and college classes starting this fall, and she never ceases to amaze me with her abilities at this age.
Both girls practice their violins and once a week they take violin lessons via Skype.
We read history out loud as a family, and both girls love to read library books independently. Once in a while I'll read a book out loud to them just for fun and we usually end up roaring with laughter at the funny parts. One book in particular had us laughing so hard that I could hardly read it out loud and had to turn the book and show them the next sentence!
While the girls are able to work independently on assignments, I do my part-time job and take care of the things that I need to get done. It helps for me to make a list of what I need to do that week so that I don't forget anything. I take advantage of keeping a calendar with reminders on my phone. That relieves a lot of the stress of worrying that I'll forget something.
Most of all, what makes it all work for us is knowing that each family is different. We set high standards and goals and strive to make them happen. When we don't quite reach our goals, we make adjustments and try again.
Flexibility in changing curriculums when one didn't suit us, trying new things, following through to completion, and doing lots of research before getting involved and making decisions has helped us to succeed. Also, not giving up when our whole world seemed to be closing in on us but instead just holding on until the storm passed has made all the difference.
Whether you're seeking new educational opportunities or starting a new job while homeschooling your children, know that it can be done. Like most moms, prioritizing is the key. Make time for the most important things first and then you'll be stress free to do all the rest.
Want To Learn How Other Homeschooling Moms Work and Homeschool?
Read the stories of these amazing women who work at home and work outside the home all while homeschooling their blessings at the same time. They are all truly an inspiration that we can live our dreams and have the best of both worlds.
Homeschool Mompreneur – Allison G
Homeschool Mompreneur – Aimee C
Homeschool Mompreneur – Jennifer S
---
Do you work and homeschool? We would love to add your story! Email me if you would like to be featured as the next Homeschool Mompreneur!
---