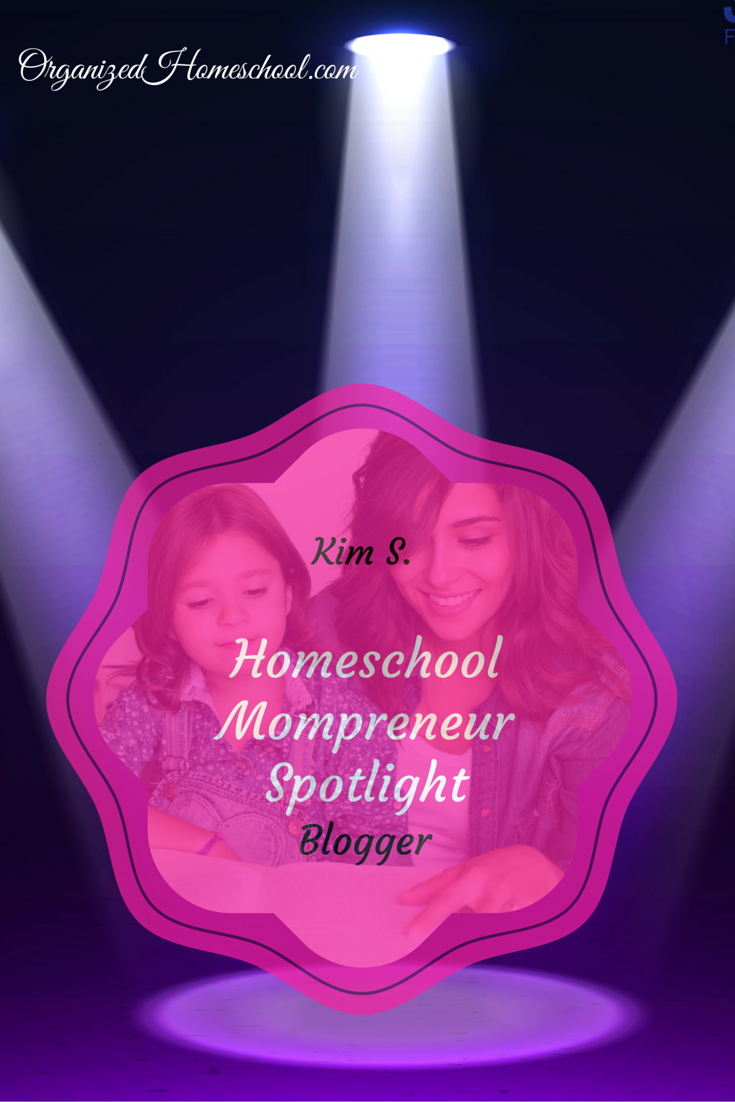 This post may contain affiliate links to products I recommend. This means I make a small commission off your purchase, but this does not affect your price.
Kim is a homeschooling mom with four children. She has two younger boys and two older girls from 1st to 7th grade. Kim has a M.A. in Early Childhood Education and used to teach in a public school for 8 years. She describes her teaching style at home as mostly eclectic, using what works for each of her children.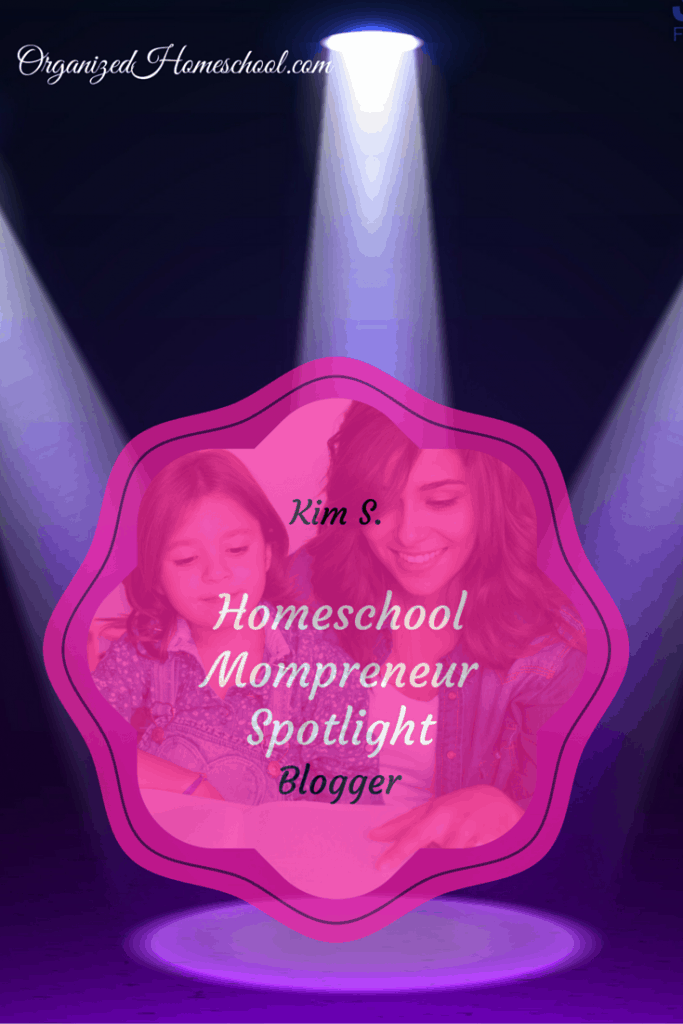 She is courageously paving a better way for her children after experiencing many trials of her own including abandonment, betrayal, and fears. She's doing this each day as she makes her children her priority and chooses to be faithful instead of fearful.
Working at Home and Homeschooling
Kim is a single mom who works from home using her bedroom as her office. In order to schedule in some uninterrupted work time while the children are still productively completing items on their own schedule, a babysitter is brought in on Mondays and Wednesdays to assist. This gives her much needed alone time to make business phone calls, work with companies on campaigns, and to create new project ideas.
She has her own blog with information on creating a simple homeschool schedule for work at home moms. She has found that as her children get older, they accomplish more with a more structured day. This helps them be sure to know what they should be doing at any given time. She also provides a sample daily schedule, which may help other moms get ideas for their own schedules.
Organized Daily Schedule
Her morning starts out by Kim having morning devotional time for reading God's word. Her kids have a morning checklist which helps them with their morning devotionals, breakfast, and chores. When school starts, Kim teaches their worldview curriculum to all the children. They have workbooks to follow along and work in as she reads.
Next, she takes some time to spend one-on-one doing schoolwork and reading with the two younger ones, the boys. She has found that having the children practice reading the text themselves before reading with you builds fluency and accuracy. So, while she helps the younger child, her other son is reading to himself before his own personal time with mom. She makes herself available to answer questions as they arise during this time. This means that her own work schedule is kept to a minimum during the morning so that the children are able to interrupt as needed.
Kim believes in teaching children to love to learn, and to know that they can learn anything by teaching themselves. She in turn does not teach them every single subject directly and chooses her curriculum and methods carefully. She utilizes multi-age curriculum where one subject can be taught to multiple levels.
She has used the following curriculum in their homeschool:
By noon, it is time to grade the day's work. Her 5th grader may be done with her assignments at this time. After corrections it is time for lunch, which the children eat while Kim reads something aloud.
On Tuesdays and Thursdays appointments are taken care of. Piano lessons are on Tuesdays and the oldest volunteers at a ranch on Thursday afternoons. They revert back to the planned schedule on days when they do not have any appointments to keep.
Kim takes her children to a homeschool co-op on Fridays. They are engaged in PE, art, and a writing class (IEW).
In the evenings, the official work day ends at 5 pm. The children rotate on their assigned day to help her make dinner. This practice has allowed her oldest girls to know how to make most anything for dinner now. Another child helps take care of the youngest during dinner preparations, and the other children clean their rooms and work on chores.
After dinner is set aside for family time where work and school are put away. Her family plays a game, walks around the neighborhood, runs an errand or grocery shops. Around 7:30 pm, Kim has everyone start winding down with showers, stories, and prayers before bedtime. By 8:30, the younger boys are in bed while the older girls are completing a quiet activity before they too go to bed.
Kim is an inspiration for those who have or are currently experiencing adversity and wish to gracefully overcome obstacles. She is upbeat and a successful mompreneur. If you need a boost of encouragement, don't hesitate to check out her website.
Want To Learn How Other Homeschooling Moms Work and Homeschool?
Read the stories of these amazing women who work at home and work outside the home all while homeschooling their blessings at the same time. They are all truly an inspiration that we can live our dreams and have the best of both worlds.
Homeschool Mompreneur – Allison G
Homeschool Mompreneur – Karen B
Homeschool Mompreneur – Aimee C
Homeschool Mompreneur – Jennifer S
---
Do you work and homeschool? We would love to add your story! Email me if you would like to be featured as the next Homeschool Mompreneur!
---