Lee Binz put together this free training webinar for me to help my readers homeschool high school!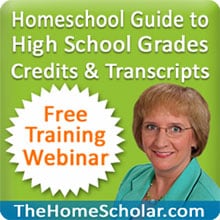 In this free recorded webinar you will learn:
The necessity of homeschool transcripts
How to determine high school credits
How to determine what is high school level work
Various grading options
How to grade without testing
Common traps and pitfalls
Available transcript options
And much more…
Grab a pen, paper, and your coffee and spend the next hour learning all you need to know to homeschool high school successfully.  Click here to watch the free webinar.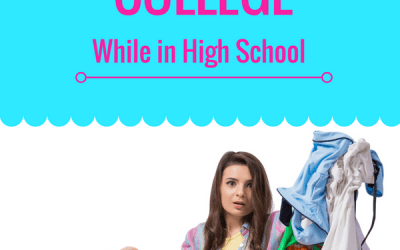 How do you prepare your teen for college and how do you know she will be okay when she leaves home? Isn't that the fear of all parents of a graduating teen? My oldest daughter is entering her senior year of high school right now and let me tell you, I am...
read more