How To Homeschool Kindergarten: Advice from an Experienced Homeschool Mom
Wow! Time flies really fast because your baby is now starting grade school. As a homeschooling mom of four daughters, I'm thrilled to let you know that teaching kindergarten is one of my favorite levels. And this is to encourage you, new homeschooling parents out there, that it's absolutely doable to homeschool kindergarten.
So How exactly do I homeschool kindergarten you may ask?
Three things: play (a lot), interaction, and foundational skills. Yes, homeschooling your 4 or 5-year-old doesn't require you to have an entire list of textbooks or even a full curriculum to make sure they're learning properly. Many states don't even require kindergarten. Learn more about your own state's homeschooling laws here.
So my first tip for you fellow mommas is please chill out! 🙂
Honestly, kindergarteners are natural learners and explorers. They don't really need structured learning at all! I'm telling you this age group is a very curious lot. That's why, for you to successfully homeschool this grade level as a parent, especially in the unique and adventurous world of homeschooling, you must first understand that your kindergartener mainly needs you as their guide more than any textbook or formal," structured form of education.
To help you get started with this new and exciting kindergarten homeschooling journey, here are my top tips!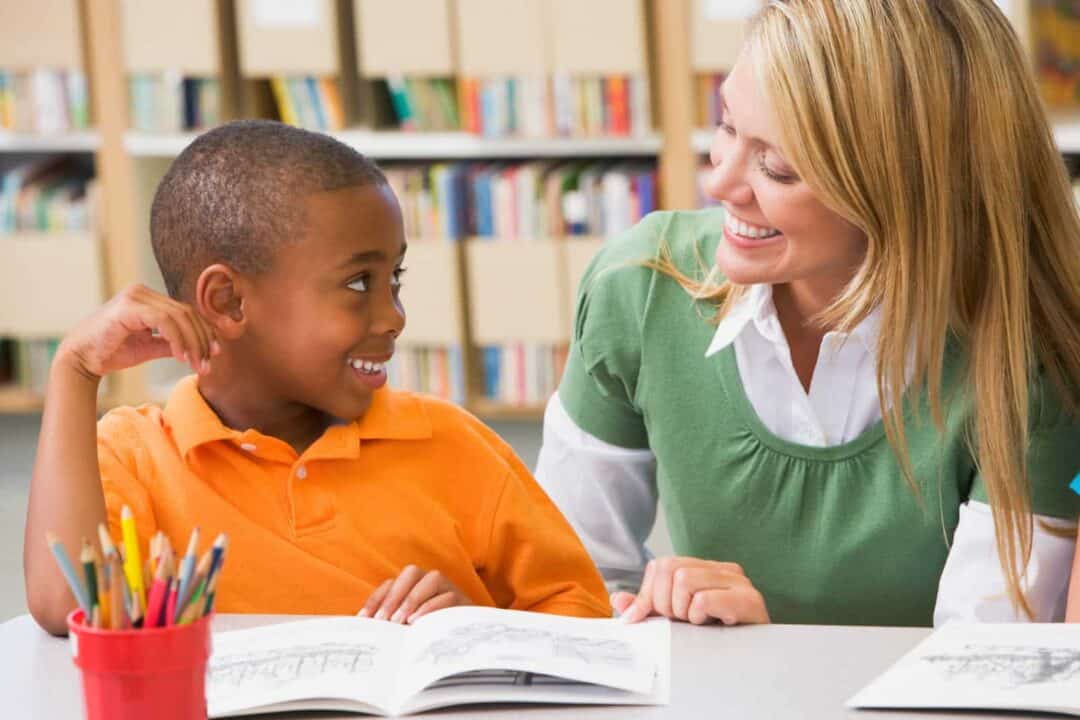 How Do I Homeschool Kindergarten? 4 Timeless Tips
Take Your Time
Don't rush. Take things slow with your little child. I can't stress this enough. If they aren't ready for books, give them time. If you're going to force them to sit down, listen to you, or do things they don't want, then both of you may only end up frustrated. Relax and take your time to know your child's learning style and behavior. Getting to know your child will really go a long way. Slowly but surely, you'll be able to adapt and develop a plan to meet your child's specific learning needs.
Consider Your Child's Age
Usually, for a child to start kindergarten they have to be 5 years old. But you can check out your own state's requirements/laws here for specific details, including whether or not kindergarten attendance is state-required. In our case in Texas, you may enroll your child at age 5 on or before September 1st and the state doesn't require attendance. So if you feel anxious about your 5-year-old not learning writing yet, think again. He or she may just not be ready yet.
Think About What Your Kid Really Needs to Learn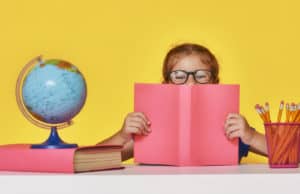 At this point, I want to emphasize the importance of taking it easy on your little one. Yes, I understand that sometimes we feel the need to advance their learning. It's normal for parents like us to give the best education for our kids. But remember they are 5! Keep this in mind when choosing what to teach your child in kindergarten.
I should say, for now, teach them foundational skills. What are they Reading, handwriting, and basic math. That's it. You don't have to worry about science or social studies yet. You don't even have to think about which art or music curriculum to teach your child! There is absolutely no need for a full curriculum at this stage just yet.
If you force structured learning on your child and make them sit and study for hours a day, their natural love for learning will fade away FAST…and this is going to be a nightmare for any parent. Do yourself a big favor and save yourself from the needless heartbreak.
Give Your Child Lots of Playtimes!
Do you know what I only remember about kindergarten up to this day? Those times when my teacher would say, "Do you want to play?" and then we'd all play fun games together. And it's the same thing with your new homeschooler. I couldn't emphasize the importance of play and interaction when teaching this age group.
Children learn through play and interactions in daily life. And we can't deprive them of this natural need. Also, through play, kids learn to develop their affective or social-emotional skills. They will learn how to manage their emotions, deal with conflict, or cope with difficult situations. And these are super important skills that your child needs to become balanced adults later on in life.
What Subjects Are Required for Kindergarten Homeschool?
Again, no need to think about buying a full list of textbooks and curriculum. Prioritize the fundamental skills for learning first. They are:
Reading.

Read to them A LOT. I know some of us don't like reading aloud to our children, but if you want them to learn how to read faster, reading to them aloud, even bedtime stories, is a perfect way to teach your kindergartner reading. I highly recommend this very easy to use book titled Teach Your Child to Read in 100 Easy Lessons for reading practice. A lot of homeschooling parents, myself included, use this book for my kids. And I'm telling you it works for my daughters!
But go ahead and explore more reading options. For reading aloud sessions before bedtime, feel free to use your all-time favorite fairytales or animal stories. You may check out sites like Half Price Books to search for new and used books that are appropriate for kindergarten. Or Goodreads to look up for more books for very young kids.
Handwriting.

Take baby steps when teaching handwriting to kindergarteners. Start with letters first and then see how fast or slow your child's progress is. Then take a cue from there. The Print Handwriting Book for Kids is a fun workbook to use for guided writing practice. Again explore more options when needed.

Math.

Teach only

basic

math. It shouldn't take you more than 15 or 20 minutes to teach this, depending on your child's interest level. And be creative. Teaching counting, adding, and subtracting doesn't have to be always on worksheets. Incorporate learning with things they see in your everyday life. For instance, teach counting by counting steps or stones or anything you see at home. But if your child is up for it, then use math workbooks for kids with fun activities or games to incorporate in their learning. Just always keep in mind your child's learning pace.
How Long Does It Take to Homeschool Kindergarten?
As I keep emphasizing here, no need to implement a strict homeschool schedule for your kindergartner. Some homeschooling parents spend no more than 45 minutes daily. The rest of their homeschooling day is spent in play and other engaging activities for kindergartners.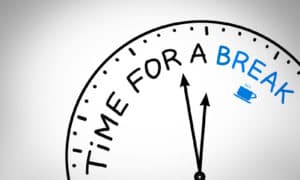 So I would recommend 60 minutes maximum.
Don't spend more than 20 minutes on one subject and make it diverse to adjust to their short attention span.
Homeschooling for many years taught me that a lot of things come naturally for children. We don't need to force things when they aren't ready. Kids naturally love to sing, draw, dance, talk, and ask questions. They are born learners. You want them to learn science a natural and fun way? Take them to a mini hike outside. Social studies? Get them to play with other kids. Kindergarteners for sure don't need worksheets to learn science or numbers.
Lastly…
Homeschooling any grade level depends on what fits your family best. Work your schedule around your family's daily routine and lifestyle. There'll be lots of trial and error for sure; but the important thing is that you pay close attention to what your children really need, as opposed to just imposing what you want them to do and learn.
Network with other homeschoolers. Contact your local homeschool co-op. Especially if it's your first time to homeschool, you will need lots of support and help from veteran homeschoolers. But know that there are resources and tools available both online and locally. You are NOT alone in this new and exciting world of fun and learning. There will be ups and downs. There will be bumps on the road. But homeschooling won't be as difficult and overwhelming as some think if you know your family's needs and understand your children.
---
RELATED POSTS:
---