Do you think it's possible to homeschool on a budget?
Do you think it's too hard?
Do you think it's too expensive to homeschool?
If both you and your spouse have to work full time or if you're a single mom, can you really homeschool your children?
Well I'm here to tell you that YES you CAN!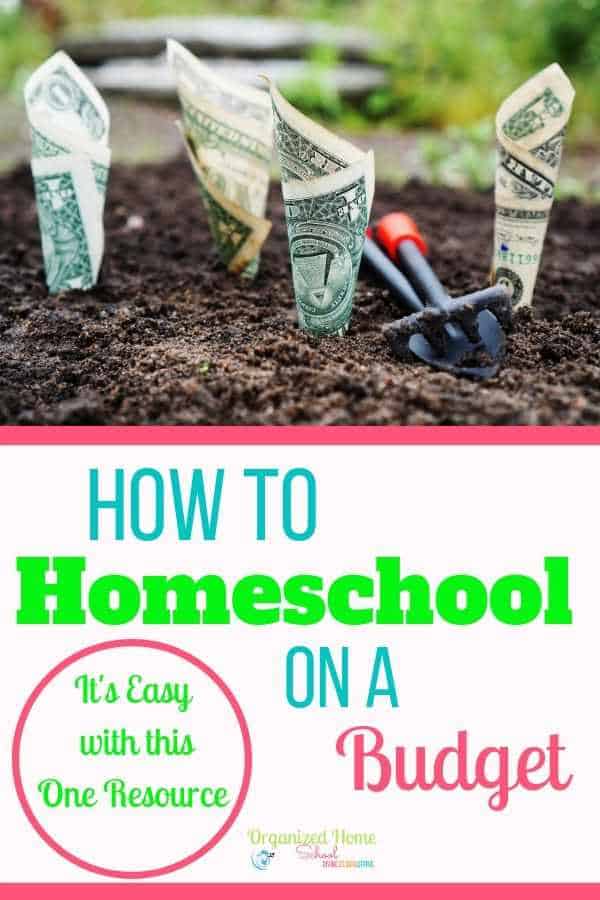 This post may contain affiliate links to products I recommend. This means I make a small commission off your purchase, but this does not affect your price.
I HAVE DISCOVERED THE MISSING LINK IN YOUR HOMESCHOOL CURRICULUM
Will it be hard? Yeah!
Especially if you're a single mom it will be hard because you're responsible for bringing in all the income and you would be responsible for your child's total education, but will it be too expensive?
I know you can homeschool on a budget and there are resources out there that will help you do so and give you all that you need to make it pretty simple actually once you get it all set up!
SO CAN YOU HOME SCHOOL YOUR CHILD ON A BUDGET? YES YOU CAN!
Whether you are a one income family or a two income family, you can home school your child on a budget and I have a wonderful resource that I want to talk to you about today that will help you accomplish this goal.
It's called SchoolhouseTeachers.com!
This website is dedicated to helping home educators educate their children at home and do it on a budget for less than $20 a month!
You can homeschool one child all the way up to, if you're like the Duggars, 19 children or more!
It doesn't matter since it is one flat price per month for your whole family.
I want to show you what you can get for less than $20 a month. And just a side note, they are always running sales,  so click on the graphic below to see what sales are going on right now at this time but let me tell you what you can get with joining SchoolhouseTeachers.com.
AM I QUALIFIED TO HOMESCHOOL MY CHILDREN? DON'T I NEED A DEGREE?
Let me just get one of your hesitations out of the way right now.
I know you're asking yourself, am I qualified to teach my children?
"I don't have a teaching degree." "I don't even have a college degree." "I barely got through high school myself! Can I actually think that I am able to teach my child?"
Well, I'm here to tell you – yes you are!
Now for my own experience, I do have a 4 year degree in accounting although I do not have a 4 year degree in teachers education. To be honest from what I've heard, the main thing teachers learn in college is not really the subjects that they end up teaching but how to manage a classroom full of children.
You're the parent of your child. You know how to manage your children!
So it is irrelevant that you don't have a teaching degree. It is not needed to teach your child at home!
Now it will vary from state to state what the state homeschooling laws are. So you do need to check out your homeschooling laws to see what your state requires. You can go to HSLDA.org and you can look up your state's requirements.
Sometimes you have to check in with the public school to let them know  you are homeschooling your child. Some states require testing each year or portfolios to show a sample of work done. Some state's do not require any testing or reporting. I am lucky enough to live in Texas which is this way.
So YES you are qualified mom!
You are just managing their education. Whether you made the decision to homeschool or you made the decision to put them in private school or public school – you're still just managing their schooling. As a homeschooler, you're basically managing what curriculum you're going to use for each subject and who is going to teach that subject.
It doesn't have to be you! It can be a local homeschool co-op that you join where there are parent-led teachers that may have a science degree or a math degree. It can be an online course that your child listens to each day.
It could be SchoolhouseTeachers.com which covers every subject and it can be used either to supplement other curriculum you've chosen or it can be a your main curriculum and fill the majority of your schooling.
You just pick and choose which class it is that your children want it take and then you plan and facilitate those subjects the rest of the year.
WHAT IS SCHOOLHOUSETEACHERS.COM?
They offer over 400 courses in every subject imaginable including electives!
So that is what I want to show you today!
Let me show you all of the goodies that SchoolhouseTeachers.com offers home educators and homeschool parents. It makes it so simple! Everything you need is here.
Let's get started!
SCHOOLHOUSE TEACHERS CURRICULUM REVIEW – THE HOMESCHOOL SOLUTION FOR THE WHOLE FAMILY
It has over 400 plus online homeschool courses for you to pick from in every subject
It is a curriculum site that offers classes for the whole family, not just one child. So the price you pay per month is for the whole family no matter how many children you have
The courses are offered in a variety of styles and formats – some have recorded lectures some are just printables that you print off and hand worksheets to your child to complete. So whatever your child's learning style is, you will find a course that fits.
They offer courses for every grade: preschool all the way up to high school.
They give you teaching materials that will help you facilitate your child's education. Lesson plans on most of the courses are provided so that you'll know what to do each day or what to do each month.
Scope and sequences for each grade level are provided to tell you what classes your child needs to be taking each year. It takes the guesswork totally out of it!
Streaming videos are available so it's not boring and repetitive lessons so your child can find their best way of learning
It is self- paced learning. You determine what your child does each day but they do help you schedule that out as far as giving you information on the best way to utilize each class
The courses were created from over 200 different lesson designers and teachers so it's not just one professor teaching or one parent teaching all subjects
There is a planning section that helps you plan out the whole school year
There are resources to help teach you how to keep records and gives you formats for keeping those records. The site also shows how to organize it all.
There is a ton of eBooks and resources just for the homeschooling parent that hits on subjects such as "What about socialization?" and "How do I teach this subject?" or "How do I meet other home schooling parents?" to help you know that you're not alone
A new feature they just added is the forum where you can ask questions of other homeschool parents so you can help each other and give encouragement.
Secondly, let me tell you what SchoolhouseTeachers.com IS NOT:
Not a one- size-fits-all approach. You will find you can homeschool every subject in every grade probably with 80% of it done through SchoolhouseTeachers.com, but you will probably want to supplement with other curriculum depending on your child's learning. If they are behind in a subject, you may want to look up a different curriculum that may teach it a different way or you may want to enroll in the local homeschool co-op so that your child can interact with other kids locally and do activities.
It is not LIVE teaching. It is self-paced and pre-recorded.
It is not an online school that's going to give a diploma to your 12th grader.
It is not an accredited school. The classes you take with SchoolhouseTeachers.com do count as high school credit on their transcript but you create the transcript. They will give you templates and suggestions and teach you how to develop that transcript but they are not going to do it for you.
It is not aligned with the Common Core standards so if that's what you're looking for then you need to pass this up.
I would not call it a complete home school curriculum for every grade. You can look at the scope and sequences for more details for each grade and look and see what you might need to supplement, but in my experience with using SchoolhouseTeachers.com, 80 to 90% of your homeschooling for each year can be taken care of for this low monthly fee and you cannot beat that anywhere.
IT IS POSSIBLE TO HOMESCHOOL YOUR CHILD ON A BUDGET
The highest amount that Schoolhouse Teachers has ever charged is $19.95 per month (that I am aware of) and it's not a contract. You can cancel it at anytime!
They offer sales all throughout the year also!
I have made a video for you below to show you what the actual membership portal looks like inside and to show you all the homeschooling tips they offer.
Go check out SchoolhouseTeachers.com for yourself and let me know if you plan on using this great resource to homeschool your children on a budget.
---
Here are more homeschool related posts to help you:
---
Download a Copy of My Weekly Schedule Template for Free
---

---