Do you find it hard to organize your stuff at home? Planning to renovate your house but you don't know how to start?
Don't worry, we completely understand! We know that it's a struggle to find the right starting tips in doing so, because every once in awhile, it's essential to renovate your home to make it look clean and new.
The good news is, you don't have to worry anymore, for here are ways on how to stay organized while doing home renovations!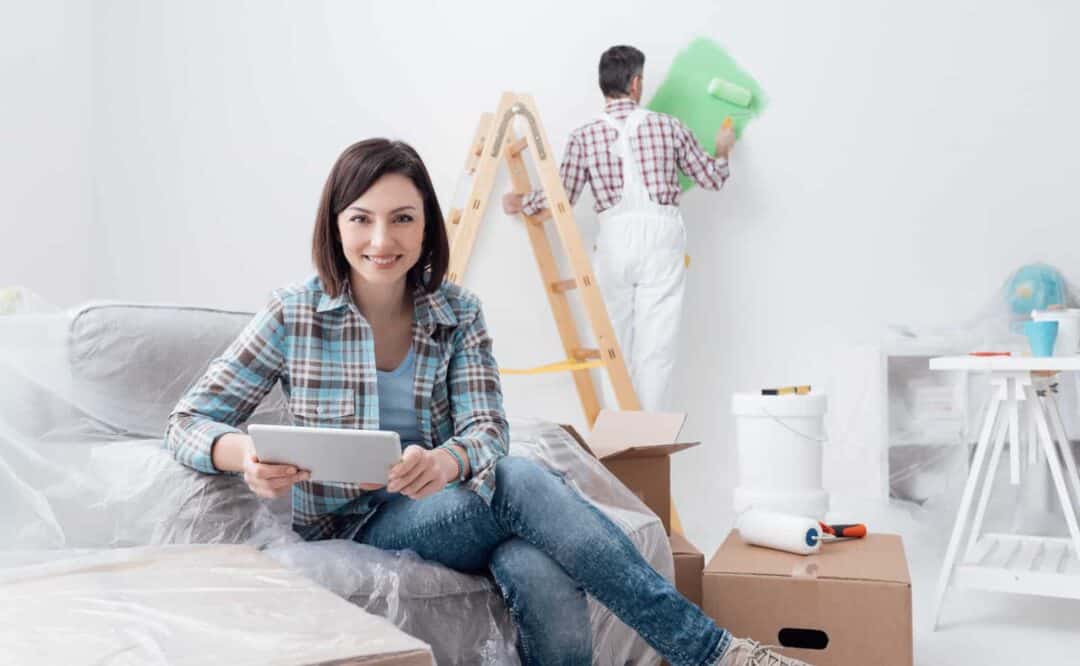 How to Stay Organized While Doing Home Renovations
Learn to Declutter
The first thing that you should do to stay organized is to declutter. It's the best move to do, especially if you want to redesign or renovate your home. It's always essential to declutter because cleaning wouldn't be possible if your place is still untidy.
It's always a good thing to clean your house by unloading a lot of stuff in your home, like broken furniture, old figurines, and all the unnecessary stuff that you've kept inside your house for years.
The purpose of decluttering is to make space.
If you could still remember how empty your house or apartment looked like the first time you moved in, then you'd have that nostalgic feeling of how spacious it was.
According to Windermere Real Estate, in order for you to picture out what your house would look life after decluttering, all you need to do is to
Take a few photos of your room and look at them with a friend or relative whose opinion you trust. Talk about what you need to take out to achieve your desired look. This will help motivate you as you declutter, getting rid of everything that doesn't contribute toward your goal.
Always make sure to picture out the area inside your house that you want to declutter. If the task is too heavy, you can always ask for professional help. But if the task is doable on your own, we suggest that you do it yourself, since it will surely benefit you physically, because it's great exercise!
Here are simple steps that you can follow to declutter:
Step 1: Toss the Trash Away
It's necessary to throw your house trash every day. Not only does it keep your house clean, but it also gives you a fresh air-flow inside your home. If you have more biodegradable waste inside your home, don't wait for it to rot, for it increases the growth of bacteria in your home.
Step 2: Organize your Kitchen
Start by washing the dishes, and organizing all the utensils and tools in the kitchen. Next is to create a pile of unnecessary stuff in your kitchen that belongs to the other room, then subdivide the pile by room or house-area so you can quickly return each stuff to their designated place.
Step 3: Tidy up your Living Room
You can start by organizing every reading material inside the living room, these include magazines, comics, newspapers, dictionaries, and etc. Since we also use a lot of gadgets in our living rooms, it's best to also organize them well after using, by making sure that they are correctly kept.
Step 4: Organize your Bathroom Drawers
You can do this by quickly tossing all unused open items into the trash, like used razor blades, empty shampoo bottles, etc. You also need to throw away all expired medication in your bathroom shelf.
Step 5: Toss Away All Unused Items from your Home Office
It's also time to let go of things inside your home office that can't be used anymore for work. Like broken staplers, paper clutters, broken pencils and pens, and other unusable office materials. It's essential to do this so you'll have a pleasant atmosphere inside your home office, without any clutter around to distract you.
Another Tip to Stay Organized: Clean Your Windows
You may not believe it, but cleaning your windows will definitely help you in keeping your house clean and organized, especially if you're planning to renovate. It's almost unimaginable to know that even the slightest dirt from your window can easily disgust most people. What we mean is that, you don't want to have guests while your house windows are dirty and dusty, right?
Always make sure that your windows are cleaned, especially whenever you're doing a general cleaning inside your home. Cleaning your windows allow more natural light to come inside your house; this is because cleaning windows help remove contaminants or pollutants on the glass and have prevented natural light from penetrating through the windows.
This factor alone doesn't only help you gain a more comfortable feeling while you're at home but also helps your room or house space to be more prominent and more appealing.
Also, dirt, dust, and bacteria tend to settle on windows over time, which is dangerous to our health, especially to our family members with allergies. These pollutants may not only make your windows look dull, but it also increases the growth of allergens that can cause allergic reactions, respiratory problems, and even skin problems, and you wouldn't want that to happen, right?
Here's a short 4-minute video tutorial by This Old House on YouTube, the video is all about "How to Wash Your Windows Like A Pro," which is, by the way, a video that you can definitely follow at home!
In the video, you'll see that the demonstrator is using a Microfiber towel (the last towel that he used) to clean the windows, so here's the link where that'll lead you to the site where you can purchase it.
This type of towel is one of the most effective house window cleaners that you can find in the market today.
If you don't have a Microfiber towel at home, you can still clean your windows regularly by using a piece of cloth and a bucket of water filled with soap. This is still an efficient way to clean your windows.
If you have other cleaning tools inside your house, like automated glass-wipers or cleaners, then you can use them too to clean your windows quickly and efficiently.
Apply New Paint For Your Home: It's One of the Best Ways to Keep Your House Organized During Renovations
Yes, that's right, applying new paint to your home will not only complete your task in house-renovation, but you're also organizing your home by making it look clean and new.
House painting is essential for several reasons. A good home paint job beautifies and adds a touch of personality to your home. Because of that, it's important to take time on planning which set of colors, shades, and styles that you want to decorate or style your home with.
You should also know that paint serves as one of your home's main lines of defense insects, weather, and other potential damage, so it's an important thing to consider as well whenever you're trying to redesign your home completely.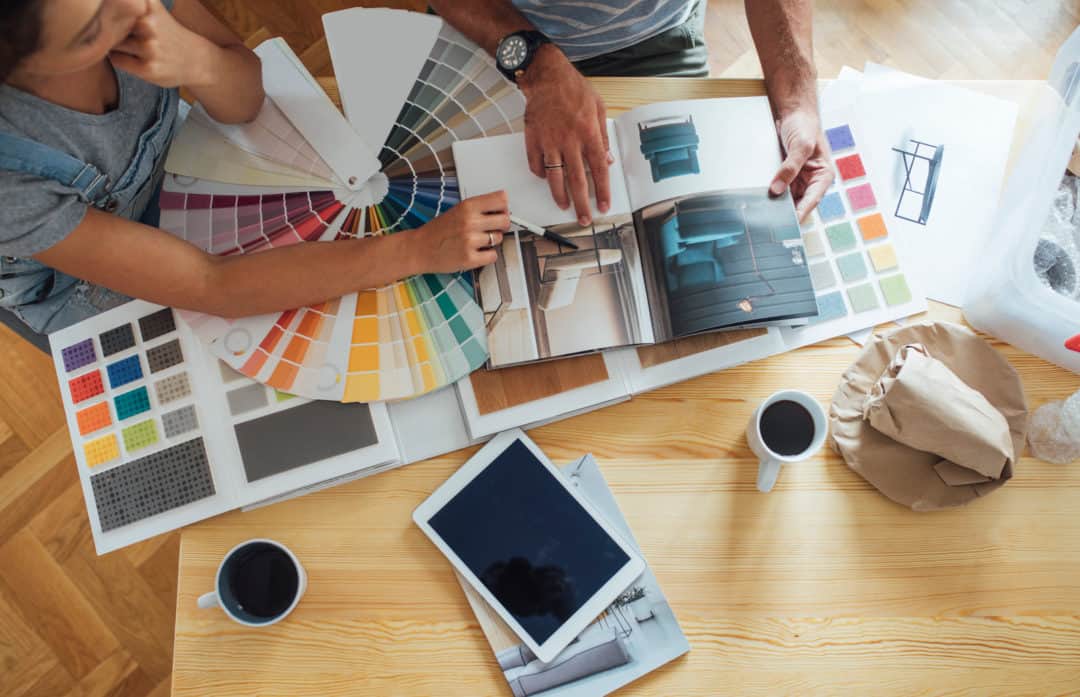 When Should You Paint?
The perfect time to paint is during the day. Most people paint during the day because the weather is calm. Also, taking advantage of the day to paint is essential since you have more daylight, making your house's exterior more visible to paint.
What Paint Colors Should You Choose?
Choosing the right color for your house is essential too. This is because there's a wide variety of colors and color combinations to choose from. Surely, you can mix your own set of colors if you want to. Still, it's highly recommended that you decide laid-out color combinations that are handed to everyone by professional painters instead.
Here are 67, inviting, beautiful home-exterior color-combinations that you can follow. These are handpicked by the professionals from HGTV themselves, so it's definitely worth to choose the right color-combination here.
Also, here are the most recent home-interior color-combination ideas that you can choose from.
If Everything's Already Planned-out, Then It's Time to Start Painting!
Once you've already chosen the right color-combinations to go for, it's time to paint your house. This is a good thing if you like to do things yourself! But before you start, make sure that you read proper painting procedures online, including surface preparations for finishing touches.
Here's a short 3-minute guide in house-painting that you can follow, curated by Lowe's Home Improvement.
Make sure that you have at least basic painting knowledge like the right painting stroke pattern and the right paintbrush to use during the whole process.
You don't need to have fancy painting equipment to start painting. If you still think that painting might be out of your league, try to consult a professional for that matter, and ask for easy-to-do painting tips that you can follow and use for the years to come.
Frequently Asked Questions:
1. Is it Cheaper to Renovate or Build New?
It's definitely cheaper to renovate since you're only prioritizing on materials and labor. You can even do the renovations on your own or with the help of a family member, which will make things even cheaper.
2. How Much Does it Cost for a Full House Renovation?
On average, a full-house renovation would cost you around $15,000 to $200,000 or more depending on the size of your home and depending on the materials and labor service that you will use. But some house owners choose to tackle one room at a time, in this way, you'll be saving even more and it will help you get prepared for future renovations.
3. How Do You Keep Track of Renovation Costs?
First, do your research on house renovation costs. According to (Homeadvisor, 2020), the average 2,500 square foot home costs around $15,000 – $200,000 in total renovation.
The next thing to do is to ask for specific quotes, you can do this by asking your local home depot, tool-suppliers, and labor service-providers (depending on if you're going to do it on your own or not).
The third step is to track your costs, always make sure that you're staying within your budget.
Finally, stick to the plan, make sure that everything that you purchased is based on the original plan that you have. This will make sure that everything runs smoothly without complications.
These are Tips on How to Stay Organized while Doing Home Renovations
A clean and tidy house is essential for the health of your well-being and your entire family. Also, a clean home means that everything is organized, clutter is disposed of properly, and every part of the house is cleaned and monitored.
If you have family members living with you inside your home, then you can ask them for some assistance with the whole cleaning procedure. After all, a home involves everyone living on it. Don't wait for the next season to clean your house, because this will only bring up more clutter to clean and to segregate, which involves more work and effort.
By simply following all the steps above and by doing it from time to time, there's no doubt that your house will always be clean and picture-perfect for your eyes!
Have you done any home renovations recently? Leave a comment below and share!
---
RELATED ORGANIZING POSTS YOU MIGHT LIKE:
---

---