This post may contain affiliate links to products I recommend. This means I make a small commission off your purchase, but this does not affect your price.
I watched Day 4 of the?Make Over Your Mornings 14 Day Course by Crystal Paine today and wanted to share with you what?my goals are. Sharing these with you is truly holding me accountable, so bear with me. I need this!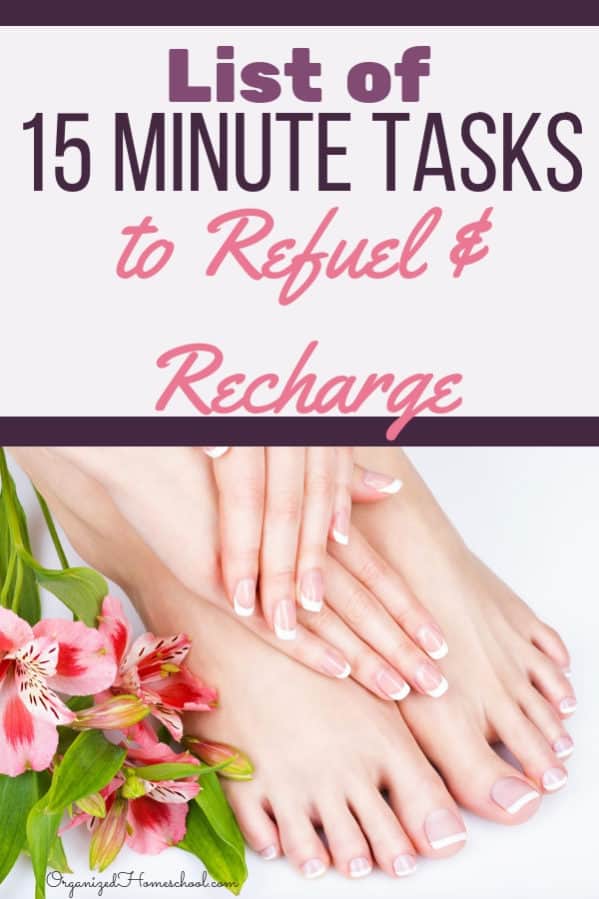 I skipped Sunday, so this morning I started implementing my goals from Day 3 which were prioritizing and starting my day with my devotion and prayer along with some exercise.
My goal was to start slow and wake up 30 minutes earlier than normal to accomplish these, but you will never guess what I did…..I woke up at 5am! That is amazing for me because I am so not a morning person.
It was so nice and peaceful in the house (even though my 12 year old was sleeping on the floor next to my bed and my 4 year old was sandwiched between my husband and I most of the night). I still managed to get up early and spend time with God and do some stretching.
After that, I worked on my blog and newsletter before everyone else woke up. So by 8am, I felt like I had accomplished so much! It was such a good feeling that I hope I can keep it up.




Some key takeaways for me on this day's video were:
Take Time to Refuel and Refresh
Being a Mom of 4 children can't be an excuse for not doing things I enjoy and taking time for me
I catch myself thinking I don't have time to do the things I used to love to do since I have four daughters and a husband that constantly need my attention. But if I'm really honest with myself, there is a ring of self-pity in that thinking
If I truly made it a priority to refuel, I could find 15 minute chunks of time throughout the day to recharge and do some things I enjoy.
So I decided to keep a list of things I enjoy that I could possibly do in short chunks of time while the children are busy playing or watching a show:
Read one chapter of a favorite book
Walk outside for some fresh air (while children are swinging, etc.)
Call my Mom or Sister
Write in my journal
Look at a magazine
Check the garden outside
Color in my Adult Coloring Book
Crochet (finish my 15 month old's baby blanket I started before she was born, HA!)
Listen to a podcast
Drink a hot cup of tea
Sit and close my eyes and think about NOTHING for 15 minutes (heck, even 5 would be awesome!)
Crystal mentioned the book "The Fringe Hours" by Jessica Turner in the lesson for today. She writes about getting rid of the guilt and finding time in our busy schedules to take back chunks of time for self-care. I will definitely be putting this on my To-Read list.
---
What are your favorite hobbies? Are you fitting them into your busy schedule? Leave a comment below.
---
P.S. Scroll all the way to the bottom
---