This post may contain affiliate links to products I recommend. This means I make a small commission off your purchase, but this does not affect your price.
I just started the Make Over Your Mornings 14 Day Course by Crystal Paine yesterday and wanted to share with you what I am learning and implementing each day of the course.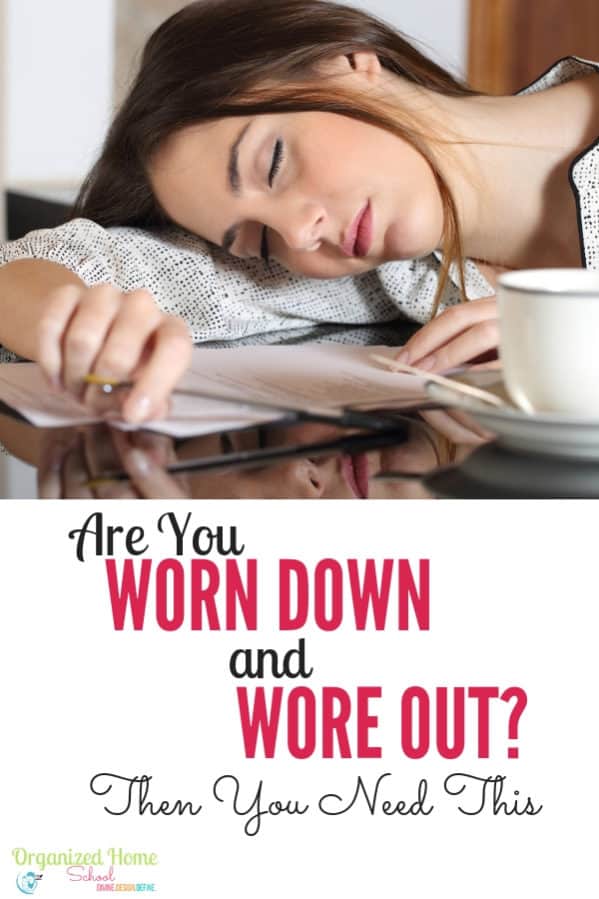 The course contains a workbook to follow along with the short videos each day.
What I absolutely love about it, is she promised it will only take 15 minutes a day to follow the course. That's what made me go ahead an purchase it.
I knew I didn't have time to add another course to my To-Do list, but I desperately want to get our mornings back on track.




I am all about routines and have had some great Ideal Morning Routines in the past. I know how important it is in order for my day to not feel like a chaotic mad dash to the finish line to bedtime.
Since my husband was laid off last year, he is now working at home full-time in our businesses. That is awesome, but at the same time, it has royally screwed up our routines! Bless his heart, he has his own way of doing things and doesn't conform well with our daily flow around here.
Alas, I am now searching for a routine that all of us can peacefully live with.

It's Not About Waking Early – Can I Get an Amen!
I am not a morning person no matter how hard I try. So when Crystal said this course was not about waking up early, I was ALL IN!
Day 1 of the challenge was more of an introduction, but she explained that you didn't have to wake up early in order to have a peaceful, relaxing morning. You just need a plan.
I'm all about planning, so I absolutely loved that part.
She also stressed that there is no PERFECT MORNING ROUTINE! It changes as the seasons of our lives change.
We just need to be flexible and adapt.
She ends Day 1 with a bit of quick thinking and homework to do in the workbook. It did only take 15 minutes to go through Day 1. Yippee!
I gleaned from Day 2 that a successful morning starts the night before.
How true is that?
If we take 30 minutes the night before to write a to-do list for the next day or get backpacks and lunches ready for school the next day, it takes away so much stress in the morning.
What causes you stress in the morning?
My main stressors are:
If I can get those 2 things squared away before my head hits the pillow, that would alleviate a lot of morning stress for me personally.
I am also going to try and move bedtimes for ALL children up to 8 pm. Right now the baby goes to bed at 8, but my 4, 12, and 14 year olds go to bed at 9 pm. (most of the time it is 9:30 after all the last drinks of water, etc.) I plan on allowing my 2 oldest daughters the option of reading until 9 pm (in their rooms).
This should give me at least another hour of peace and quiet to gather my thoughts, wind down, and plan for the next day.
I will keep you updated on how this goes. (I'm kind of nervous about announcing it to the older ones!)
What time do your children go to bed at night? Do you think 8 pm is too early for teens? Leave a comment below.
---
P.S. Scroll all the way to the bottom
---