Hey friends!
Today I wanted to share with you the 5 most commons myths I hear when it comes to meal planning.
Before I learned these, getting meals on the table and deciding what was for dinner was a slow and painful process. I seemed to be putting tons of work and effort into it without getting any results. I would end up too tired most days to even cook what I had planned!
Now, things are on easy street.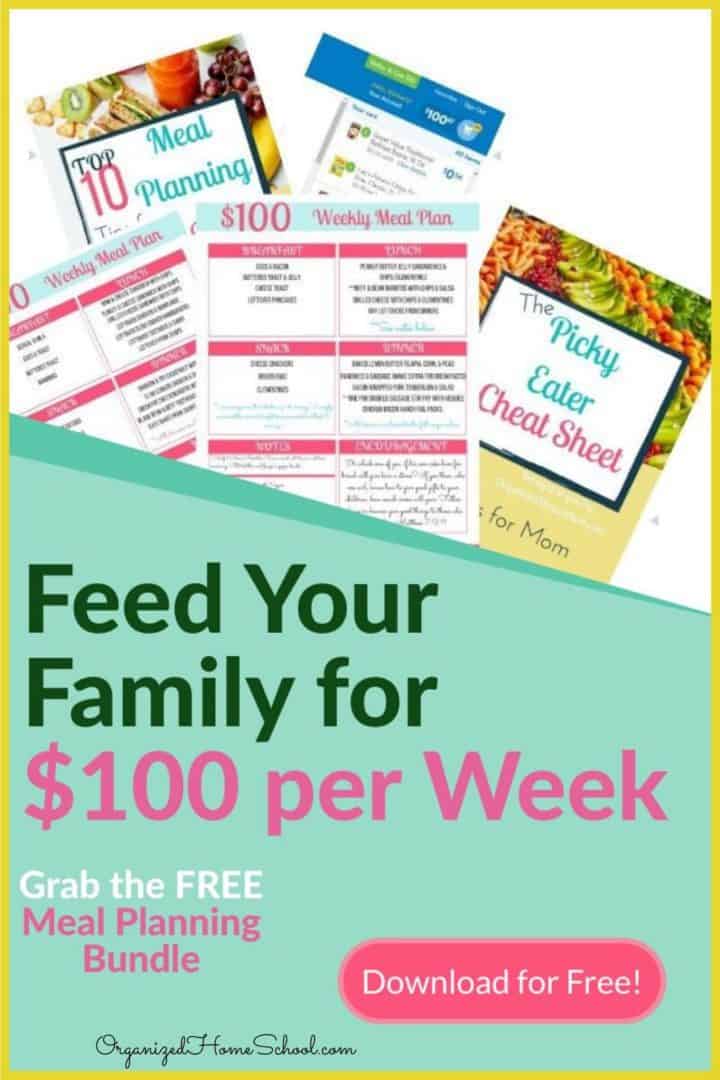 This post may contain affiliate links to products I recommend. This means I make a small commission off your purchase, but this does not affect your price.
Meal planning is a walk in the park, and it all started with breaking down these myths.
Myth #1. Lunches should be something different each day
I used to fret over feeding my kids the same thing every day. I was under the impression that I had to mix things up.
If they were eating in the cafeteria at school, they would be eating every food group color and something different every day, right? Then I needed to make sure I did the same thing at home or send them something different every day to school in their lunchbox!
Oh how I wish I would have figured out sooner that my kids actually LOVE eating the same thing every day (most of the time).
If I ask my 5 year old each morning what she wants for lunch, you know what? She tells me the same thing she had yesterday! Go figure!
Why was I making this so hard??? Lunch does not have to be different every day. Just make sure that it is semi-healthy and give yourself a break!
Myth #2. You have to make a new recipe each night of the week
I wanted to be the perfect wife and wow my husband with new meals each night. I was afraid he would get bored with my cooking if we repeated meals in a week, or even every few weeks.
Boy was I wrong.
I had the bright idea one day to actually ask for his input while I was stressing over what to cook the upcoming week.
Do you know what he said? "You know what I like. I don't mind eating it more than once."
Whew! What a load off.
That's when I started only planning 5 dinners per week and having 2 lefover nights to clean out the fridge.
I also rotate the meals quite frequently during the month too so that I don't have to come up with a new menu plan every single week. I just repeat one we already had a few weeks prior. No one even seems to notice!
Myth #3. Grocery shopping takes too long and is exhausting
I used to tell myself this even after I started using Walmart grocery pickup! Really?
When I finally started rotating our meal plans and had grocery lists already printed out and ready to go, I was able to copy and paste those lists into the Walmart grocery website and I was done ordering groceries in 15 minutes!
The great thing about online shopping is the store usually recommends your "favorites" and regular purchases before you check out and you can add a few more things you may have forgotten about on your list. Easy peasy!
Myth #4. There's no variety in meal planning
When you think of meal planning, do you think it is boring?
That you will be eating the same old food week in and week out?
It doesn't have to be that way! It's all up to you.
Putting in the time up front will pay dividends for months and even years to come! You can create meal plans of your family's favorite meals and add a few new recipes (maybe one per week) into the mix and then rotate it quarterly.
Repeat it only 4 times a year, and you have your meals and grocery lists planned out for the whole year!
Myth #5. It's so hard to meal plan!
I used to say this to myself every week. Then I decided to tackle it head on and gave up on the excuses I continued to tell myself.
I hated meal planning! So I decided to do something about it!
I learned how to put it on autopilot so it didn't take up time every week and didn't cause me any more stress.
So I bet your next big burning question is how did I accomplish this?
I created my Organized Meal Planning Trello Board! It was a lifesaver!
Meal planning doesn't have to be a dreaded task anymore.
I would love to share with you how I use it! Organized Meal Planning Trello Board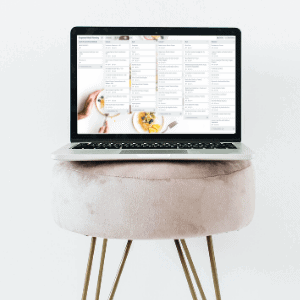 ---
RELATED POSTS YOU MIGHT LIKE:
---