Homeschooling parents love to compare their homeschool routines to gather ideas and try them out in their own homes. My homeschool routine has changed from year to year depending on our family size and other events that are happening in our lives. Adding a new baby or moving affects your homeschool routine. ?We did both in the last year! There are a few important things to remember when planning what your homeschool day will look like.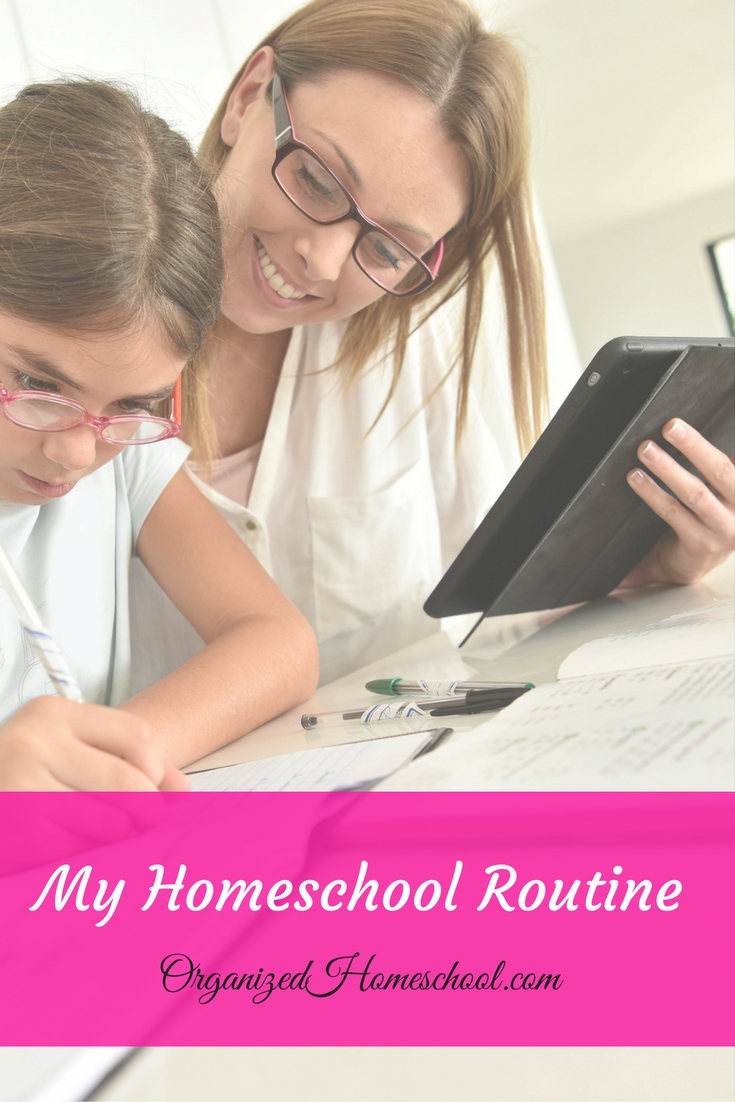 This post may contain affiliate links to products I recommend. This means I make a small commission off your purchase, but this does not affect your price.
Be Flexible
This is a learned behavior! ?After seven years of homeschooling, I have learned if I am not flexible with my homeschool routine, all will not go well in our household. ?Mom needs to chill out and go with the flow if circumstances outside of our control happen. ?Children get sick. ?Mom gets sick. ?Friends need help. ?The dog gets out of the backyard fence and you spend half the day driving around the neighborhood looking for him. THINGS HAPPEN! ?EXPECT THEM TO HAPPEN! ?It's ok if the math doesn't get done today.
Sally Clarkson, a veteran homeschooling mom, reminds us of the need to be flexible and offer ourselves grace when things don't go as expected. ?She says, "While it is incredibly wonderful to set our standards high and live within these great ideals, we must hold ourselves to a standard of grace, not perfection." ?Doesn't that just make you let out a sigh of relief? I love how this idea doesn't negate the need to have a plan or standards, it just keeps you from being a slave to them.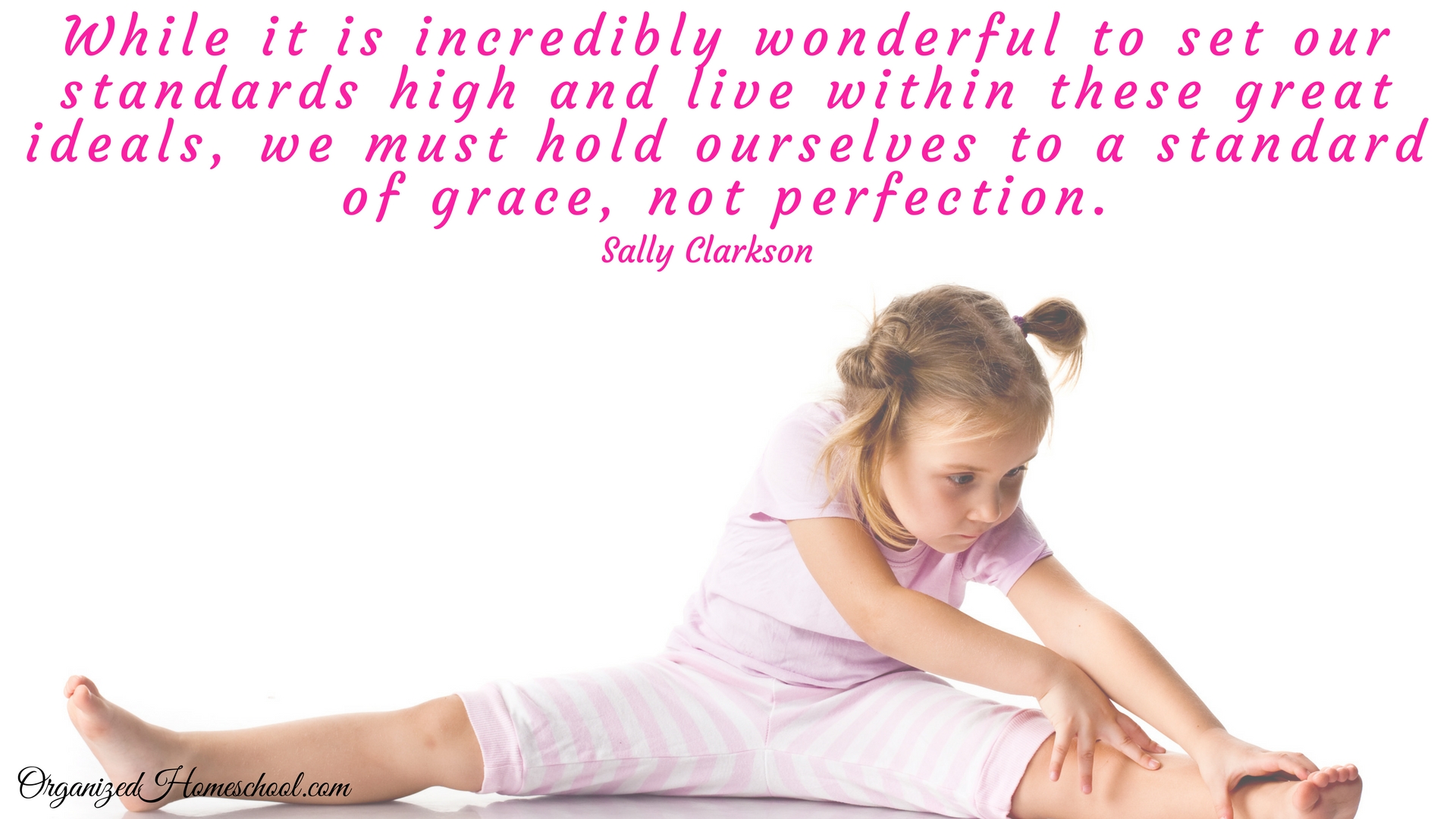 Remembering this philosophy will bring great freedom and peace to us and our children.
Be Realistic
Most of the time when I sit down to plan my homeschool routine the first thing I think of is the curriculum I want to cover for the year. ?But part of realistically planning your year is to make concessions for any challenges you may face while covering that curriculum. ?I work and have younger children who aren't schooling yet, which means I need to plan for my older children to work more independently and make sure they have an environment where they can focus and thrive in their studies.
Another thing I need to consider is outside commitments. Be careful not to overschedule your children. ?Too many extracurricular activities or too many subjects in one day will just exhaust you and exasperate your student. Set up chunks of time throughout the day to accomplish each subject. Take into account any outside activities you may have going on and maybe skip a subject on those days. Remember, your relationship with your child is more important than checking subjects off of your planner each day.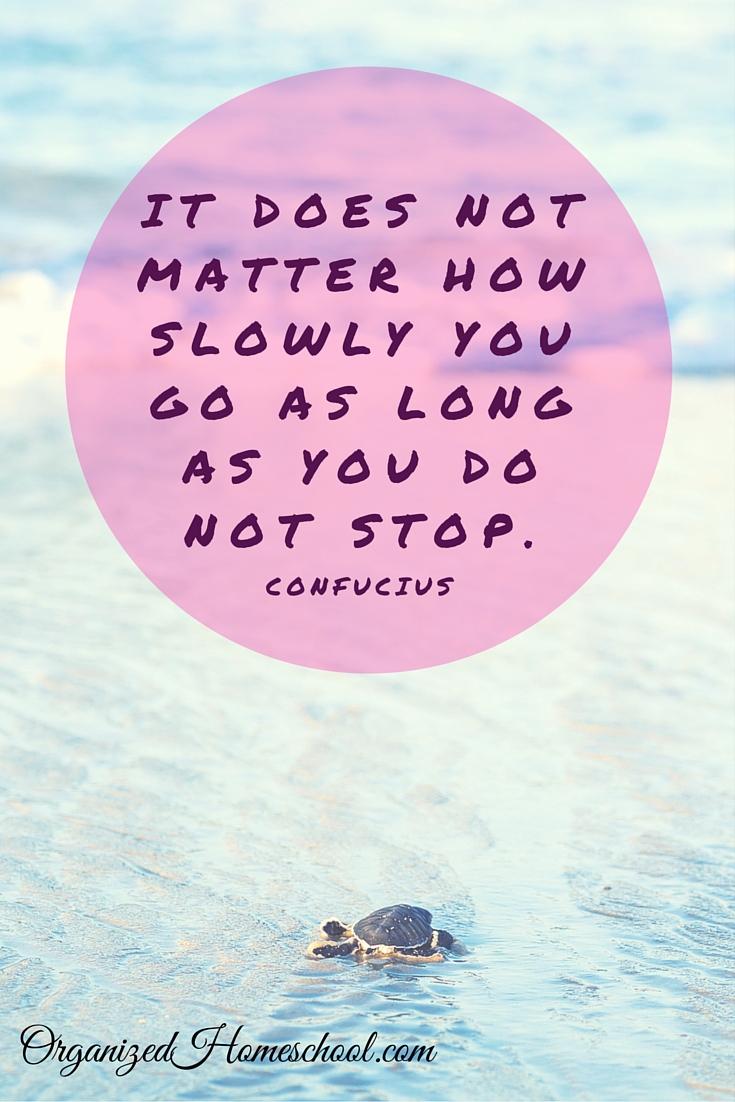 In the end, it is like Confucius saying, "It does not matter how slowly you go as long as you do not stop." ?Perseverance is always a realistic goal to have.


My Homeschool Routine
I schedule chunks of time for our family:
This is the chunk of time that includes everything from waking up and getting ready for the day, breakfast, and the bulk of my homeschool routine?for the day.
6:30: Mom wakes up, quiet time
7 am: Children wake up
7-8 am: Breakfast, Morning Devotional, Morning Chores
8-11 am: Schoolwork
This is the routine that governs our time in the afternoon. ?I like this to be a quiet and restful time that allows us to refresh after a busy morning.
11-12pm: Lunch
12-2 pm: Finish up schoolwork
2-5 pm: Free time
5 pm: Dinner
Our evening routine is about being together as a family and then winding down and preparing for the next day.
6-8:30 pm: Dance classes (one night week), Family time
8:30-9 pm: Evening chores
9 pm: Bedtime
Click on the links above for more detailed information on how we schedule our morning chores, schoolwork, etc.
What does your homeschool routine look like?