I can't believe it is 3 months later and I am just now on Day 7 of the Make Over Your Mornings course!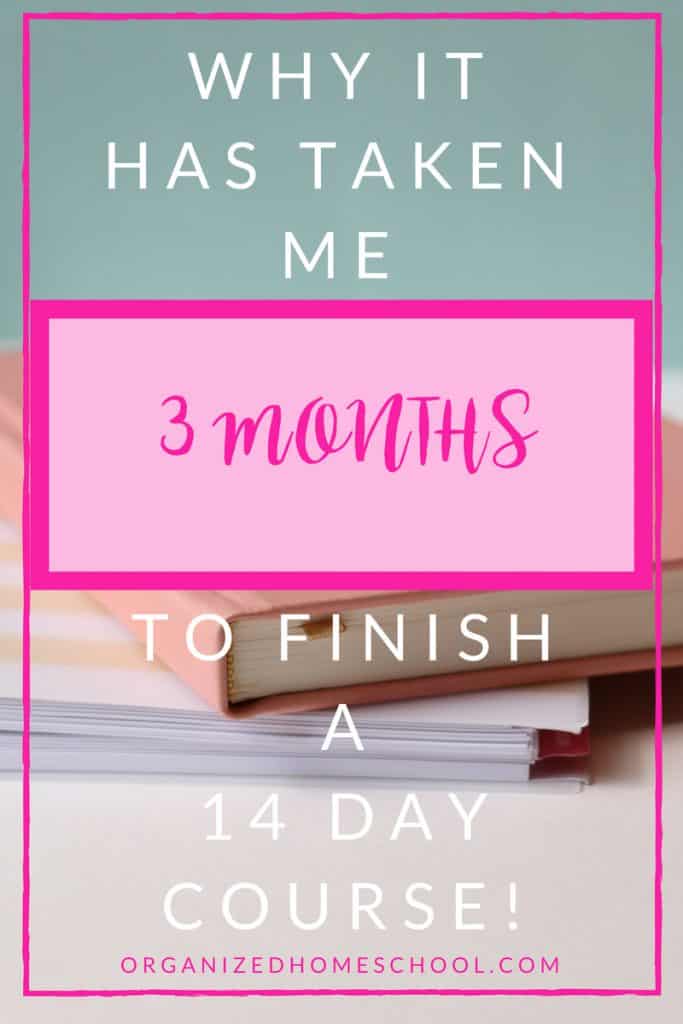 **This post may contain affiliate links. Read my disclosure policy here.
Well, actually, I can believe it. Isn't that how life works when you homeschool and work too? Do you know what is great about this? I'm totally okay with taking over 3 months to finish a 14 Day course. I am able to really take my time and implement a few things into our new morning schedule and really see if it will work or not. Then, I am free to go onto the next day of the course knowing I have some great habits already forming.
Before I go into what I have learned on Day 7 of the Make Over Your Mornings course, I want to quickly recap the changes I have tried to implement so far to our morning routine. Some things have worked and others had to be tweaked or changed altogether. That is the beauty of routines. You can implement, test, tweak, and stick with what works for your unique family and seasons of life.
My Plan to Change to My Morning Routine (and What Is Actually Happening Right Now)
GOAL #1: Determine what is for breakfast the night before (and dinner too)
Results: I have a meal planned out for each week for dinner, but not breakfast. So I am semi doing this plan.
GOAL #2: Get backpacks and lunches ready the night before if we have to leave early the next day for an outing
Results: Not happening. I'm usually working late into the night and just do it in the morning before we head out
GOAL #3: Get all kids in bed by 8pm
Results: Works like a charm. I absolutely love the extra hour of quiet to do what I need to do and even the older girls enjoy that time alone before going to sleep.
GOAL #4: Have a consistent prayer time with God
Results: YES! I do this first thing in the morning. If I don't get the time before the kids wake up, I steal some moments while the little ones are eating breakfast and my older daughters can sit with them during that time.
GOAL #5: Exercise (stay healthy)
Results: WELL….I cashed in some rewards on a credit card we use and received a stationary bike for free. Score! Only problem is that I have used it 3 times in 2 months. Oops!
GOAL #6: Wake up 30 minutes earlier each morning (around 7:30)
Results: This is actually working out well. It isn't as hard as I thought it was going to be and now my body's natural rhythm is waking me at this time.
GOAL #7: Take time to Refuel and Refresh (from this list I made)
Actually: I have read some books for enjoyment lately and loved listening to this one on audible. I colored one page in my Adult Coloring Book. Now i just need to work on doing a few others, especially just clearing my mind and thinking about "nothing" for a few minutes. That is so hard!
GOAL #8: Set some goals for my daily activities from this list here
Results: I have started following the Trim Healthy Mama diet again and already I am seeing the increase energy and decrease in my chronic headaches. I have some freebies to give away here on my blog also. I still need to implement more of these things on my list.
As you can see, I am a work-in-progress. But even the small changes I have made make a world of difference in how our mornings run and how I feel overall.
Back On Track with Day 7
Ha! Wouldn't you know the subject of Day 7 was having an accountability partner? I guess I should have at least watched this one before I took a 3 month break from this 14 day course!
We all know how important it is to have some one that keeps you on the right track. I actually gave my 12 year old permission to ask me "Is that on plan?" when she sees me eating something that she thinks might now be on the Trim Healthy Mama diet. It is so funny to see how smart my kids are. They can even understand this diet which teaches what foods to eat with each other to lose weight. It really has helped me to stay on this new way of eating again.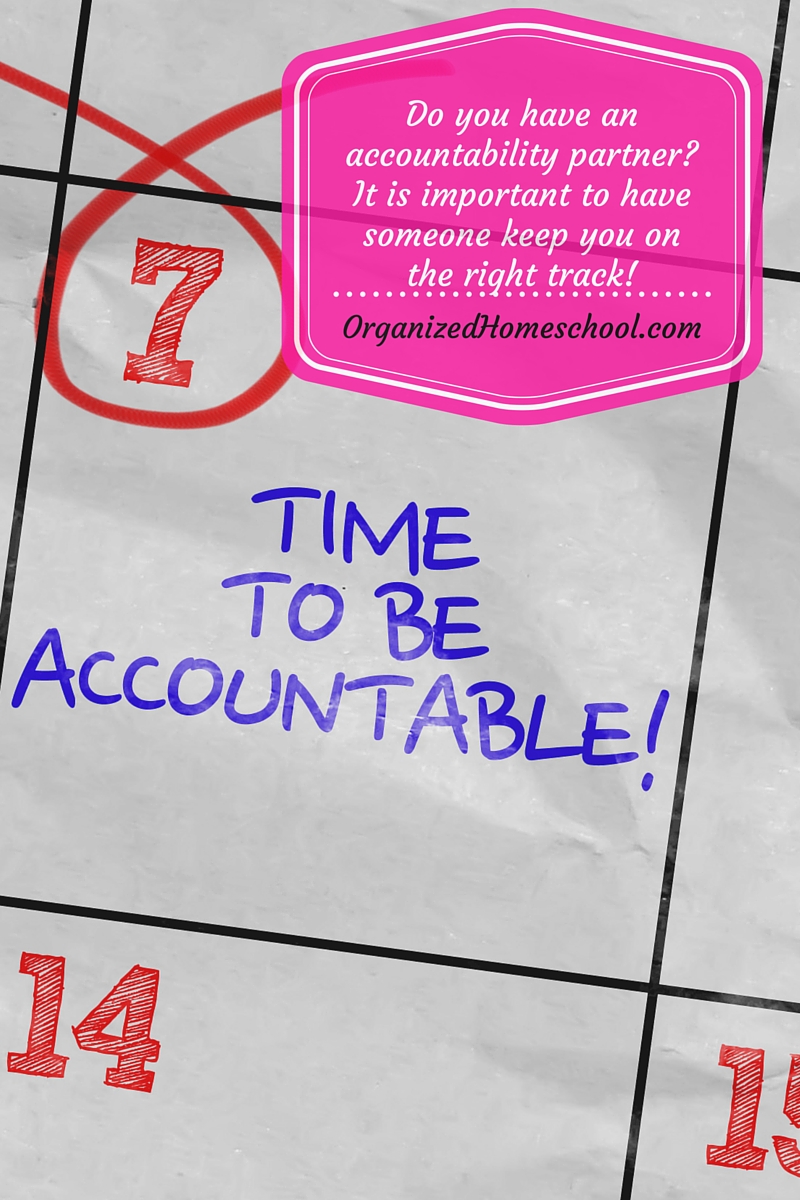 As for waking up earlier than the rest of the family, I really need to ask my husband to be my accountability partner. He naturally wakes up early and does all of the outside chores like feeding the chickens, watering the garden, and walking our dog. I tend to growl at him though when he tries to wake me up at 6 am when he gets up. I really need to encourage him to be a little mean to me if he needs to in order for me to get up and going in the morning. I could get so much more done in that extra hour or so.
I had started to use my blog and my readers as an accountability partner. It worked for the first 6 days, but I guess it just isn't the same as having someone in your face telling you to "get up"!
I Intend To Be Intentional
This course has given me such a fresh look at my life and highlighted some areas that I could really work on to make my days run smoother. My intentions from this day forward is to implement more of what I have already set out to do and make sure I am utilizing my in-home accountability partners and respecting them when they keep me in line!
---
Who is your accountability partner? Do you have one?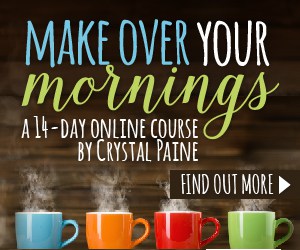 ---
---
---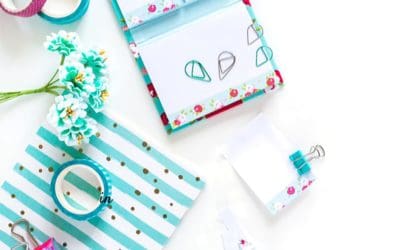 A 90 Day All in One Life Planner If you're searching for a goal planner that has everything you could possibly need to set and achieve your goals, this 90-day all-in-one life planner is exactly what you need. The Smartlife Push Journal is sold in a pack of three, each...
read more