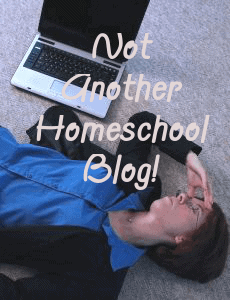 This post may contain affiliate links to products I recommend. This means I make a small commission off your purchase, but this does not affect your price.
I know what you are thinking…another homeschool mom blog? Seriously?
If I subscribed to all of the best homeschool blogs available, I wouldn't have a spare minute to teach my kids.
There are some awesome homeschool moms who create very interesting content each week. I read a lot of them myself when I get a chance. It is fun reading about other homeschool families and how they operate and organize their homeschools.
But…I have a homeschool mom confession to make…I can easily get discouraged reading all of these homeschool blogs. In fact, it can downright ruin my otherwise good day. We can be rocking along with our homeschool routine and out of the blue I will remember a post I read on a homeschooler's blog about how she reads to her children every day snuggled up on the couch. My shoulders begin to slump in desperation realizing I haven't read a book to my children in several months!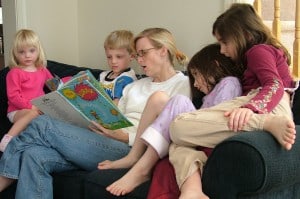 I want to let you know that this blog was created out of my need to put my jumbled up thoughts into some kind of order.
You see, I am by nature a very organized person. ?I've been known to rearrange my kitchen cupboards often to make sure everything is stored in the perfect place for the utmost efficiency. I LOVE going to Office Depot and Ikea to see all of the organizational knick knacks and furniture.
I don't like clutter. I like clean spaces. Neat and tidy spaces. Everything has a home and needs to be in it's proper place. Enter four children, and that gets blown out of the water. I love my children dearly, but I do not like their messes. So I have had to learn how to relax in the last decade. Let's just say, I'm still working on it.
You see…last year, my world was turned UPSIDE DOWN.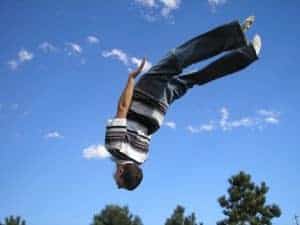 In January I had a biopsy and cancer scare (praise the Lord it was benign). In February, we were matched with a 6-year-old precious boy through our adoption agency. In March, we found out we were pregnant with baby #4. Meanwhile, we had already started building the house in February so we couldn't change our minds about that. In August, we moved into an apartment after our prior house sold and the new house was not finished. In October, we found out the guardians changed their minds about the adoption so the adoption was not going to happen (after months of legal paperwork). Baby #4 arrived in November. And two days before Christmas, we moved into our new home. What an eventful year!
So with a newborn and a new house and coming off of a grand emotional roller coaster of a year, I sit here two months later amongst dusty boxes that have yet to be touched. The clutter is driving me crazy. I feel overwhelmed with all of the great ideas I have of organizing it all, but don't have the energy or the time (with baby) to do it.
I hope this website will encourage homeschool moms. Not discourage.
I want you to laugh with me, cry with me, and learn with me as I put my life back in order.


So here is my TO DO LIST:

Well, I think that is enough to keep me busy for a while.
I'm sorry this post doesn't help you solve any organizational problems you might have, but STAY TUNED. I will be adding links in the To-Do List above that will take you to my solutions for these items.




I might be overwhelmed right now, but I am excited about this journey towards getting my life put back together.
UNTIL THEN….enjoy these websites that have tons of homeschool forms and schedules that I use periodically. I'm sure you will find something in these sites that can help you organize your homeschool.
Blessings,
Kim