My introverted self really STINKS at planning parties!

**This post may contain affiliate links. Read my disclosure policy here.
How about you? Are you one of those people I secretly envy that can whip up a party in no time with the perfect party decor and not even stress one tiny bit about it?
If so, give us your secret in the comments at the end of this post, PLEASE!
I have been fervently searching the internet on how to organize a 4th of July party quick because we have dear friends coming in from out of town this weekend to spend the holiday with us. Life has been so busy with putting the house on the market and trying to implement our new minimalist lifestyle (a.k.a. getting rid of a bunch of stuff!) that this holiday totally snuck up on me.
So here I am, exactly seven days away from the 4th of July and I haven't gotten anything planned for our incoming guests!
Gotta love Google on these occasions! I want to share with you some awesome 4th of July party ideas and planning tips I found to help me out this year.
4th of July Party Decor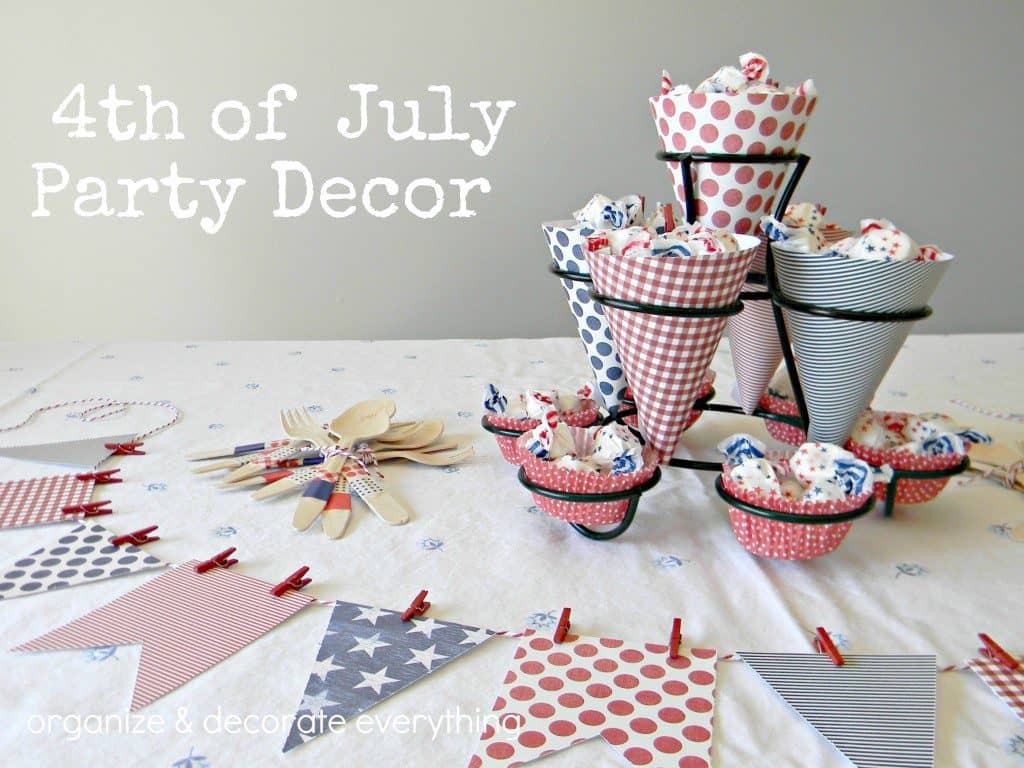 Leanne from Organize Your Stuff Now created this darling unique 4th of July party decor simply out of scrapbook paper, cupcake liners, and using a metal cupcake holder. You can fill this table centerpiece with festive candy and snacks for your party guests to enjoy. The use of all red, white and blue paper spells patriotism!
If you don't have a metal cupcake holder in your kitchen, (I didn't), find an inexpensive one here on Amazon and if you are a Prime member (Try Amazon Prime 30-Day Free Trial
), it will be at your doorstep in 2 days in plenty of time for your 4th of July party bash!
I am definitely not a crafty person, hence the one craft project listed above. I have to keep it simple in order for my stress level not to skyrocket. So I am happy with one unique project per party and if I feel like I need more party decorations, a quick trip to the Dollar Store will suffice and I can buy a few extra that are pre-made and ready to hang and scatter about.
---
How To Organize a 4th of July Party Menu
In my quest for living a more simplified life, I carry that in to my party planning and hospitality areas of life. I have never been an elaborate party planner and a simple meal plan follows that mindset.
When we have large (and even small) parties, we pull out the outdoor grill. It keeps most of the smell of food outdoors as well as easy clean up and less dishes to wash afterwards.
My basic go-to party meal plan includes:
hot dogs
hamburgers
chicken thighs
chips and salsa
potato salad
beans
fruit (especially watermelon, yum!)
dessert
Since my husband handles all the outside grilling of the meat, I organize the condiments and side dishes inside.
Anything that can be prepared one day ahead or the morning of the party, I get to work. Usually all desserts and sides can be prepped and either baked and finished or at least prepared in the dish and ready to put in the oven right before guests arrive so that you can enjoy the party and not be slaving away in the kitchen the whole time.
The key is to have a simple, yet yummy menu that will allow you and your guests to enjoy each other with minimal clean up afterwards.
In my eyes, that is a successful party!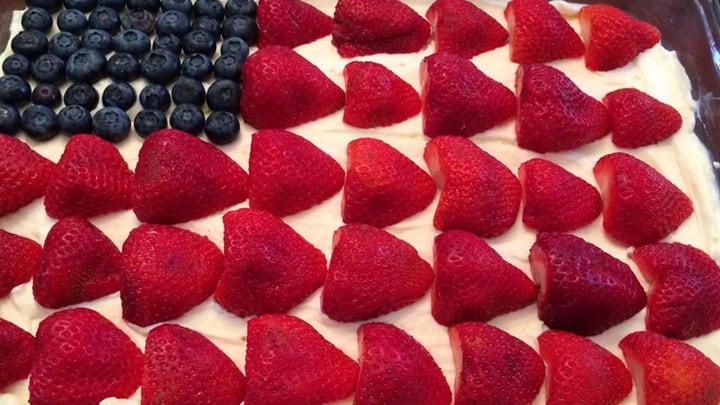 I usually also try and make the dessert special in some way. For example, I made this yummy No-bake Cheesecake Flag Cake recipe one year and it was so good and looked wonderful for the holiday. Try and find something unique but simple and all will enjoy.
---
How To Organize 4th of July Party Activities
You have the menu and decorations planned and now you need to decide what everyone is going to do to pass the time. Take a head count of how many adults and the age group of children that might be present and plan activities accordingly. You want everyone to enjoy your 4th of July party so a little preparation will ensure that happens.
Here are a few 4th of July activities to give you some ideas:
For the Little Ones:
Outdoor toys such as bikes, tricycles, wagons that are decorated with inexpensive flags and streamers
Balls
4th of July Crafts (Pinterest is our friend right? Here are some ideas)
Water games such as running through the sprinklers, inexpensive portable pools, water guns, water balloons
Sidewalk chalk
For the Big Ones:
Fireworks (if you are in an area that allows them legally and practice safety at all times)
Tell Patriotic Jokes (here's some for you)
Horseshoes
Volleyball
Deck of Cards
Board Games
And if you are still scratching your head wondering what to do, here are 20 More Fourth of July Party Games to choose from.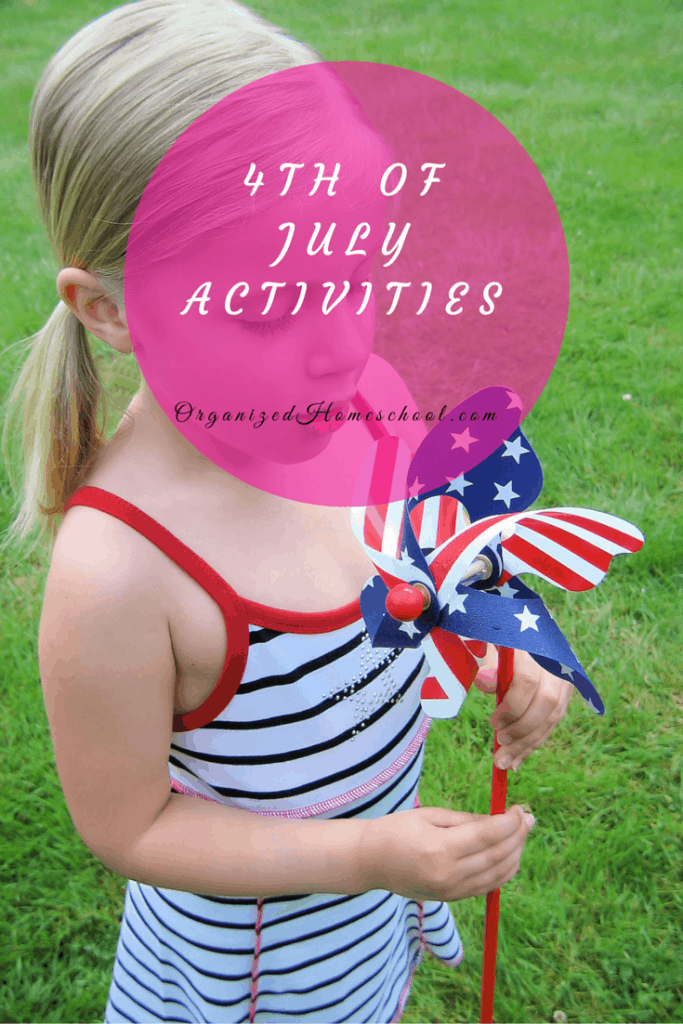 ---
I hope this post has helped you organize a 4th of July party quickly and easily. You have ideas now for what to feed your guests, how to keep them busy and having fun, and a few unique decorations to add flair.
I would love to hear more 4th of July party ideas in the comments below. How do you celebrate Independence Day?
---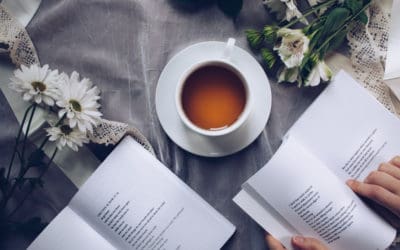 It's time to start winding down for the day and all you want to do is just REST! Is your home peaceful after 7pm? Or does chaos reign? Creating an evening routine for your family can move you from chaos to rest. Consider your family dynamics and put a system in place...
read more