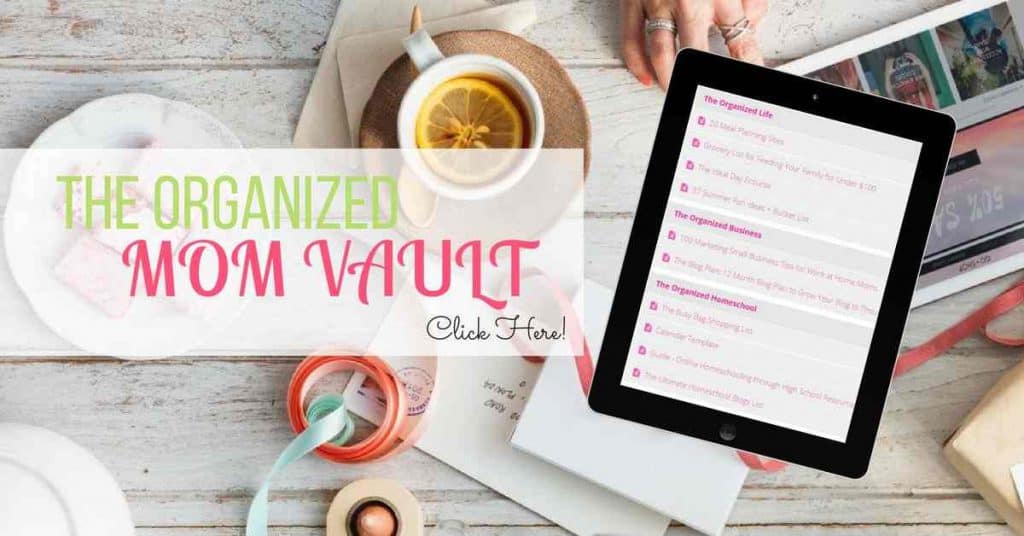 [convertkit form=5223846]
I've gathered all my free resources together all in one place for you mom!
The Organized Life
20 Meal Planning Sites
Grocery List and Recipes for Feeding a Family of 6 for Under $100
Build Your Ideal Day Ecourse
Getting Better Sleep Checklist
10 Minute Tasks for a More Productive Life
Instant Pot Recipes for the Busy Mom
Meal Planning Tips for Busy Moms
The Organized Business
100 Marketing Tips for the Work at Home Mom
The Blog Plan: 12 Month Blog Plan to Grow Your Blog to Thousands per Month
10 Tips to Improve Your Productivity + Blank Productivity Checklist Printable
The Organized Home
Declutter Your Home Checklist
Declutter Your Home Room by Room
Organizing Printables
Daily Planners
Adult Coloring Pages for Mom (Just for Fun!)
The Organized Homeschool
The Busy Bag Shopping List for Preschool Fun
Calendar Templates
Guide to Homeschooling High School Online
The Ultimate Homeschool Blogs List
Do you feel since you are a mom that your dreams have to wait?
Does life feel overwhelming at times and you feel like there isn't enough hours in the day?
I would love to help you simplify life with basic routines and rhythms for your day.
We only have one life to live and we should live it to the fullest!
You don't have to "settle" and not follow your dreams until the children are grown! You can create a life you love RIGHT NOW while raising your little ones!
Join our Community today and get encouragement and ideas on ways to make this a reality for you!
[convertkit form=5223846]