As you all know, I have been steadily working my way through the Make Over Your Mornings course by Crystal Paine. I have changed so much in the way I view things and people around me as well as my physical daily routines that have just simply made life so much easier.
I finished the course today and I wanted to share with you a few of the topics that she covers in case it can help you with having less stress in your mornings and in your life in general.
Reduce and Eliminate Everyday Decisions
Did you know that research shows that adults make over 35,000 decisions per day. These include big and small decisions. That is a lot. No wonder we are exhausted at the end of the day!
We not only make decisions for ourselves, but for our children as well. As a parent, the number of decisions multiplies by the number of children you have. I can?t imagine how many decisions Michelle Duggar makes in a day with 19 kids!!
If we can find ways to eliminate the number of decisions we have to encounter daily, that would free up our mind tremendously and allow us to think more clearly and be more present in the moment.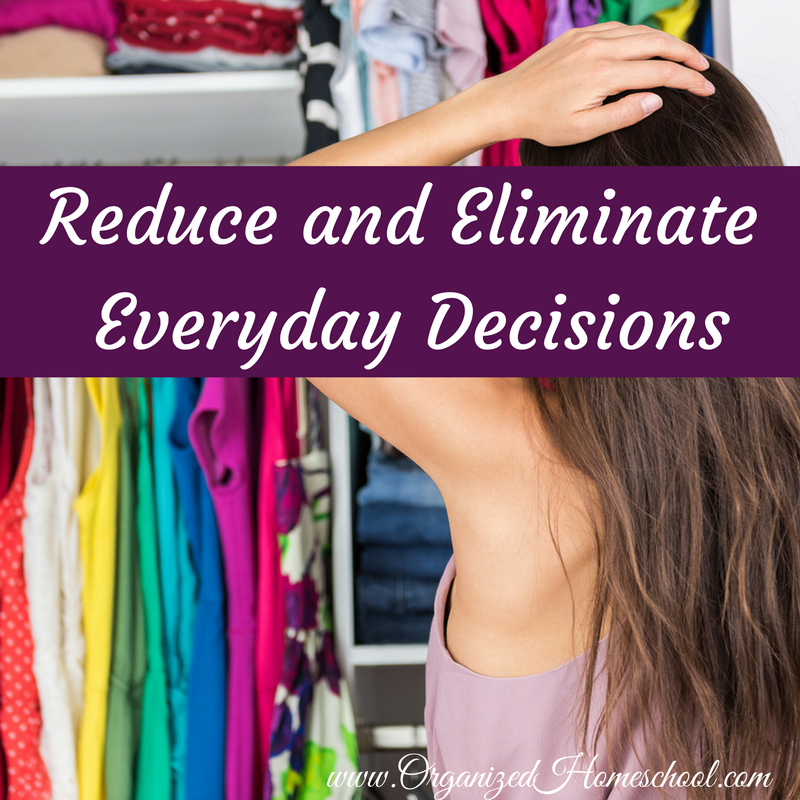 This post may contain affiliate links to products I recommend. This means I make a small commission off your purchase, but this does not affect your price.
Crystal shares multiple ways to eliminate the number of decisions we make in different areas of our lives including our wardrobe and meal planning. It might seem boring to some people to only have a certain number of clothes on hand or to eat simplified meals, but it makes life so much simpler!
Did you know that Steve Jobs famously wore the same outfit every day so that he never had to think about what to wear?
I?m definitely tackling my wardrobe in the next few weeks as we prepare to move into a new house. But don?t worry friends, I won?t wear the same exact outfit everyday!
You Have Permission To Fail
I always set goals each year for all the areas of my life: spiritual, emotional, relational, family, and business. Alas, I never meet all of them and then it makes me feel like an utter failure.
The same goes with routines that we try to establish. We create a great plan, execute it for a week, and then something derails us like a sick child or lack of sleep and you?re just too tired to make it happen.
I have to remind myself that failure to meet my goals or to establish a new routine successfully does not mean I am a loser, it just means I am simply trying to become a better me.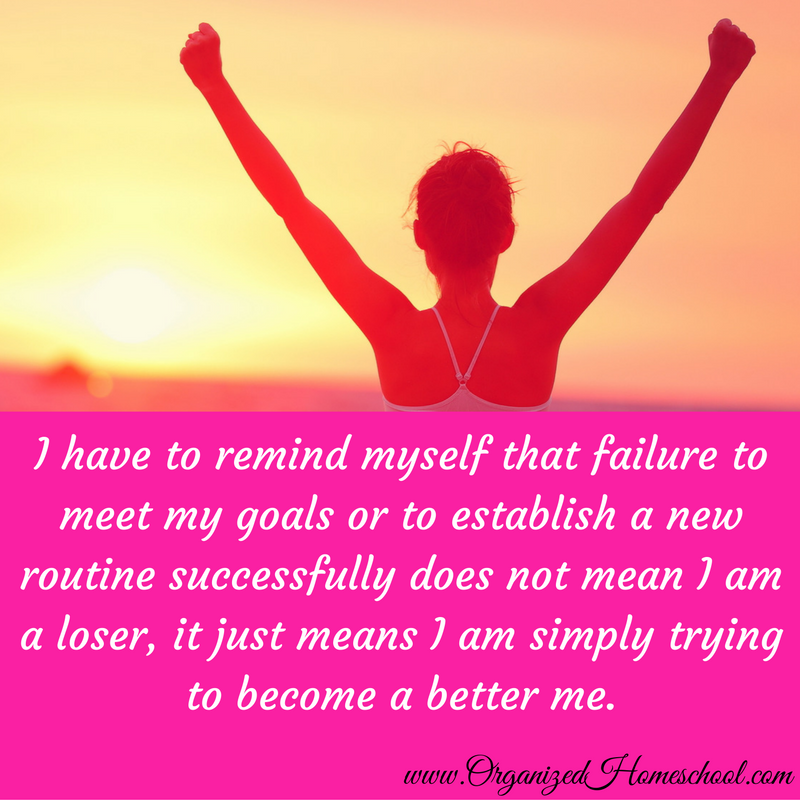 Every routine I create will need tweaking to some degree to make it my own. My family?s needs are very different than my neighbors so why should I compare my success to others? What success looks like for me will look different for another mom. And that?s okay!
Once I find my rhythm with a newfound routine in a new season of life, it becomes automatic and makes life much simpler.
Crystal lays out an action plan on how to handle failure in Day 13 of her Make Over Your Mornings Course. She also recommends several books that has helped her including ?Essentialism: The Disciplined Pursuit of Less? by Greg McKeown. I just downloaded the audio version on Amazon?s Audible service which you can try free for 30 days.
Sticking to the Plan Is the Secret Ingredient
After taking this course the last 3 months, I can honestly say I am a changed person.
I have never considered myself a morning person. In fact, my husband of 22 years has been known to call me a ?bear? in the morning. It is true that I don?t like someone in my face or being loud first thing in the morning as I get out of bed. I never realized that if I get up first and have some peace and quiet I thoroughly enjoy the mornings and waking up earlier.
I have also learned that I am more creative in the mornings. I am a very analytical and detail oriented person and creativity just doesn?t come easy. Having a fresh mind and being alert in the mornings (after my Death Wish Coffee) I can write fluidly and get a multitude of things done before the first child awakes and needs me.
Planning the clothes everyone is wearing, what is for breakfast, my daily to do list for the next day, and packing lunches all the night before, leaves quiet time for me and God each morning and an hour or so of free time to do what I please.
I call that SUCCESS!
---
What does your morning routine look like?
---