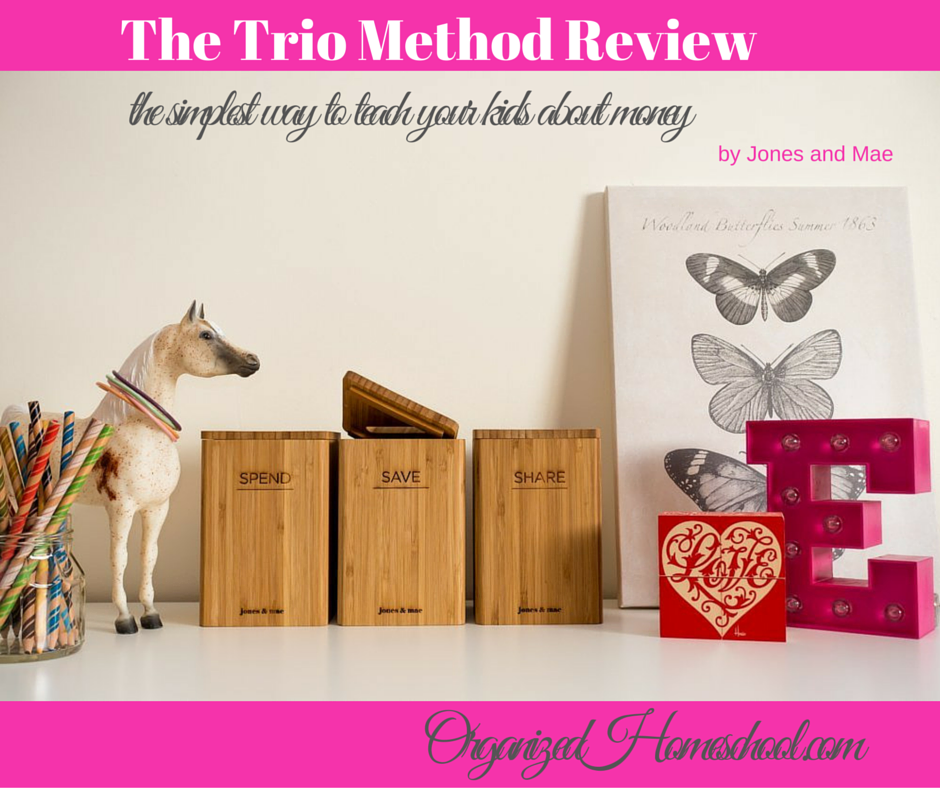 This post may contain affiliate links to products I recommend. This means I make a small commission off your purchase, but this does not affect your price.
We all have at least one child that is an impulsive spender, right?
You know the one. The child who has already spent the money, or know what their next purchase is, BEFORE they have even earned a dime.
As parents, we hope this is just a normal kid phase and they will eventually turn out to be good stewards of the money God provides them. BUT we can't assume this will happen by chance. We need to instill good spending habits into their hearts and minds at a young age.
The Trio Method is a great way to teach children and teens how to manage their money wisely.
Jones and Mae have come up with this simple, yet effective, method that teaches children visually how they should handle their finances wisely. They were kind enough to send us a complimentary set to review. All opinions in this review are mine.
Watch The Trio Method In Action
---
The Trio Method is truly the simplest way to teach your kids about being good stewards of their money. As you saw in the video, Hannah (my 4 year old) understood the concept that the "boxes" were for her money and that she earns money by "doing what Mommy tells her to do". (ie. chores)
Cristina immediately knew that the "Sharing" box was for tithing at least 10% to the church. How did she know that ? Well, we have taught our girls that all money comes from God and is His and we need to give back first to the church.
Now does Cristina do this regularly with her money she earns? Ummm…No. ?Now that she has the Spend, Save, Share boxes to "see" where her money belongs, she is able to know that she can only spend money that is in her "Spend" box.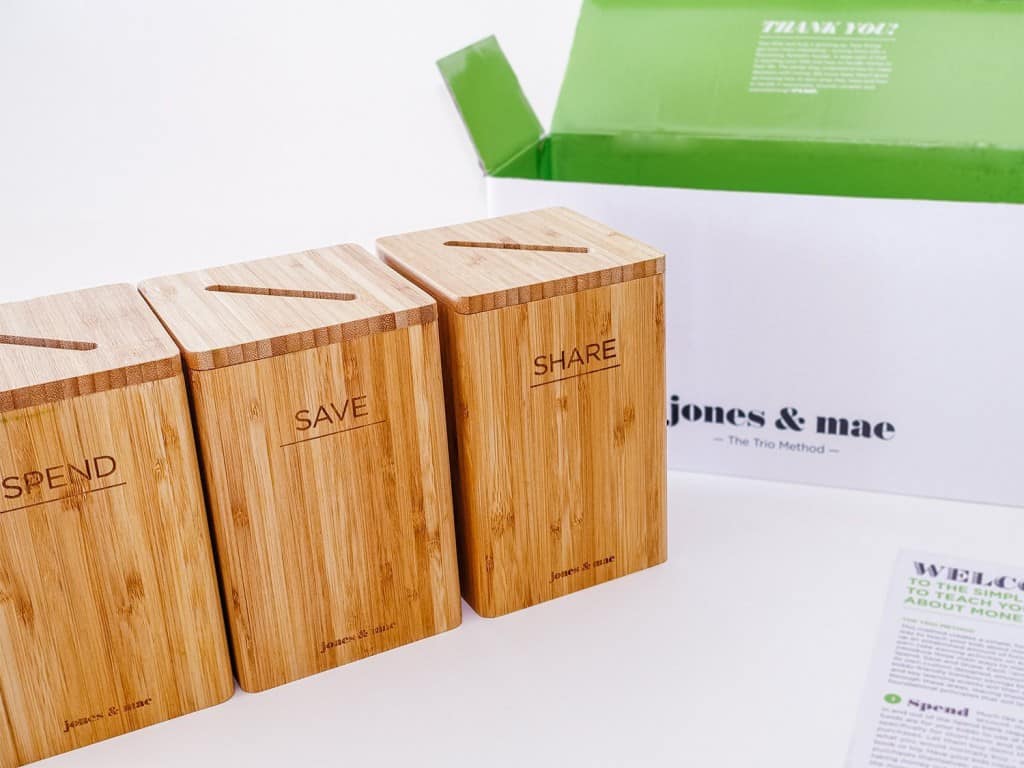 The Trio Method comes with three beautifully designed boxes made of non-toxic bamboo. They are professionally etched with the words "Spend", "Save", and "Share" to make it clear where your child's money should go. ?The product is?12.5 x 4.1 x 6.5 inches which allows for plenty of money to be deposited in your child's "bank". The only negative I have read and experienced was a little of the green coloring from the top of the box was present on the top of one of the banks, but it easily came off with a little oil.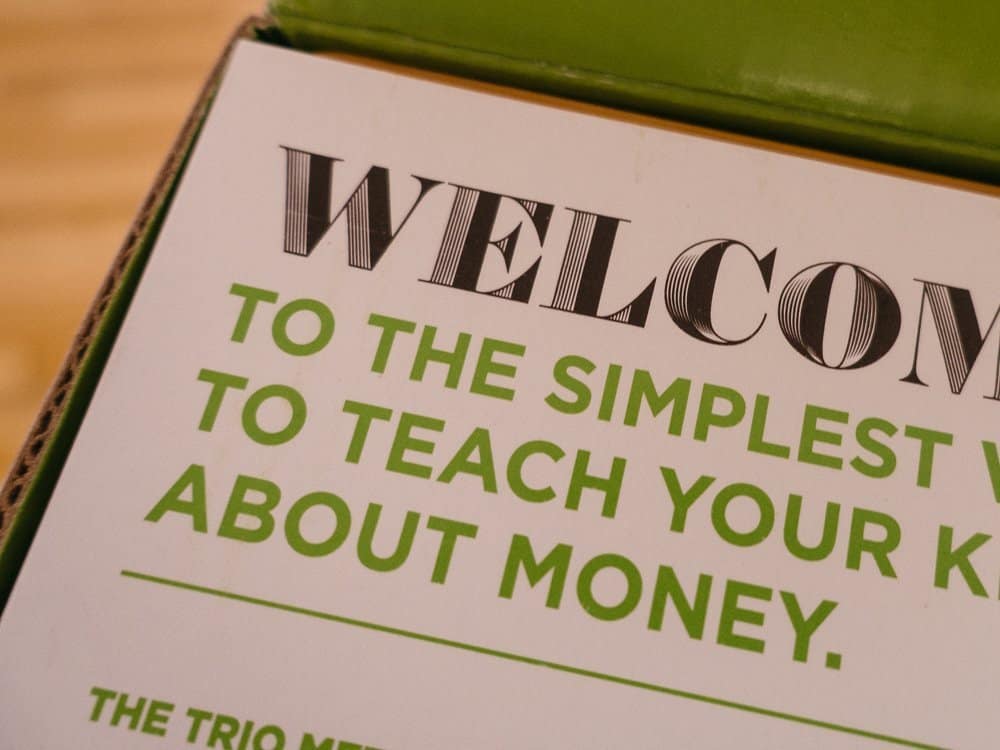 The set also comes with this instruction card that explains in detail how to use each box. They explain the importance of giving back to make the world a better place with the money put into their "Share" box. The importance of saving for larger purchases in their "Save" box lays the foundation for smart budgeting habits. The "Spend" section explains that the kids can use this money to spend on anything they like, with parent approval of course!
The back of the card has suggestions on how to approach the Trio Method with your children and also lists some earning activities that you can give your child to earn money to put into their boxes.
The Trio Method is recommended for ages 3-10 years. I plan to use them with my children until age 13 when they can open their own checking account.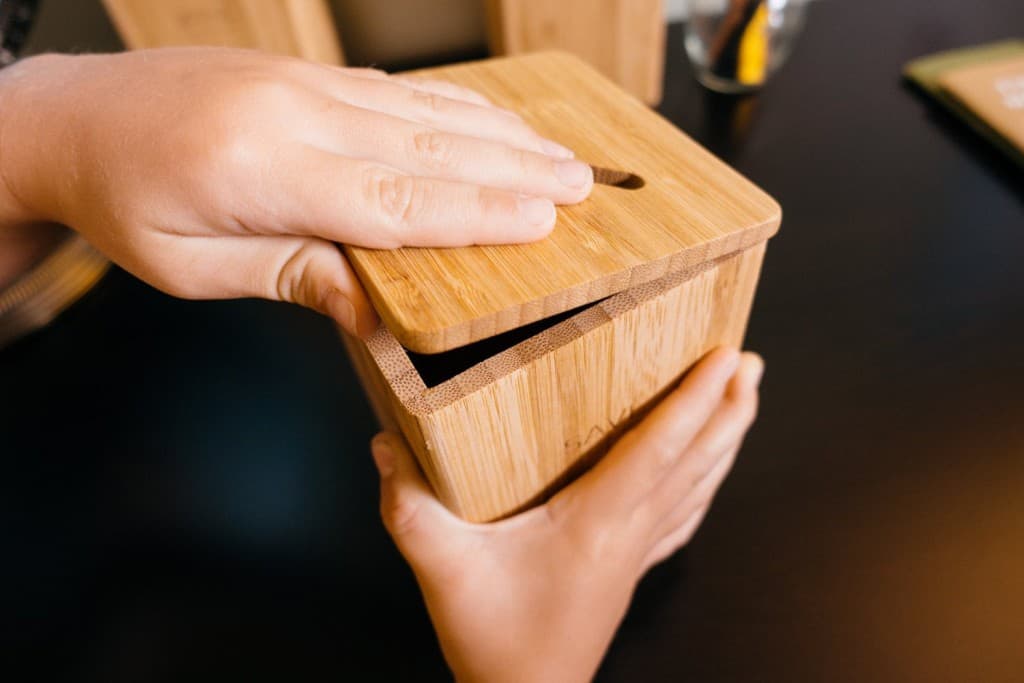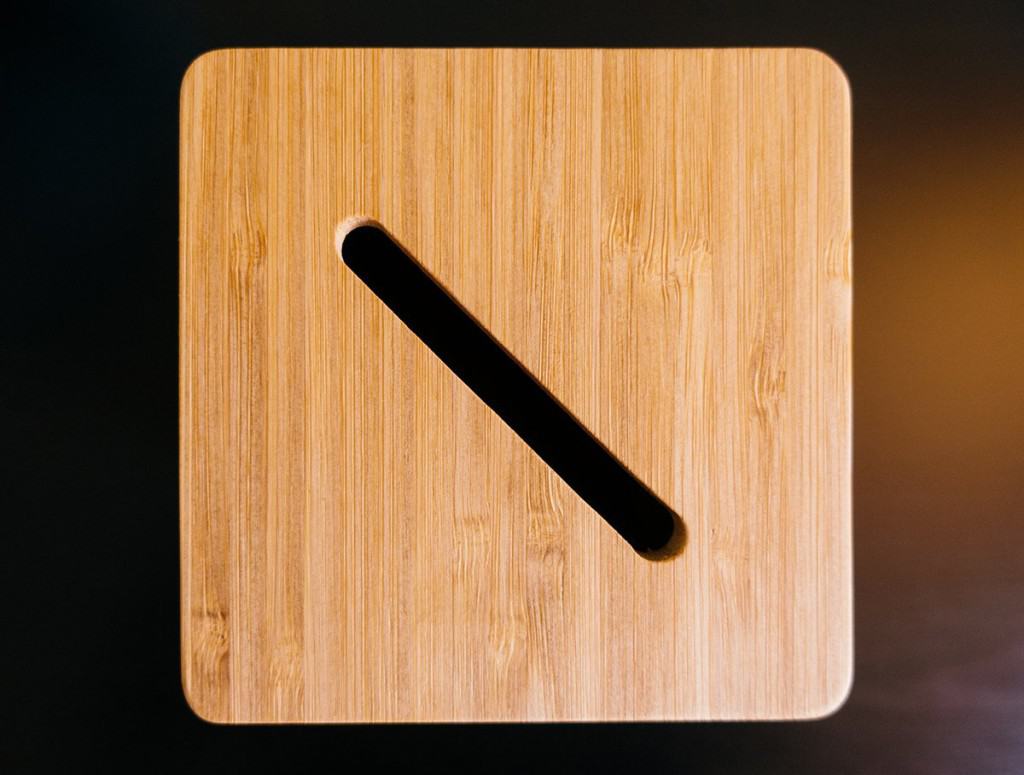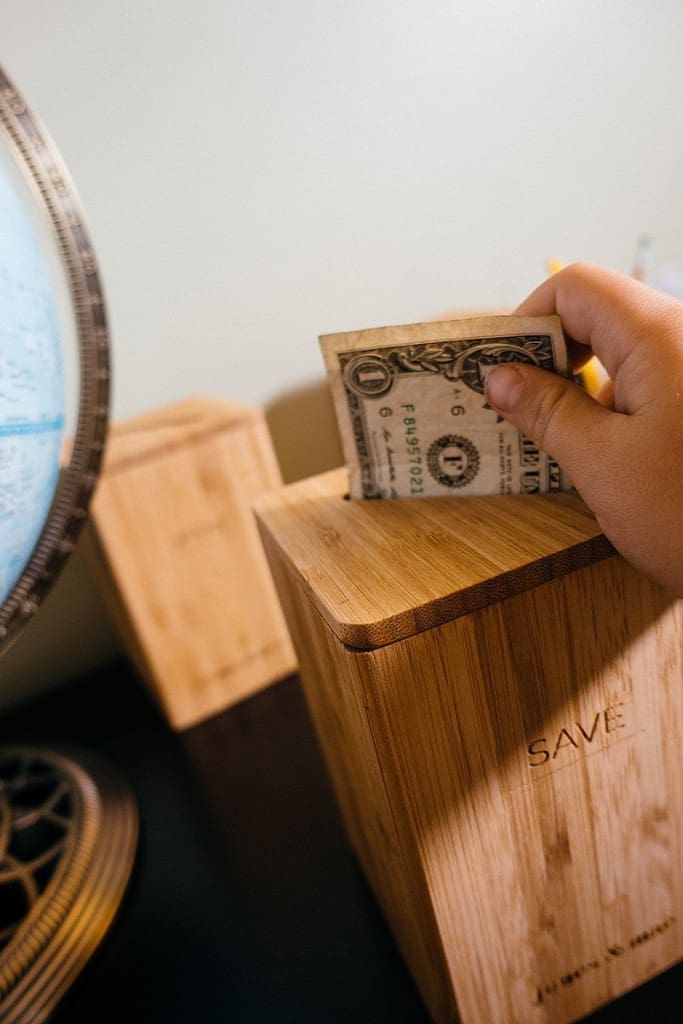 The boxes are simple to open and have a magnetic top so they do not easily fall off. The lids fit snugly onto the top of the bank. The opening for the money to be deposited into is wide and long enough that my 4 year old easily put her dollar bills inside of it.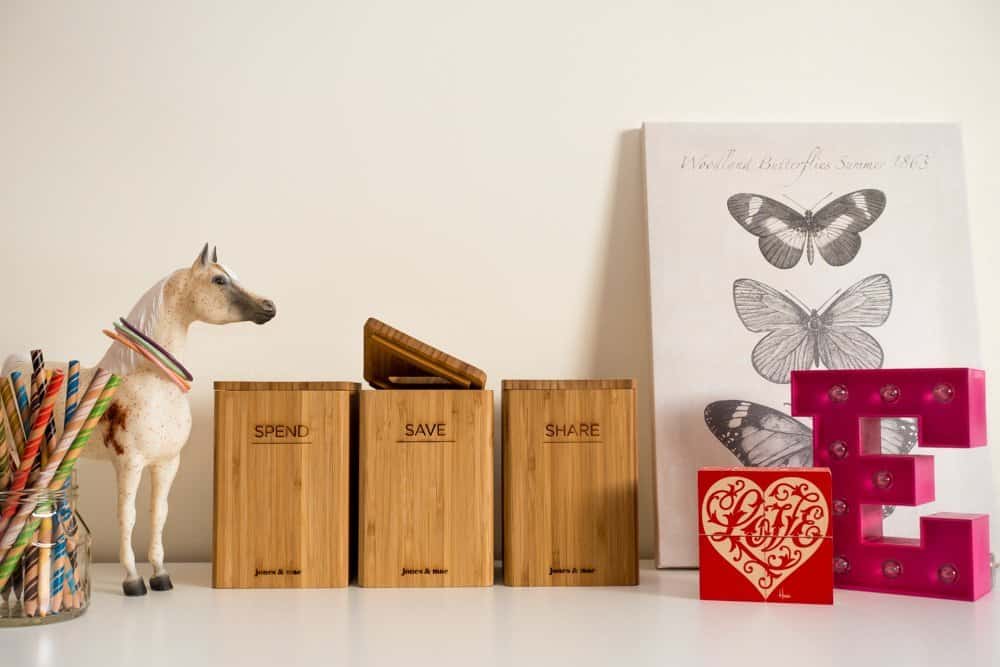 One of the best parts about these "piggy banks" are the ABSENCE of the ugly pigs! Look how beautiful they look on your shelves! These banks will grow with your children from toddlers to teens and never look out of style! They really add an element of elegant decor to any room.
Fun and Engaging Method To Teach Kids About Money
I hope all parents realize the importance of teaching our children how to manage their money wisely. We have to start at an early age to implant wise spending habits into their hearts.
We all hope to have successful children! Part of our responsibility as parents is to guide, teach, and lead by example. Mom and Dad need to be sure they practice the Trio Method in front of their children also!
You can purchase the Trio Method for your own family at the link below:

You can follow Jones and Mae on the following Social Media channels: