Raise your hand if you have a toddler or preschooler who refuses to brush their teeth?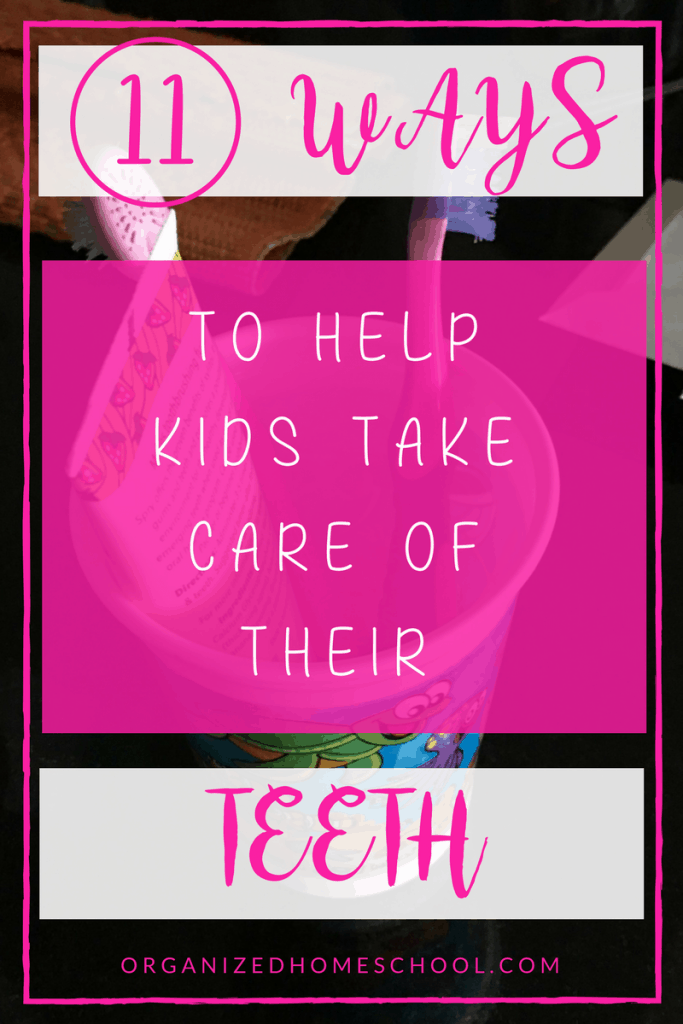 This post may contain affiliate links to products I recommend. This means I make a small commission off your purchase, but this does not affect your price.
Let alone twice a day. Forget that possibility!
I am actually struggling with this right now with my soon to be 3 year old. She clamps her mouth tightly shut most nights!
I am afraid that her baby teeth will soon rot away if I don't somehow get her to open her mouth for at least a second to get the toothbrush in to get a few quick swipes with the toothpaste.
What's a mom to do?
The Ins and Outs of Making Teeth-cleaning Fun
When you are homeschooling your children, it can be challenging to manage every small detail of their well-being in addition to their education. Especially when it comes to bedtime, children do not want to be bothered with personal hygiene responsibilities like brushing their teeth. But for many American children, tooth decay is the single most common chronic disease affecting their health.
You may be thinking: what's the big deal if children lose their baby teeth anyway? The truth is that teaching good dental care during childhood is important for both baby teeth and developing mouths. Otherwise, tooth decay can impact how early on in a child's life that they lose their teeth, and how their adult teeth will eventually take form.
So, if you are looking to instill in your children the importance of keeping their pearly whites clean, here is what you should know and how to make the lesson fun.
Teaching Kids About Teeth
The first step in teaching children about dental hygiene at home is to actually spend the time explaining why they should be scrubbing their teeth twice per day. Our children are naturally curious, and they will likely want to know why they should bother with this extra chore when they are tired. By telling them about what teeth do and how they help us eat, smile, talk, and more, children will begin to learn the importance of brushing.
How to Make the Routine Fun
Knowing why our teeth matter may not always be enough to inspire your little ones, so it is also essential to make teeth-cleaning fun. Next time you go to choose the perfect new toothbrush together, let your child pick out his or her own brush. Feeling in control of this activity in their life by having their favorite color or character on their brush will make brushing more enjoyable.
Another fun idea is to brush your teeth together and play some teeth-cleaning games. If you brush in front of a mirror together, play a game of monkey see, monkey do and have your child copy you. Or, hum tunes while brushing, or do a little dance together. This way, brushing your teeth will be a fun family routine instead of a punishment.
By sharing with your children the important reasons behind keeping their teeth clean and by making brushing a fun daily routine, you can instill good lessons in dental hygiene from an early age.
Thank you to R + R Dental for this guest post. Check out their Guide "11 Ways to Help Kids Take Care of Their Teeth" for more help with this parenting struggle.
---