Top Arts and Crafts Christmas Gifts Many People Love
Many people love making things by hand and being creative. Arts and crafts are a huge, extremely popular market, and chances are you know someone in your life who enjoys this type of thing.
My mother is so good at making crafts. She is my go-to person if I have anything creative to accomplish.
I, unfortunately, did not inherit her crafty gene!
The homecoming football game was last night, for instance.
We spent all last Sunday at my mother's house making a mum or my 8 year old and a garter for my 15 year old's boyfriend.
I enjoyed the family time, but not the crafting part. I basically just watched as my mom showed them what to do!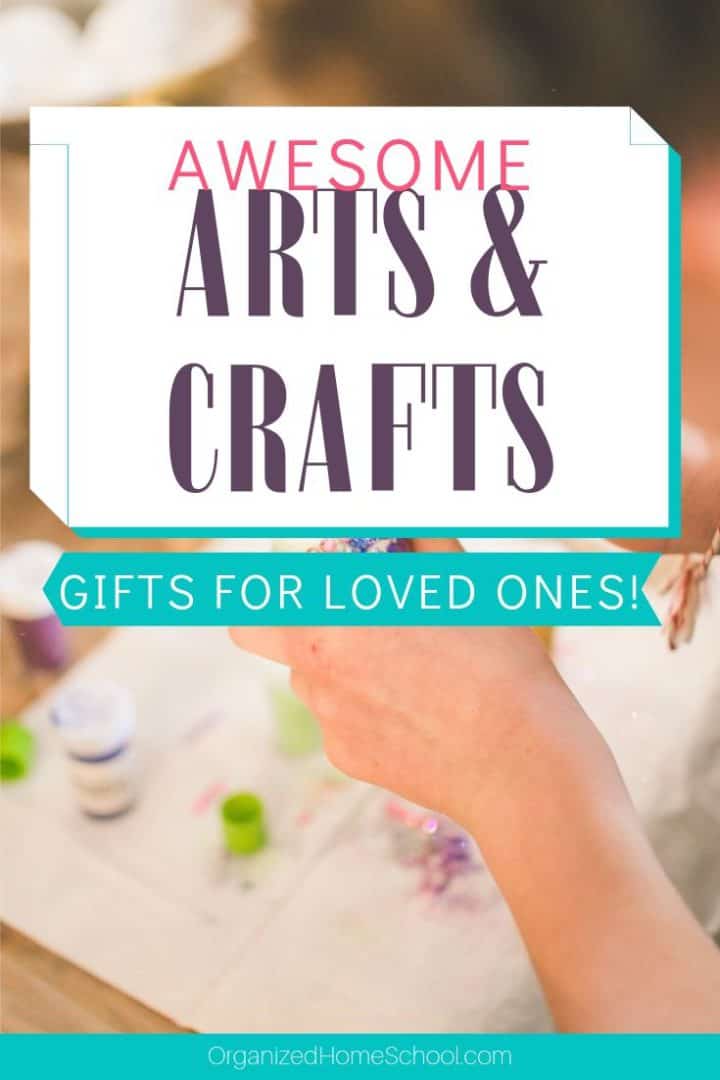 There are a lot of little subcategories in arts and crafts, such as painting, sculpting, etching, and so on.
Once you know what someone is interested in, then you can pick the right gift for them.
Here are some suggestions for gifts to buy for the arts and crafts person in your life:
Quality Set of Paints and Brushes
People often buy cheap brushes and paint for themselves, which can make it difficult for them to adequately create their paintings.
By getting them a good set of brushes that won't fray out or some paint that will retain the right color and consistency, you're helping them better take their vision and put it on the canvas.
Wood Burning Kit
Wood burning is becoming more popular lately, and it allows them to draw on wood by burning their designs into it.
It can create a really rustic, old style look, making it great for creating house décor.
These should be reserved for adults and late teens, though, because the heating element in it can get very hot and could burn a child if they weren't careful.
Sewing Kits
Sewing can be both creative and practical, in that you can create beautiful designs, but you can also repair things like clothes or blankets if they've been torn.
Sewing often requires a good deal of materials, so new bundles are always needed.
You might also look into getting someone a good machine, some high quality needles or some accessories that make threading it a bit easier.
Clay Sculpting
Whether it be something as small and simple as Play-Doh or something more advanced like proper sculpting clay, people can always have a good time making sculptures.
For the more advanced artist, they can make things like cups or vases to use around the house, or simply make great decorative designs.
Of course, there's always the option of readymade kits.
These kits come with instructions, materials, and tools in one bundle and allow you to make something with ease. The downside is that you can't always be as creative as you'd like with these, but they are far easier, especially for younger people.
Although, I'm not a crafty person, I know a lot of friends and family that are. These gift ideas make shopping for the arts and crafts person in your life more simple.