Homeschooling is as rewarding as it is sometimes lonely and financially draining.
Today?s economy demands both parents work in most situations, and combining homeschooling with an outside job is draining.
Many homeschool parents have discovered a sweet spot in the work world, where they work from home running their own business.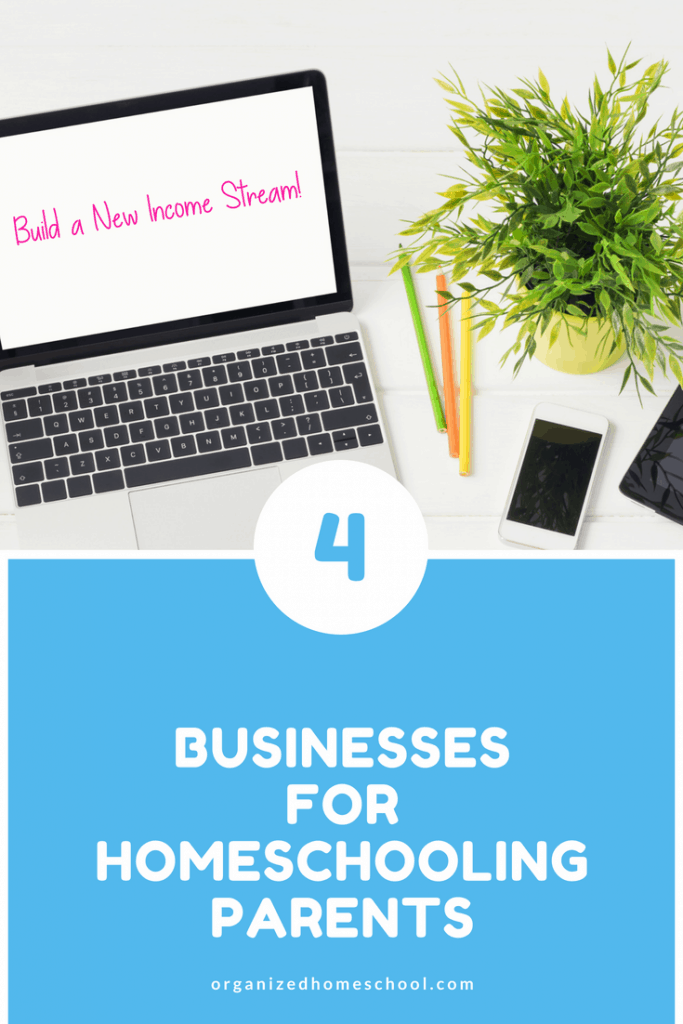 This post may contain affiliate links to products I recommend. This means I make a small commission off your purchase, but this does not affect your price.
Building a new income while teaching is not easy, but it is possible.
Furthermore, if you are well organized, you can turn part of your new business into a series of lessons for your child.
Some types of work range from taking surveys or working as a virtual assistant (VA), but can range to developing your own business, products, and services.
Every good business starts with surveying the options and opportunities before you but can grow into anything. If this sounds like a dream come true, read over the following ideas to bring in a few extra dollars.
Counseling/Consultant
As mentioned, homeschooling gets lonely. Playing parent and teacher with no break between is an overwhelming task.
Since you?ve got experience in how to balance all these aspects while maintaining some sort of social life, consider counseling new parents.
Start a consulting business where you offer lessons in getting started, maintaining an in-home classroom, or simply being a listening ear for other homeschoolers.
Parents need help with everything, from socializing the children, to getting into college, and much more.
Specific Lessons
As a homeschooling parent, you know you have specific strengths.
Perhaps you are great at algebra. Perhaps you play a number of different instruments. Maybe you?re really good at helping your student express coherent ideas.
No matter what the strength, there are those out there who need tutoring help. As you build your homeschool network, you?ll find the demand.
Some homeschool parents even start a business through a trade program. A parent good in English will trade free tutoring with a parent good in Math.
This starts the networking process; start charging a small fee then build up from there.
Child Care
You already have the basics for a child care service.
After your child is finished with school, use the leftover school environment to take in a few children. This is a natural progression after homeschooling.
If money is necessary before your kids are done with grade school, offer after school care. This will present social opportunities for your kids and bring in extra cash for you.
Homeschool Advocate
Some past and current homeschool parents/teachers get paid to speak on this topic.
Use your homeschooling network to discover if there is a need near you, and who might be willing to pay you for your knowledge.
Homeschooling parents have a unique perspective on education, and are often eager to share. Bring the advantages of homeschooling to the public eye through advocation and paid speaking opportunities.
This opportunity could turn into something bigger, if you are driven enough to see it through.
---
Here are more homeschool related posts to help you:
---
Download a Copy of My Weekly Schedule Template for Free
---

---