If you have been reading my blog for awhile now, you may have noticed that I?recommend products on Amazon in some of my posts.
I was checking my stats the other day on Amazon, and it was interesting to see what other homeschool moms are buying on Amazon the last couple of months from following links clicked on through my blog.
I thought it would make for an interesting blog post to highlight the top 20 things bought on Amazon from my readers!
Although my blog is not only about homeschooling, actually it is a very small part of it, most of my readers tend to be homeschooling moms.
All my readers are moms though, so I love to see what other moms are interested in, don't you?
So here are the items bought in the last couple of months on Amazon. Maybe you will see something that you need also!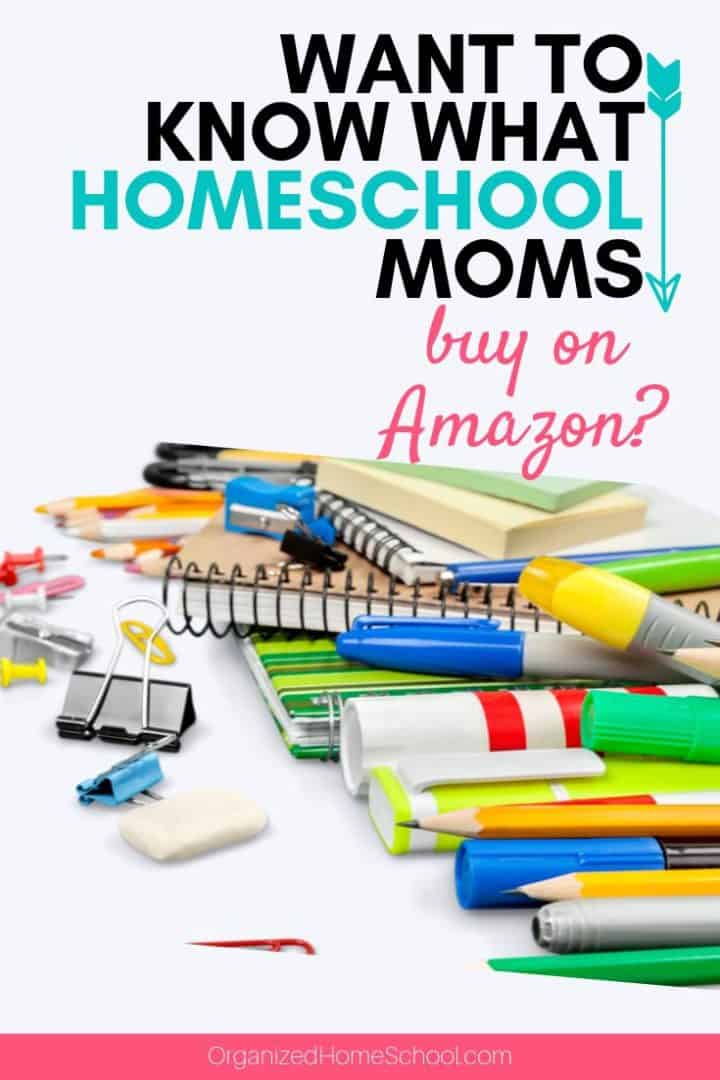 This post may contain affiliate links to products I recommend. This means I make a small commission off your purchase, but this does not affect your price.
Top 20 Items Homeschool Moms Are Buying on Amazon Right Now
1. ELMERS Cork Foam Boards
2. Bostitch Office KT-VLED1502-GRAY Gooseneck LED Desk Lamp
3. Kaytee Fiesta Rabbit Food
4. WikkiStix for Doodlers
5. Creative Teaching Press Borders Chevron Border
6. The Forensic Casebook: The Science of Crime Scene Investigating
7. Finnish Lessons 2.0″ What Can the World Learn from Educational Change in Finland
8. Place Value
9. Education in a Time Between Worlds
10. Trim Healthy Mama Plan
11. The Science Book: Everything You Need to Know About the World and How It Works
12. Carson Dellosa Punctuation Bulletin Board Set
13. Carson Dellosa Parts of Speech Bulletin Board Set
14. The Story of the World: History for the Classical Child
15. World Map for Kids
16. BAZIC 465 Multicolor Rubber Bands for School, Home
17. Koplow Games Place Value Dice Classroom Accessories
18. Officemate 2 Hole Punch, 30 Sheet Capacity, Black
19. Mrs. Meyer's Clean Day Surface Scrub, Lemon Verbena Scent
20. Seat Sack Storage Pocket, Medium, 15 Inches, Blue
---
What did you buy lately on Amazon??School supplies, gifts, or pantry items?
---