Hey, just so you know ... This post includes affiliate links. That means if you use them to make a purchase, I may earn a commission. You can read my full affiliate disclosure HERE
When you?ve been homeschooling your kids for years, chances are stacks of old curriculum are somewhere sitting in your house. If you think that nobody in your family is ever going to use them?for instance, if your kids have huge age gaps?then I think it?s time to let go of your homeschool curricula clutter! But, ?Where to donate homeschool curriculum?? you ask!
There are several ways to give away your used homeschool curriculum. Let me give you a quick rundown of the best places to donate, swap, or even make some money out of your old curriculum!
Should I Donate, Swap, or Sell Used Homeschool Curriculum?
It's always a matter of preference. In my case, I do a good mix of donating away pre-loved items and on some occasions, selling them for a very reasonable cost to parents who are willing to invest a certain amount for their homeschoolers.
Regardless, joining homeschooling groups and networking with other homeschooling moms and dads offer two-way benefits. You can either save up on curricula for next year by buying used homeschool books for your own kids or help other parents and also declutter your home by donating or selling your own stuff.
But either way is a win-win for you, right?
But why not teach your child charity? For Christian families like my own, giving back is a value that we always keep close to our hearts. So it depends on what your personal or family values are.
Donating, selling, trading?there's no right or wrong method here for letting go of used homeschooling resources.
Instead, the keyword here is ?let go."
We love hoarding stuff. It?s pretty normal! However, we can start thinking of others as well. Donating and even selling them at a cheap price is a huge help to families who need financial assistance in educating their children.
But of course, you may also have a few old textbooks you don't wait to let go of just yet. In that case, you can easily make room by using organizers. I highly recommend using this expandable book holder!
Where to Donate Homeschool Curriculum: 4 Must-visit Sites
It?s a charitable arm of the Home School Legal Defense Association (HSLDA). They?re founded back in 1994 as a non-profit group, with a core mission to help and support homeschooling families in the US. So if you want to promote this organization?s charitable cause as a homeschooler yourself, then just head over to their donate page and enter some required information. Note that all donations to this NPO are fully tax-deductible.
This is another group to reach out to when thinking about donating your used homeschool curriculum. They were initially a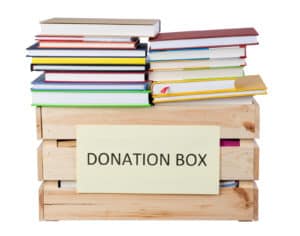 grassroots group on Facebook, formed as a way to provide homeschooling supplies, textbooks, and other resources to homeschooling families that can?t afford to buy their own curricula. So if you want to bless a newbie homeschool mom, then this community is a perfect way to lend a hand. This group can also be a great way to connect with other homeschooling parents to share not just resources, but also ideas to make your homeschooling journey more meaningful and fun!
Donees are responsible for the shipping fee but the cost of the curricula or homeschool materials are freely given by other homeschooling families. You can join their group by visiting their blog or requesting membership on their official Facebook page.
Many local homeschool support groups have lending libraries where you can donate your used curricula. Through these groups, you may also meet a fellow parent in need of a free curriculum. Or try contacting your public library. Some provide guidelines for donating books.
Popular social media sites and Yahoo homeschool groups are instrumental in looking for a support group in your area. Otherwise, you may search this database of homeschool organizations and support groups in your state. These days it's super easy to connect in just a few clicks!
An excellent way to declutter your homeschool is by donating to charity! Not only will you keep your home free of excess stuff, but you'll also gain the benefits of giving?the priceless joy of being able to help someone in need!
Donation Town is a non-profit organization that helps you connect with a local charity to pick up your non-cash donations including your children?s used textbooks and homeschool curricula. You may check out what their acceptable donations are or go straight to donating your children?s books.
Best Places to Sell Homeschool Curriculum
Of course, some of us may need a bit of extra cash to augment our household finances. Totally makes sense!
Posting your used books or homeschool curriculum for sale is a good way to not only gain some bucks but also to help single-income families who are on a tight budget.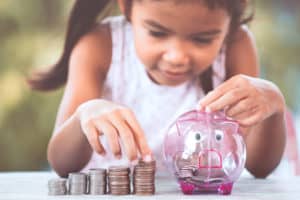 Here are some sites where you can do so!
Where to Donate Homeschool Curriculum On Facebook
There are some popular public homeschool pages on Facebook where you can instantly connect with homeschoolers interested in buying homeschool curricula for less. One is the Homeschool Curriculum Marketplace where homeschooling families either buy or sell homeschooling items. All you need to do to get started is to join the group and start reaching out to people!
Homeschool Curriculum & Book Swap is another awesome Facebook group to sell or exchange used materials with other homeschoolers.
Similarly, Homeschool Used Curriculum Swap is a group to consider joining to trade educational materials and books with other private members.
You can join both pages if you feel like expanding your homeschooling network. Again, there?s an ocean of resources out there that homeschooling parents like us can join and get connected with many virtual homeschooling communities. How lucky we are in this time and age!
Another awesome way to get involved with your local homeschooling community is via the Homeschool Classifieds. I myself found this site to be a handy and useful resource to have as a homeschooling mom. Apart from selling your homeschool materials or used curriculum, there are many other ?homeschooling goodies? to check out as well, such as group activities to try and even events to participate in! Click here to become a site member.
eBay or Craigslist
Buying a specific grade-level curriculum or selling your own homeschool items through eBay is one of the fastest methods. If you don?t have one already, then create an eBay account first. You may also download the app on your phone for quick access later on. After setting up an account, then go ahead, gather those old pile of books, take photos, and start creating your listings!
If you live in a larger city, then your state?s Craigslist is a good classified ads platform where you may dispose of your used curriculum for a price. No matter which online selling platform you use, just be wary of people you deal with and handle with caution.
If you want to get rid of used textbooks and homeschool curriculum then the Back Pack is one of the most reliable places to partner with and sell your used homeschooling materials. And if you?re only starting out, this place is also a great resource to obtain affordable educational materials and homeschool curricula to use for your own kids.
Second Harvest Curriculum
Want to sell your ?living books? or any other homeschooling textbooks? Used Homeschool Books will welcome them with open arms! You can contribute to their massive selection of homeschooling curricula by selling yours too.
Home School Books For Less
You can also become a consignor of a Christian Curriculum homeschool if you want. It?s easy and is a great way to turn your old homeschool books into cash.
There's a Variety of Ways to Clean Out Your Well-used Homeschool Curriculum
To recap, no matter your method of choice?whether you donate, sell, or swap?here are the best places to check out if you?re thinking of getting rid of your old homeschool curricula.
If you?d like to donate your items, check out
Facebook groups or marketplaces
Public libraries and lending libraries in your local area
Partner with Donation Town or non-profit groups accepting your book donations
If you prefer to sell or swap your items for a reasonable price,
eCommerce websites such as eBay or Craigslist
Facebook groups or marketplaces
Online homeschool curriculum sites providing used homeschool resources
Other virtual homeschool classified groups
Like I?ve mentioned, we are so blessed in today?s modern world. Everything seems to be accessible in a few mouse clicks! As homeschoolers, the Internet is one of our tools for success! It?s easy to reach out to fellow homeschoolers and build our own network that we can call on to in times of need. As we move forward in this journey, it's helpful to have ?partners? outside of our own home.
And remember, it's totally okay to hold on to a book or two you aren't ready to let go of yet! Consider investing in an easy-to-store organizer that keeps your books safe but out of the way, such as the expandable book holder I recommended!
How about you?
Do you have your own ?circle of homeschooling moms? group that you can share with us here? Do you buy and sell used curricula for your children? What are the sites or groups that you use?
Please post your answer below and share it with our fellow homeschoolers!
---
RELATED POSTS: