It is a wonderful thing to join a high school exchange program.
This creates an opportunity to study abroad while living with a host family.
Remember, there?s no blueprint on how to handle yourself through the experience.
It is very important to understand the best way to make the most of your experience.
PIN FOR LATER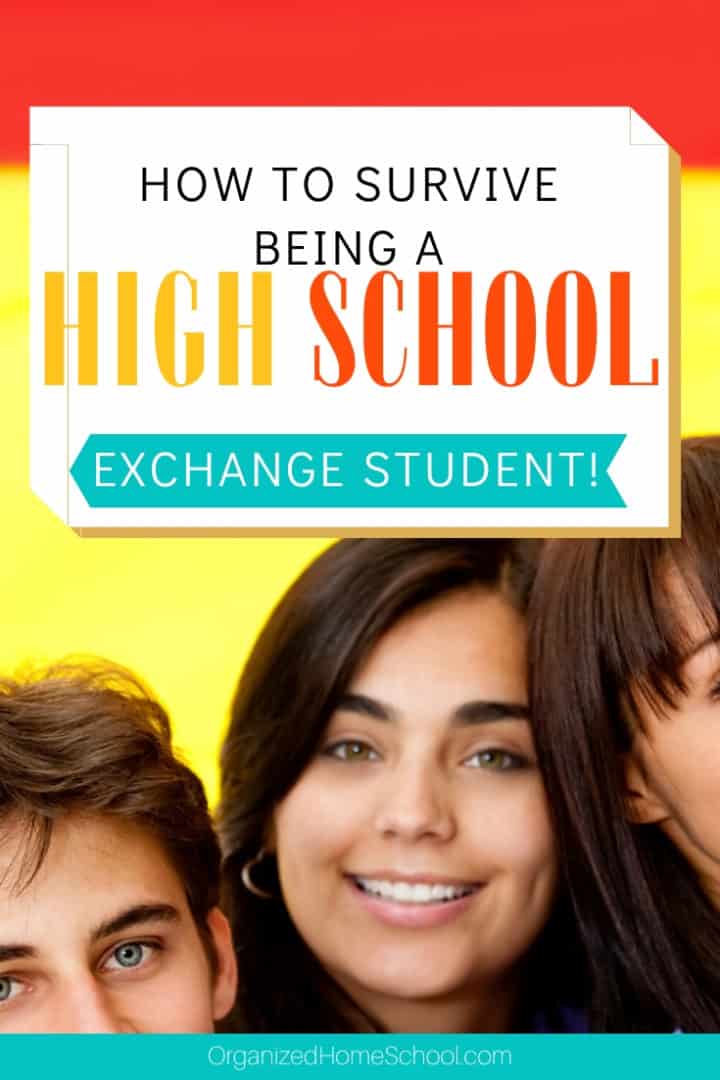 This post may contain affiliate links to products I recommend. This means I make a small commission off your purchase, but this does not affect your price.
Here are some ideas to consider:
Be friendly and honest
As an exchange student, you have to be very friendly and honest with everyone.
People will love talking and hanging out with you.
Be prepared to answer some questions about your country including the movies and other aspects of your life back home.
Being nice will get you many friends to make your experience more pleasant.
These will help you understand the local culture better, teach you nuances of the local language, and help you explore the local attractions.
Indulge in variety during the weekdays
Unless you make it fun, high school can be dull and boring.
This results from handling the same subjects, studying from the same place, and meeting similar people along the hallways.
However, you can avoid this by creating variety for yourself.
Some options include switching up your school lunch and sit by new people, trying a new type of gum or food, and taking different routes to your classes.
Other ideas include putting on different shoes and trying out different places to sit in class.
These are simple and will make every day different and make school fun.
Mingle with other high school students
Starting at a new school especially in a foreign country comes with a fear of how to make new friends.
Actually, everyone is curious to talk to a new student from another country.
Take the initiative to say hello to other students including those on high school summer abroad programs and locals.
This will win you some good friends to make the experience worthwhile.
Try your best to remember their faces and names so you don?t pass them without saying hello.
Being friendly will make you gain a wider circle of friends.
The trick is to hang out with different groups of people as long as you avoid hanging with the wrong groups.
Listen to whatever your host parents say about your new friends.
The new friends will make school fun and can even take you around to different interesting places in town.
Get involved in after-school activities
You might not indulge in your regular activities at home but there are various after school activities to join including playing football or joining the school choir.
Apart from giving you an opportunity to develop your talents, you meet new people, make new friends, and become more comfortable in your new home.
Engaging in group activities makes you not feel so alone and homesick.
Keeping yourself busy while having fun gives a feeling of acceptance in your new surroundings.
Choose some new subjects
Foreign exchange students only have a few subjects to take to meet home country requirements.
You have to take a few other classes that interest you.
Opt for some new interesting classes that are fun.
This is an opportunity to study something new including the local culture, history, and language.
This is a great opportunity to escape the usual class routine at school.
You also get more time to socialize while getting to know more about the locals for some memorable moments.
Don?t hang out with only exchange students
You are obviously going to meet other foreign exchange students at the school.
Getting to know them is a very wonderful thing.
However, resist the urge to stick together always.
It is so easy to make it a habit to avoid hanging out with other local students.
This deprives you of an opportunity to know more about the locals.
Hanging out with other students is a wonderful thing and gives you more memories from the experience.
Learn to eat local food
You are obviously going to find different food from the one in your home country on the school menu.
For the first few days, pack your own food until you learn to eat local.
The new food choices might not look good to you, but avoid showing your dislike to everyone.
Sit with other students without feeling shy since everyone will love being friends with the foreign student.
Make the most of your time
An opportunity to study abroad as a foreign exchange student has a significant impact on your education and professional career.
Always strive to make the best of it to avoid getting back home with regrets.
Tough situations are going to come but making independent decisions will make you stronger and a better person.
A study abroad program for high school students allows you to learn a new language and culture.
It encourages discovering and building talents while escaping the boring usual study routine.
Life abroad encourages meeting new people and making friends while you discover the world in a new light.
---
Do you have any experience with hosting an exchange student? Do you have any tips to share? Please leave a comment below…
---