Best Gifts for Your Sister – So She'll Love You Even More
Anyone who has siblings knows that while you may have times of disagreement, your siblings are some of the best people you can know.
Your sister may have been a pain at times, but at the end of the day, she's there for you.
You'll want to show appreciation for her with some gifts that she'll really enjoy.
PIN FOR LATER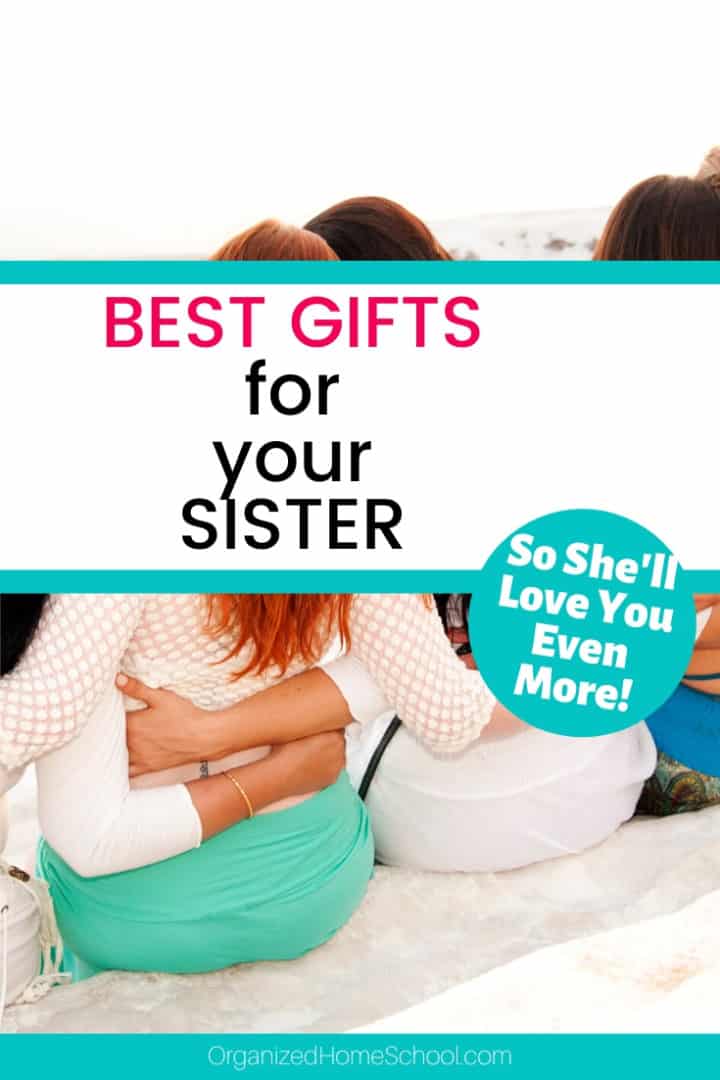 Best Gifts for Your Sister – So She'll Love You Even More
Infuser Water Bottle
If your sister is pretty active and healthy, then she probably drinks quite a bit of water.
However, after some time, water can start to get a little boring.
By getting her an infuser water bottle, she'll be saving money and resources by not buying flavored single use water bottles.
Infuser bottles allow her to put some of her favorite fruits in a compartment that mixes the flavors into the water, providing a healthy, but tasty drink.
Makeup Sets
At just about any age, your sister is sure to love some new makeup.
Take some time to understand what she likes and what she needs.
If she prefers more natural colors or more contrasting colors, you?ll be able to find a set that she?ll like, either way.
Get her something unique that she'll be able to try out and enjoy using.
Jewelry Organizer
Your sister might be the type who really likes to accessorize.
If she uses a lot of jewelry, then it can be easy for her to misplace items and for everything to get mixed together.
Get her a nice jewelry organizer so that all of her jewelry can be kept in one place and be easily accessible.
You can get all different kinds, from those that sit on top of a dresser to full cabinets you put up on the wall, allowing her to keep it wherever she needs it most.
Perfume Sampler Kits
Buying perfume can sometimes be a hassle.
You're expected to shell out a pretty significant amount on a scent that she may or may not like, and you'll have no way of knowing if it's good if you're ordering online.
Get your sister a perfume sampler kit so that she can try out a little bit of a lot of different perfumes, which can help her make her decision on which one to buy in the future.
Unique Wine Glasses
If you and your sister like to spend some time together drinking a glass of wine, then there are all kinds of interesting wine glasses that you can get for her.
For example, some glasses are built to be resistant to spills, by removing the stem and setting them at an angle.
The glass won't be able to just tip over normally, and instead will just spin in a circle!
I hope these gift ideas for you sister gave you some inspiration for the next Christmas Holiday or her birthday.
---
---