Best Gifts for Sports Fans
It wouldn't be unreasonable to assume that you have someone in your life that just loves sports above all other hobbies and interests.
Whether it's one particular sport or all of them across the board, sports are insanely popular all around the world.
Naturally, with that level of popularity, there are a lot of gifts and memorabilia that you can give to that special sports fan in your life.
PIN FOR LATER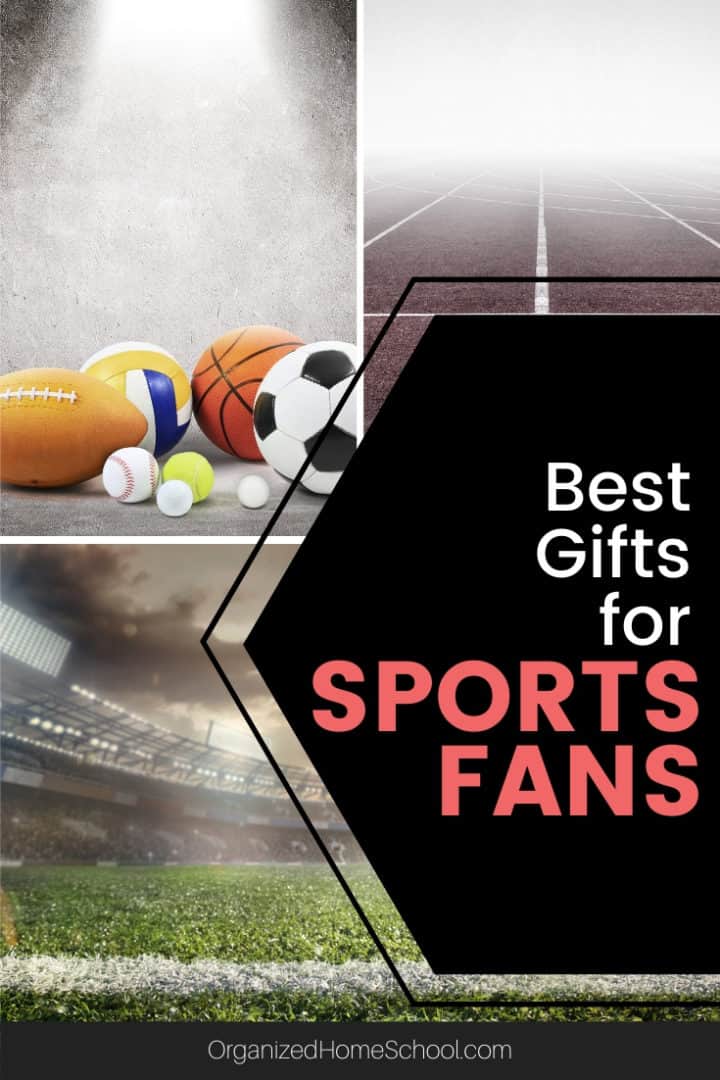 Best Gifts for Sports Fans
Favorite Team's Jersey
The first popular option for a sports fan gift is a jersey.
Whether it's for American or international football, hockey, basketball, or any other sports team, jerseys are one of the most wished for gifts by fans.
You can often get a blank one from a team and customize it with any name and number.
Or you could even go for one pre-made with a particular player's number and name.
No matter what, jerseys are almost always a hit.
Favorite Team's Flag
Another popular piece of merchandise is a team flag.
You can almost always find a team flag or banner – either with their logo or something like a championship banner.
These make for great additions to a room, especially if they have a dedicated area for other sports memorabilia.
They can even be flown outside, and in some cases, even from your car.
Team Figurines
If your sports fan is big on having collectibles on display, you can always get them figures of their favorite players.
They'll usually be made very realistically, depicting them mid-action in the midst of a game.
They come with good stands so that they'll remain sturdy, and they can really complete a fan area.
You can occasionally even find very stylized ones, like those from Funko-Pop.
Personalized Team Memorabilia
One option you could take if you're willing to spend quite a bit more money is something personally signed by a player.
These items can sometimes be more expensive.
Some things like pictures of the player or a ball from the game can be a little less expensive, since they're able to do them in bulk.
However, things like signed sticks, bats, helmets, and jerseys cost more – especially if they were used in a game, since they're so rare.
Nevertheless, it makes for an incredible gift for a sports fan.
Favorite Team Accessories
Finally, there are all kinds of accessories that your sports fan can take with them anywhere just so people know who they support.
Things like key chains, car decals, phone cases and more are almost always available from any major sports team, and make for a great less-expensive gift.
It really isn't too difficult shopping for a sports fanatic. Just know their favorite team and you are sure to find a gift with their team colors and name on it!
---
---