I am so thrilled you are here!  I am a busy mama of four beautiful daughters, ages sixteen down to 3 years old. We have homeschooled for over 9 years. My children have also attended a private Christian school and public school as well. So we have experienced all education types and it has all been beneficial to the growth of my children and our family.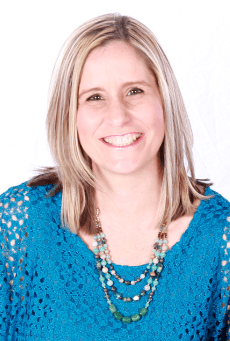 I married my high school sweetheart twenty-four years ago and had never heard of homeschooling back then. I am so thrilled the Lord brought across my path some homeschooling friends which helped me make the decision to homeschool my children. I absolutely love books, learning new things, running my own business, and organizing it ALL!  
My mission here is to give you tips to live boldly, fearlessly, and to encourage you to create a life you love all in the midst of raising your precious children.
Like you, I have a passion for teaching my children the very best of what this world has to offer. I loved planning for the new homeschool year. I loved planning so much that I usually did it again midway through the school year. I got bored with curriculum really easily and liked to try new ones out every year. So as you can probably imagine, my bookshelves and supplies are overflowing. Happily, I love to organize all that!
We also have 2 children with Tourette's Syndrome and Obsessive Compulsive Disorder (OCD) which makes life an adventure each day. One daughter's is mild and the other is extremely serious. So we trust God each day for guidance on the best learning and activities to pursue.
The homeschooling community is where I met some of my most treasured friends, so I struggle sometimes with not currently feeling led yet to homeschool my soon-to-be second grader and preschooler. Our family income is considerably less than it was in the homeschooling years so I feel the need to help earn money for the family and I enjoy working from home!
UPDATE: Read this post for an update on our homeschooling journey
My Story
My organized homeschool was gradually eroded in 2014. We decided to build our "dream house" with the "ideal homeschool room" included. It was a nightmare to build! (I won't ever do that again!).
So we sold our current home and moved into a tiny apartment.
Four months later, we welcomed our fourth daughter into the world. Five weeks later, we moved into our new home (2 days before Christmas). Two months after that, the homeschool room I imagined was full of dusty boxes and looked like an utter mess. I didn't even want to step foot in that room.
To top it all off, the next month my husband was laid off due to the oil & gas prices dropping. (You can read more about that here)
Needless to say, we have been through a lot, but God is always Good and we have been strengthened and achieved more than we could have ever imagined.
Fun Facts About Me
I am an analytical introvert who stresses about making sure every hour of the day is used as efficiently as possible since time is a limited precious resource
I hate to shop in stores so I order groceries and other items online at Amazon and use Walmart Grocery Pickup weekly
I love to eat out, but stress about how much money we spend on food each month and I am constantly looking for ways to cut our food budget. (I usually do great the first few weeks of the month, but blow it by the end because of my love for eating out)
I love to work on my side hustles of blogging, accounting, and running our Amazon business
I love listening to podcasts that help encourage me as a working mom
I aspire to simplify life as much as possible and be a good steward of what God as entrusted to me
It's hard for me to say "No" to family and friends. I am a people-pleaser to a fault and trying to overcome this problem
I love reading about other homeschooling families who work from home
I love putting together schedules, routines, and processes for every facet of life
---
Join Me
I invite you to join me on my journey and I pray this blog blesses you and gives you ideas on ways to organize your homeschool and your life and also be successful working from home if you so desire.
---
Be Sure to Follow Me on Pinterest
Follow Kim's board Organized Homeschool Ideas on Pinterest.
Also, if you work from home and are a homeschooling mom, join our Facebook Group by clicking the graphic below. We share tips and advice on how to juggle it all as well as help each other grow our businesses!

If you have any questions for me leave them in the comment section below.  I will get back to you as soon as I can.
Let the fun begin!
Blessings,
Kimberly
email: Kimberly @ organizedhomeschool dot com
---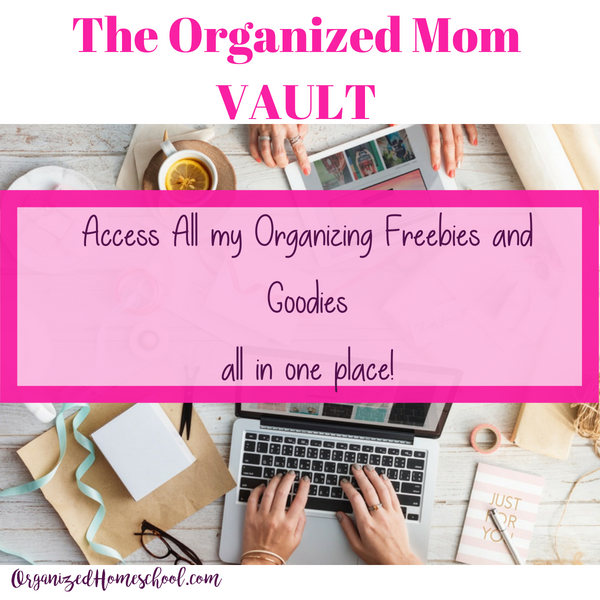 The blank stare gazes back at you. You know the one. The one you get when you ask or even tell your child to go unload the dishwasher. The gaze. And then the excuses come. "I did it last time. Why doesn't Josh have to do it this time? I always do everything around...
read more