Why I Chose SchoolhouseTeachers.com for Homeschooling This Year
So I am now in full-blown homeschool planning mode right now. August is fast approaching and we have pegged August 22nd this year to be our first day of school. I always love this part of homeschooling. I love scanning over homeschool catalogs and websites. I love reading homeschool curriculum reviews on fellow bloggers' websites. I have never used one boxed set of curriculum in the 8 years we have homeschooled. I have tried tons of curriculum for each subject and grade level and I definitely have my favorites. But this year is different and I needed more help. Enter SchoolhouseTeachers.com.
This year I have a new Kindergartner, an 8th grader, and a 10th grader.
I will be completely honest. I have been a bit stressed and overwhelmed at the thought of working full time, having a high schooler who is completing dual credit courses and having to keep up with a transcript, a middle schooler who made the local dance competition team who practically lives at the dance studio an hour away from our home, and a new precious Kindergartner who I have the responsibility to teach to read and write this year.
Multiple Homeschooling Courses All In One Place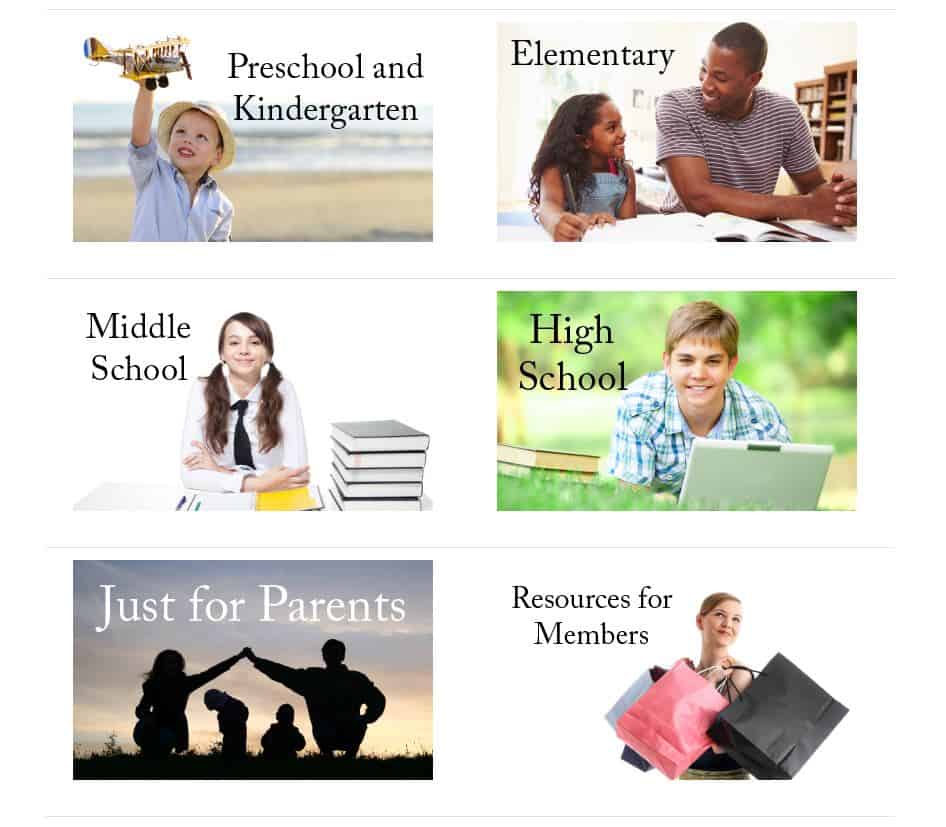 After looking through several different homeschool programs, I have decided to give SchoolHouseTeachers.com a try. I love the fact that they have courses for K-12th grade all for one low monthly price. I can basically have all I need at my fingertips for printables in one place to teach my Kindergartner how to read and write plus all the other fun subjects.
I know that I can find free printables online, but honestly, I don't want to have to search for what I need and keep downloaded files all over my hard drive. To me, that is wasting precious time that I simply do not have right now.
It Is Easy To Use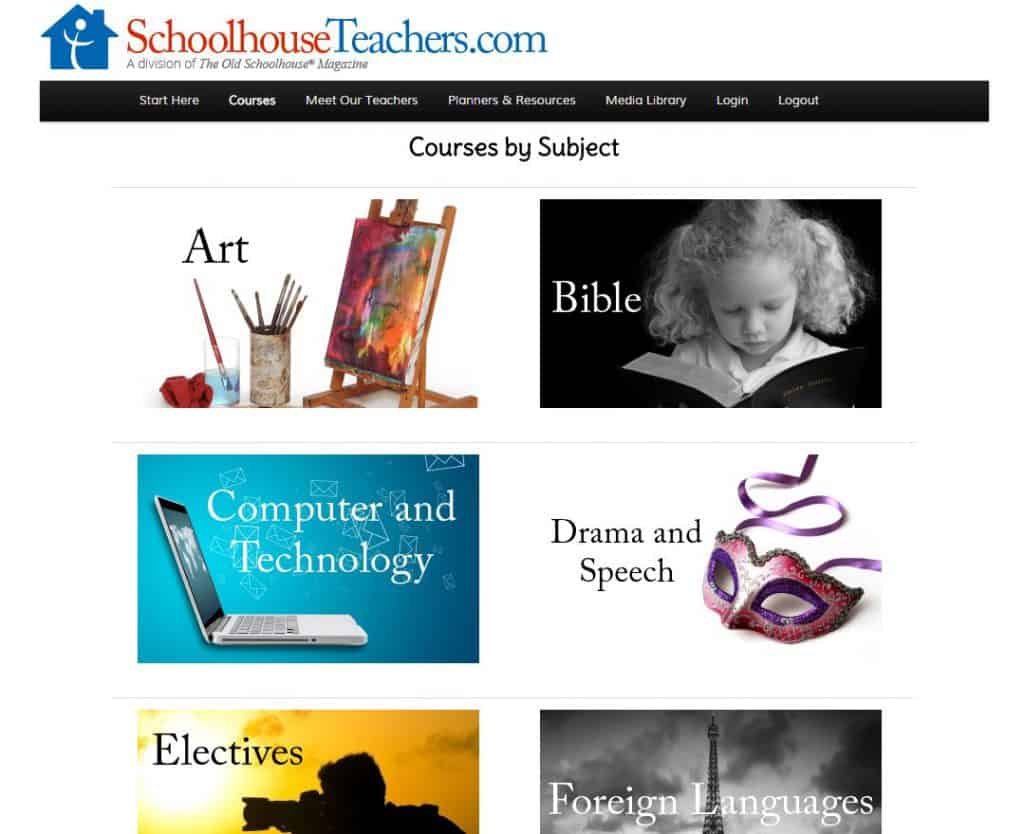 It is so easy to choose what classes you want your student to take or what activities you want your young ones to do during the week.
They list the courses by Subject and by Grade level so you can determine what is best for your child.
If you love using Unit Studies in your homeschool, they have a page with hundreds of unit studies on every topic imaginable that you can use to enrich your homeschool learning.
Course checklists and lesson plans are offered for most of the classes so that our job as teachers is simpler with done-for-us lesson plans. I also love the course checklists to hand to my two oldest daughters for guidance on what needs to be done for each course.
Courses can be started at any time so it you can go at your own pace and complete the courses when it suits your family.
Each Sunday or the beginning of each month, I can go into the Kindergarten class list and print off what I want her to work on each day and it is all in one easy to find place.
My older two daughters can sign in each day to complete the courses they have assigned and it is easy to use and navigate for them. Email addresses of each teacher are available if your student has questions about the content too. If a course qualifies for high school credit, the teacher provides how many hours credit and how to log it onto the student's transcript.
It Is Affordable
They offer over 250 classes for Preschool through 12th grade. You get a ton of other great bonuses and resources that I will tell you more about below.
I can cancel at any time if I feel like it is no longer serving our homeschool needs, but I don't foresee that happening in the near future after looking through all of the content and course offerings.
They offer more classes every year as well so it continues to grow.
Also, another plus is that you don't have to buy additional textbooks for the classes offered so the monthly cost is a true cost of teaching the courses offered.
If you like to teach or already have a class you have created on your own, you can offer it to the staff for consideration and earn a free membership if they accept your work.
Homeschool Planners and Bonuses Included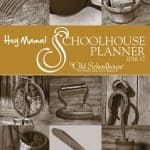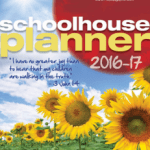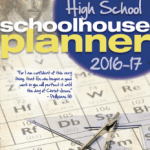 They offer a homeschool planner for everyone in the family including planners for mom, special learners, primary age students, and planners for your middle and high school students.
Each homeschool planner contains helpful articles and tips to encourage moms and students alike along with field trip logs, attendance records, grammar and spelling rules, and Bible verses to help you plan your homeschool.
Homeschooling Magazine and Ebooks
The Old Schoolhouse Magazine Current and Back Issues from 2007 are included as well as new homeschooling ebooks added monthly to help us on our homeschooling journey.
Schoolhouse Expo Recordings Back to 2012

The Old Schoolhouse Expo recordings cover topics such as "Strengthening the Homeschool Marriage and Family", "You Can Teach Music in Your Homeschool", "Preschoolers, Preparation, and Peace", and "Homeschooling the High Schooler – You Can Do It". Many more topics are included as well.
Applecore Recordkeeping System

We get a free Silver Subscription to the Applecore Recordkeeping System. This recordkeeping system includes a course tracker, allows you to enter grades, prints out report cards, keeps a portfolio, and attendance records.
I can't wait to try this system out. I haven't used it in the past so I am going to take it for a trial run since it comes with the SchoolHouse Teachers subscription.
Daily Menu Plans

An entire year of recipes for each day of the month are included. Some yummy recipes I am going to try include the super tender pot roast, slow cooker BBQ chicken, easy comfort lunch, and chili mac and cheese.
Breakfast, lunch, dinner, desserts and snacks are all included in the recipe list. These will give me an ample supply of recipes to add to my binder.
Examples of Courses Offered
The Schoolhouse Teachers membership offers over 250 courses. The ones I plan to use this year are below:
Kindergarten:
Elementary Art
Bible Adventures
ABC with Me
Figures in History
Beginning Handwriting
Teaching Reading through Play
Middle School:
Bible Study for PreTeens
Keyboarding
Image Creation and Editing
American Government
Middle School Health
High School:
American Government
Economics
Going Deeper: The Gospels
Internet Entrepreneurship for Teens
**Note: I will continue to Math U See for math and Apologia for Science because I already have the textbooks and lesson plans, but the membership does offer several math and science courses to cover everything. Also, my high school student is taking dual credit courses through CLEP tests so I won't be using all the courses available in the membership for her.
Ready For The Next School Year
I am excited I made the decision to utilize the SchoolHouseTeacher.com membership for our family this year. I wanted to share with you how I am going to use it so that you can check it out and see if it will make your life a bit easier.
(Of course, I was really excited about the homeschool planners included because you know I love to plan and organize!!)
---
RELATED POSTS: