Sleeping well and resting during the night is hugely important for your productivity levels in the morning and ability to succeed the next day.
While ensuring a healthy dose of sleep is crucial in helping you make the most out of your day, it is by far not the only strategy you can use.
In fact, there are lots of ways to improve your tomorrow by the way you end your today, in a really productive and efficient manner.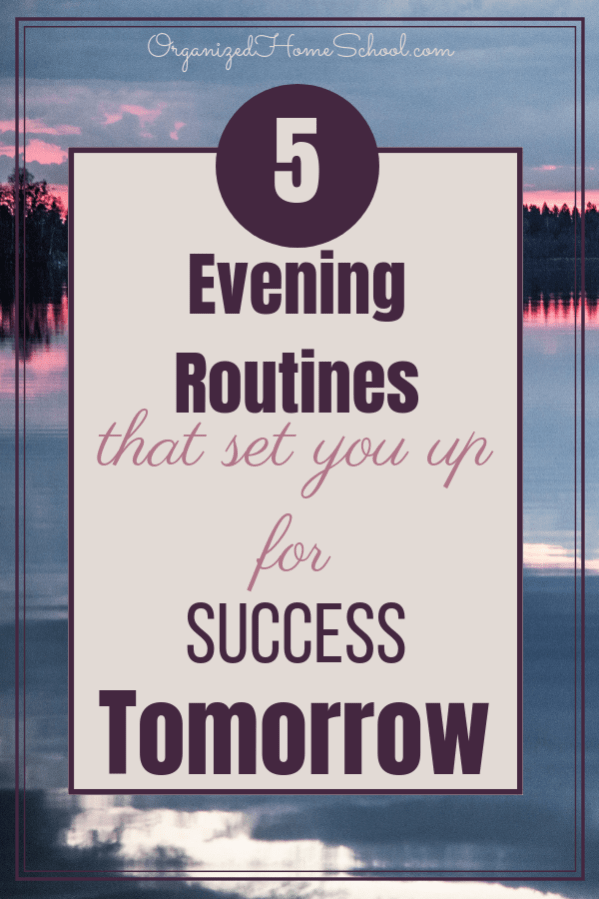 This post may contain affiliate links to products I recommend. This means I make a small commission off your purchase, but this does not affect your price.
These tips come from real experts who have tried them with successful lives, so they really do work!
1.
Close the work day
Many people find it difficult to shut themselves off from work at the end of the day. If you lie awake thinking about tomorrow?s figures, or you think of emails you have to send after you?ve already got into bed, then this tip is especially important for you.
Close the day with a ritual which tells your brain the time to think about your job is over.
Tim Ferriss has a bath and a particular drink every night. You could do something similar, or it could be as simple as changing into a ?home uniform? rather than a work uniform, or reading a book, or so on.
Try some things out and see what works for you.
If, despite your best efforts to close the work day, you still can't relax, perhaps the problem lies directly with your job.
Learn how to say ?no? to additional duties at your workplace, and if you are already overloaded with work, ask your boss to limit your responsibilities or to hire some temporary help.
Worst case scenario ? consider changing a job before you turn into a work-martyr.
2.
Plan the morning
What are you going to do tomorrow?
If you plan it all out before you go to bed, you?ll have a better chance of achieving things in the right order and in the right time frame.
Plan out a daily schedule by making short notes about what you will do and when.
Try doing this before your closing ritual so that it doesn?t confuse your mind.
This will keep you focused and on target in the morning.
3.
Entertain yourself
Entertaining your mind is really important for helping you to relax.
The best bubble bath in the world won?t mean a thing if you are bored ? or unable to stop thinking about work!
Watch a television show, or a movie, or read a book or magazine before you get into bed.
This will help your brain to relax into a more casual mode, and will also stimulate your imagination.
That means you have a good chance that you?ll have great dreams ? and be more creative at work tomorrow!
4.
Create a healthy buffer zone
Things like alcohol and unhealthy food can be especially damaging late at night.
They can affect your digestion, your overall health, and even your mental state.
Try to create a buffer zone of at least an hour ? or preferably two ? between when you last eat and drink something, and when you go to sleep.
The intention isn?t to make you hungry, but rather to let your body relax and go to sleep without worrying about kick starting the digestive process!
5.
Keep a journal
Writing down what has happened during the day can often help you to stop thinking about it and move on to a new mental space.
There has also been a real trend recently for positive journaling, such as the use of gratitude journals.
You can write down what you are grateful for every day, or three great things that have happened to you during the day.
You can also use this time to check in with your life goals, see how you are making progress, and what you need to do next.
This will help you feel empowered and more positive when you wake up in the morning.
With these evening routines in place, you are sure to see more success in your daily life.
They will help you to manage your mental health, get more sleep, and wake up feeling ready to go!
About Sophia:

Sophia is an avid blogger, a huge advocate of constant self-improvement and a great fan of motivational YouTube videos. Currently working at PopulationOf, an online knowledge library, Sophia might often be found online, participating in discussions and sharing her career, productivity, and business tips and strategies with others.