Who is Heidi St. John?
A.K.A "The Busy Mom"
Aren't we all?
It's not just a homeschooling blog. She's got a ton of other great blog posts that just help encourage busy moms. She has seven children, married for over 24 years, author and speaker and she's got a pretty full calendar!
How on earth does she do it all?
She offers specific wisdom and inspiration to moms that are just overwhelmed. We all know how that feels right? We all have those days when we just can't get everything done and we just feel like total failures. I certainly have those days.
I really like this site as I have been reading some of her stuff. She is really a neat woman.
What Is This Homeschool Blog About?
Watch the video below as I show you around this homeschooling blog:
First of all, like I said, she's an author. Her titles include: "Guide to Daylight" and "The Guide to Romance".
She is a Christian and she gives encouragement to Christian moms.
Also, she's a speaker at different events and she has awesome speaking topics. She has a podcast, too, so all of her blog posts are on podcasts.
Her speaking topics are pretty diverse:
Keeping Christ as the Center of Your Home.
Biblical Discernment in an Unbiblical Age
The Busy Home-school Mom's Guide to Daylight: How to Fit Your Size 16 Day Into a Size 10. –That one would be awesome to hear. How we fit so much to do into only 24 hours and still get sleep and time with God and time with our kids.
The Busy Home-school Mom's Guide to Romance. –We definitely all could use this one, right? I haven't read her book, but I plan on getting it, because sometimes with homeschooling, we're with our kids all day and we really focus on education and pouring into them. What about our husbands? We need to keep our marriage alive and our romance alive, so I think that's a really important topic for us moms.
The Distracted Mom
The Fight for Faith and Family in a New Age
Fearless Mothering: Five Things Every Mom Needs to go the Distance
The First Three Years: A Workshop for Home-school Rookies
Fearless Homeschooling: How to Ignore the Critics and do What's Best for Your Child
She also includes recipes such as gluten free Pad Thai and Cauliflour Vegan Casserole.
Other categories include:
marriage
encouragement
home schooling
home making
faith
real life
fashion
beauty and fitness
deals and steals
relationships with women
Under the Daily scripture writing tab, Each month she has different scriptures you can read and write in your own bible journal or she provides printables and lined paper you can print out.
That's pretty cool. I may try that. That's a good way to focus on God's word and memorize God's word, too.
---
What Products Are Offered?
She has a store where you can buy her books. You can subscribe to the Busy Mom Community and receive a free chapter of her "Guide to Daylight". She has other freebies throughout the year also like a Christmas coloring book and smoothie recipes.
What I Found Most Interesting
The fact I find most interesting about the site is when you read some of these blog posts, she doesn't hold back in expressing her opinion and I really admire that. I may not agree with everything she says. I haven't read enough of it, but I do plan to follow her blog more.
Some of the points she makes, she gets a lot of backlash, it looks like, for some of her opinions, but she handles it with grace. We're all entitled to our opinions and I really admire that, because some of us … I'm an introvert by nature and I kind of shy away from telling my opinion publicly like that, so I really admire that in her. That's what I found most interesting about her blog is that she does not hold back on her opinions of major topics that are happening, current events, and even controversial topics.
---
This blog was included in the Ultimate Organized Homeschool Blogs List. Check out the other homeschool bloggers there.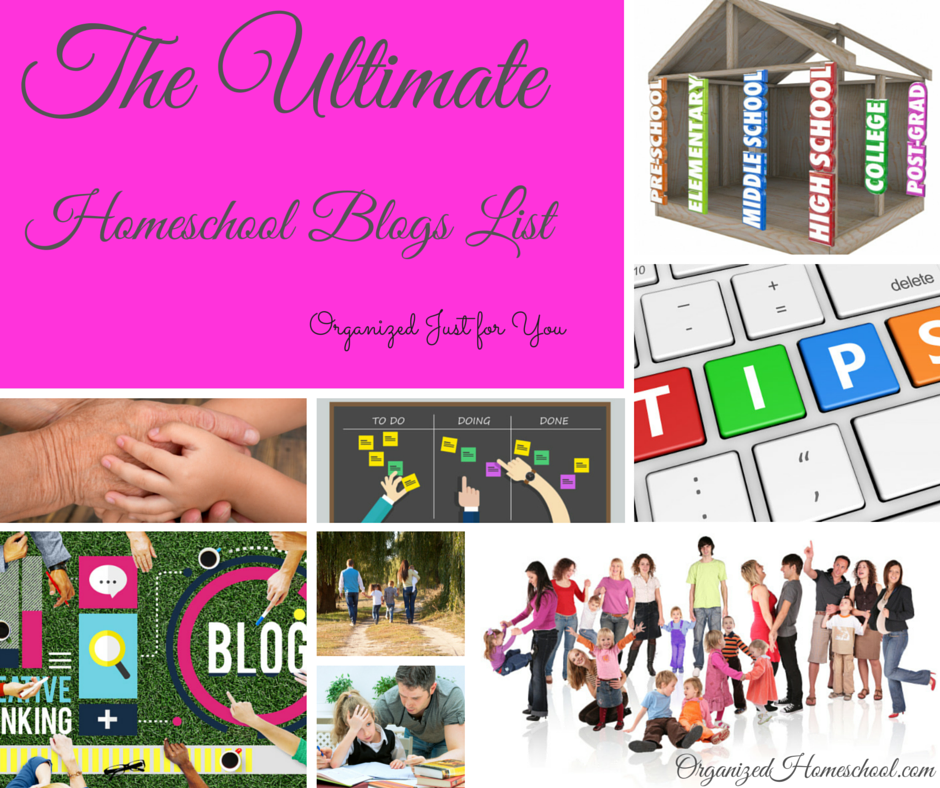 This post may contain affiliate links to products I recommend. This means I make a small commission off your purchase, but this does not affect your price.
---
Do you follow Heidi St John? What have you found most helpful on this blog?
---